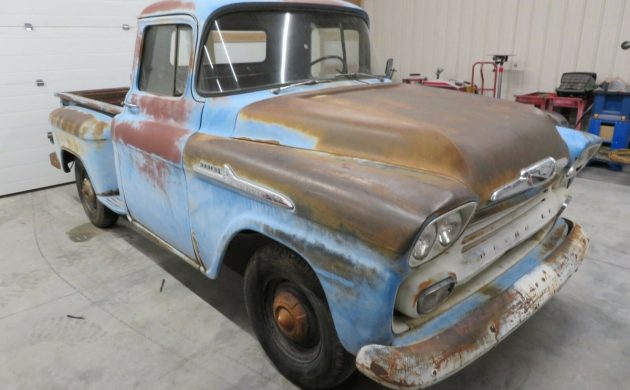 Decisions, decisions. Just what to do with this '58 Apache is the big question. The new owner could drive it as it is, or restore it, or customize it, or use it as a rat rod project. There are so many options that for me, it would be hard to decide. If you've looked at this Apache, made your own decision, and want to get hold of this old beauty, it is located in Benton City, Washington, and listed for sale here on eBay.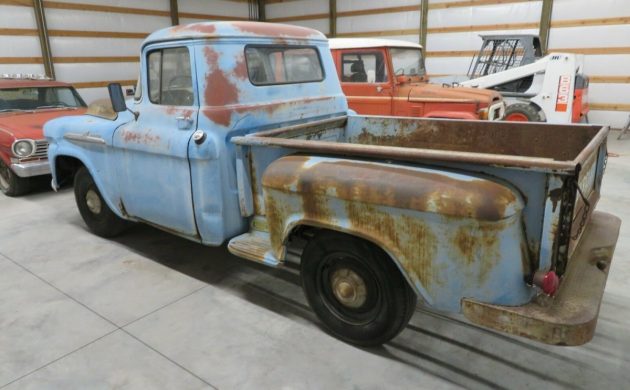 This Pickup is actually a very interesting proposition on a number of fronts. The owner of the Apache has had it for 3 years and has just applied for a title for it, so should have that in hand shortly. He offers any potential buyers the option of taking the vehicle as it stands, or if you're the sort of person where restoration is beyond your abilities, he also owns a business that could restore it to whatever state you could choose. Having said that, the vehicle does appear to be pretty good, with only a few minor rust spots and dings to deal with. The timber in the bed has rotted away, but the frame and the bed itself appear to be solid.
Under the hood are a 283ci V8 and a manual transmission. The Apache has been sitting since 1981, but the owner has gone through the process, and the vehicle now starts, runs, and drives. It isn't fit for the road, as the brakes are soft, but the owner provides this YouTube video, which gives a walk-around of the vehicle. You also hear the engine start and run, and it does sound pretty good. The video also showcases some of the owner's restoration and custom work, just in case the buyer is interested in following that path.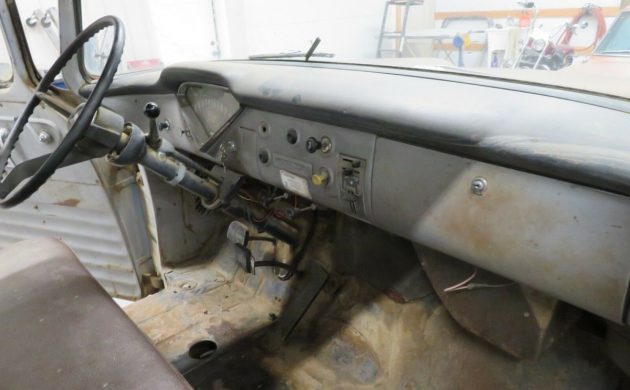 The interior is complete, and it doesn't look too bad. The cover on the seat is in pretty fair condition, and the rest of the interior is in good, useable condition. It doesn't appear that there have been any modifications performed on the interior, so it is a blank canvas for the next owner.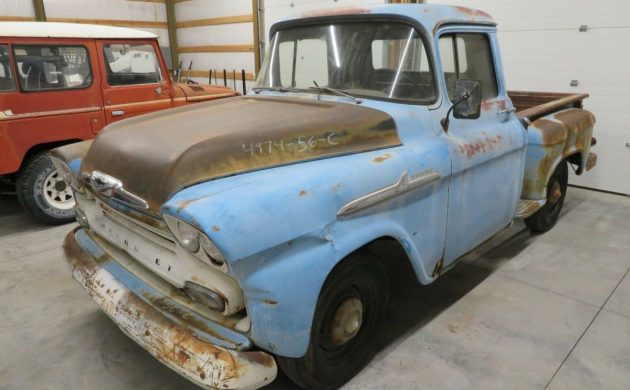 As I said before, decisions, decisions. The current owner does offer some options, and it wasn't that long ago that I would have been really pushing the "complete restoration" line. However, I've seen a few similar vehicles where the owner has attacked the vehicle with a Scotchbrite and then given the vehicle a coat of satin clear, and the effect has been pretty impressive. That's a path that would be awfully tempting to follow. The owner has set a BIN price of $11,800 for the Apache, which for a Short Bed Apache in this condition, is probably a little bit lower than market value.
Have something to sell? List it here on Barn Finds!