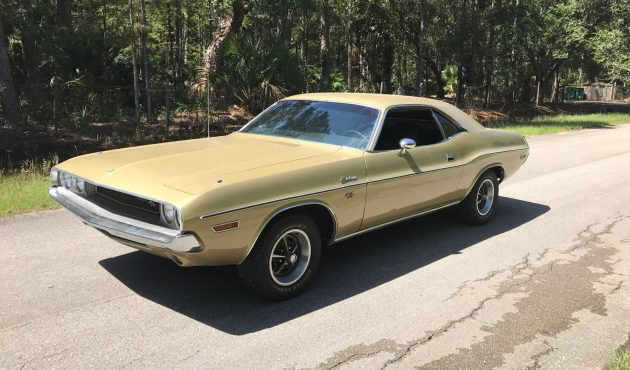 As a lover of all things MoPar, all I can say is wow! At first glance this may look like your average 1970 Challenger, and in 1970 it was. By today's standards, this Challenger is something of an anomaly. In all original condition, this car is being sold by the second owner. The only things not original to this car besides wear items are the R/T badges, and it has been repainted once. The seller states "it has been left alone, just driven, has not been cut wires, chopped up or body panels patched in." Find it here on eBay in Florida with an asking price of $32,000.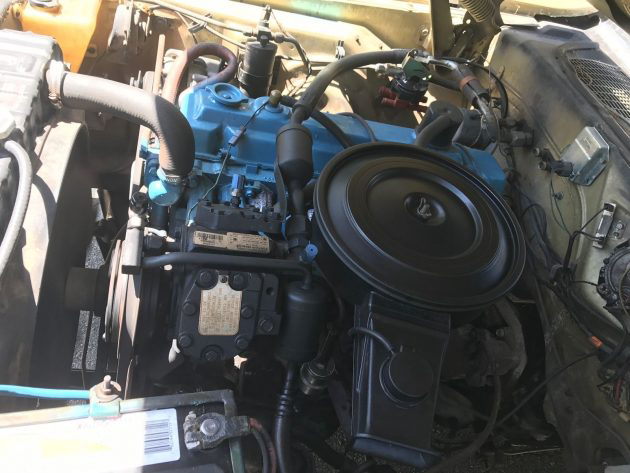 Under the hood lies the mighty Slant Six, so often pulled in lieu of more power. Most people who have owned a Slant Six equipped vehicle will tell you that although it is not loaded with power, it will keep on keeping on for what seems like forever, provided you maintain it. This Challenger has 83,500 miles on it and since the seller purchased it from the 92-year-old original owner, this is not a dubious claim. While it looks like the engine may have been freshened up cosmetically at some point, everything looks to be in place and correct if not all original to this car. Even the A/C still works, and blows cold! A rebuilt compressor and power steering box are included with the sale.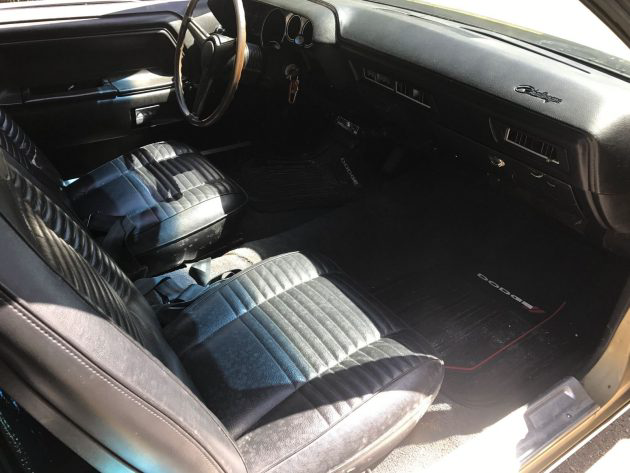 I have seen a lot of restored E-bodies, and I love all of them for what they are. However, original cars just tend to have a different feel to them and this Challenger definitely has it! The fitment of everything is the way it should be, and all of the interior materials look to be in excellent condition. This car has clearly seen gentle use and been cared for all of its life. The original radio is still in place! No cut dashes here. The only thing I would change is the floor mats, otherwise, I'm sold!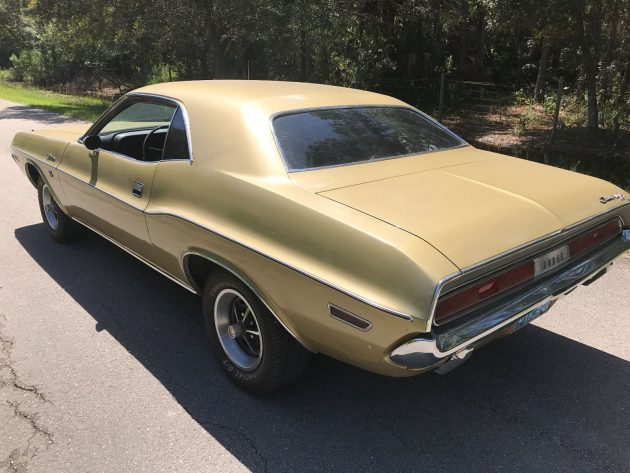 Although this car has been repainted once, and had R/T emblems added (with glue, so they can be removed), it is just about as original as a car of this vintage that has been enjoyed can be. Though I question whether the Magnum 500 wheels were added or opted for originally, this could be a great daily driver for someone with the Slant Six under the hood. The seller also offers a date correct 440/727 combo for an additional $2,000 as well as an A833 with a pistol grip shifter for another additional $2,000. Would you keep the Slant Six and drive it as it is? Or use it as a solid starting point for a flashier, speedier build?