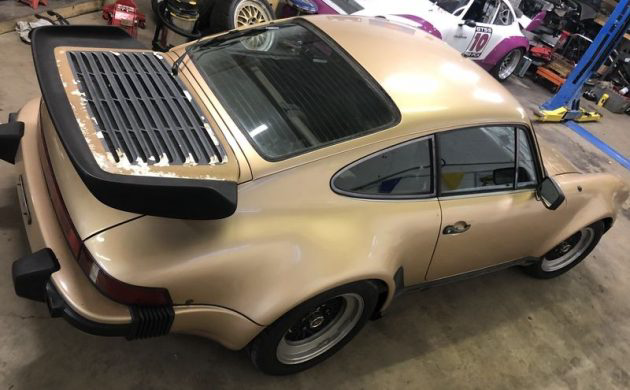 One of those hobby cars that can seemingly weather any economic storm is the air-cooled Porsche 930, a fat-fendered turbocharged vixen that quickly earned the nickname "The Widow Maker" for its tricky handling at the limit. They are relatively reliable and have good parts / enthusiast support, making them a popular first-time hobby/investment vehicle, and this example here on eBay features the rare sunroof-delete "slicktop" roof and Casablanca Beige Metallic paint.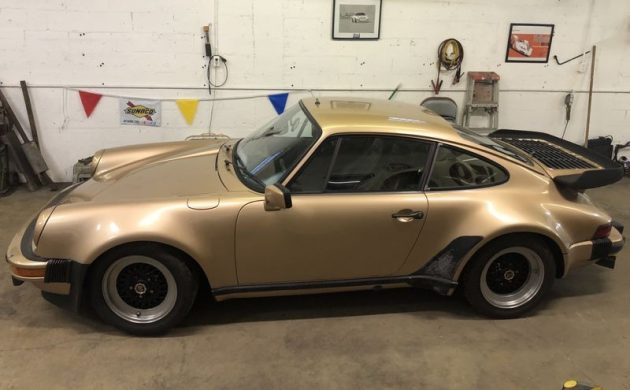 The paint is a major selling point, according to the seller, as it's a rarely seen paint code and eschews the typical reds and blacks for a coffee-colored exterior with corresponding mocha interior. It's worn through in spots, as you can see here, such as on the iconic turbo-specific "whaletail" wing. The seller speculates whether this is a true low-mileage car due to the odometer being replaced at time of importation, but the rough cosmetics – including multiple rust spots – leaves little doubt in my mind that the six-figure mileage is correct.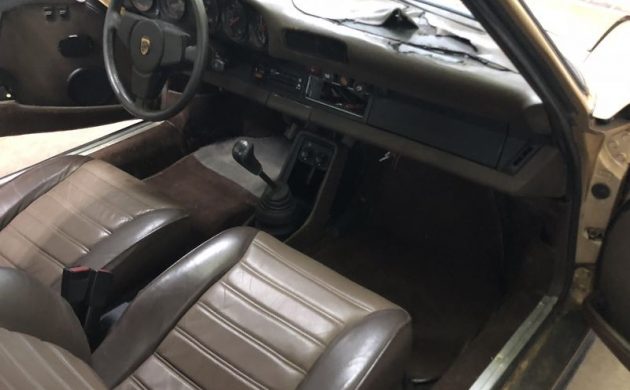 The seller says the previous owner claimed mileage of around 20,000 with no supporting evidence to back that speculation up. The interior shows a heavy amount of wear, with the dash pad surface peeled up and cracking, and most surfaces showing enough cosmetic wear to validate the 79K miles on the odometer. There's even what looks like some light mold underneath the headlight controls, but I can't say for sure. The bucket seats are decent, both both show some light stretch marks where the bolsters meet the seat bottom cushion.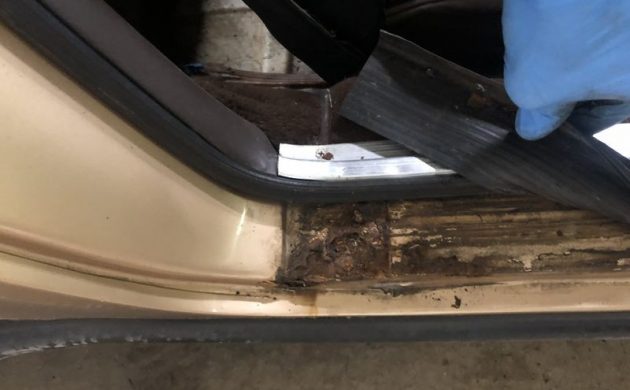 Then there's this: rust popping up in different places, such as the door jambs. Surface rust is visible on most exposed surfaces underneath the car, and the trunk space shows ample surface rust coating the spare wheel and other areas. The seller acknowledges the interior was adversely affected by a worn windshield seal that allowed water to enter the cabin, causing the delamination of the dash. However, the 930's Florida location and other areas of rust suggests poor storage beyond not being run in decades. The seller is asking $58,500 for this cappuccino 930; is that a fair price for a project like this?
Have something to sell? List it here on Barn Finds!