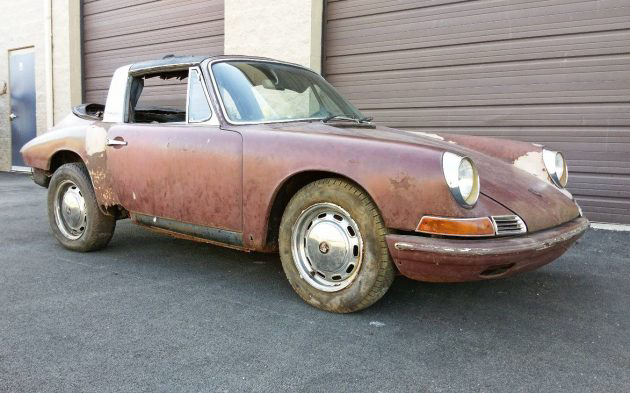 Although much bally-hooing has occurred over the sudden rise in air-cooled 911 prices, there are a few variants that are either suitably rare or special enough that their high price tag is well-deserved. The "soft-window" 911L Targa is one such vehicle that falls into the rare category, as most Targas came with the fixed back glass. This example here on eBay needs everything but bidding is currently on the right side of logical; whether it stays that way remains to be seen.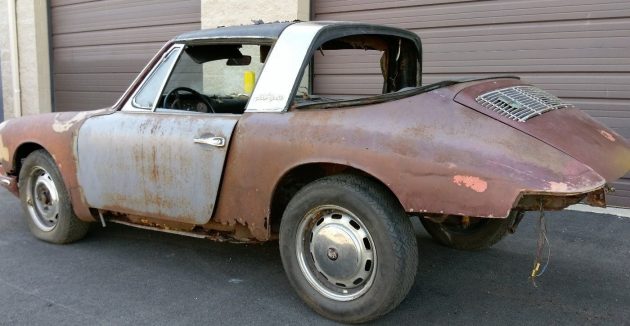 The seller is quite transparent about the extent of rust and body repair needed; as such, this 911 is listed with no reserve. The seller claims the back of the car is better than the front and that it comes with its numbers-matching engine (although, it's currently in pieces). The rust gets progressively worse as you move to the front of the car, with the door skins, rear quarters and front pan all suffering from extensive corrosion.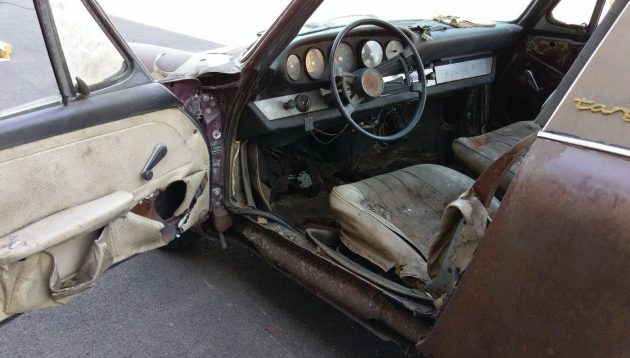 The interior is also rough; our guess is that the back window collapsed in on itself at some point (the downside to a soft-window, for sure) and perhaps the targa roof panel was removed. The seats and door panels look to be past the point of reasonable repair, but the highlight of the interior is likely the 5-speed manual transmission, which the seller claims to have been told is a rare find. This 911 also features a 150 m.p.h. speedometer and 6,800 RPM redline, which are claimed to be unique to the 911L models.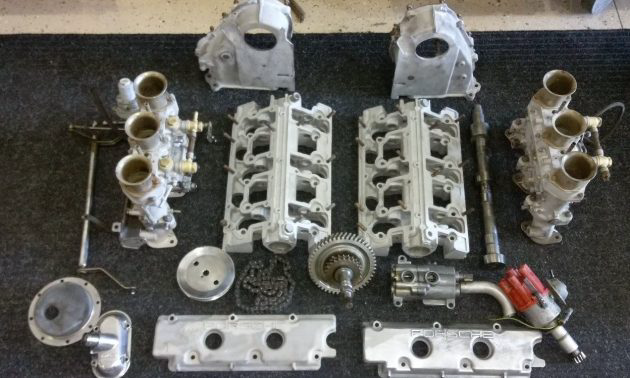 According to the seller, the completeness of the engine is another highlight: "Motor appears to be original: Cast 901.101.101.OR , stampings 901/1410223, *3280223. Complete with Original components: block halves, cylinder heads, rods,  pistons, carbs (410DAP3C, 402DAP3C1), linkage, generator, fan, shrouds, exhausts headers, etc." You'll want to do your own digging, but the tally sounds fairly complete and the components look quite clean in photos.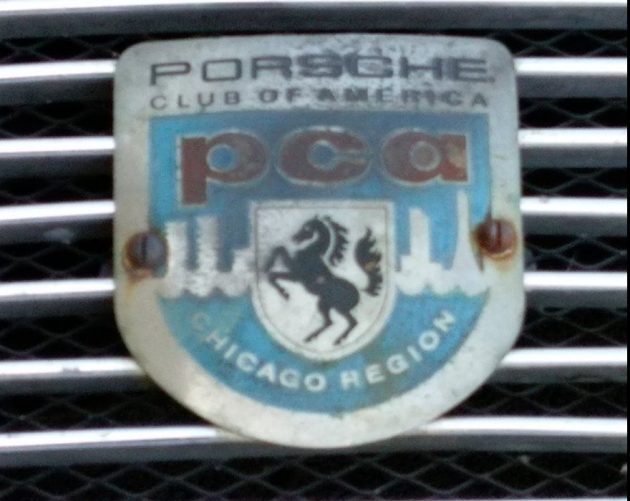 Here's my favorite part: the old-school (and likely highly desirable) Chicago-chapter grill badge for the Porsche Club of America. That and the Sports Car Club of America sticker attached to the rear view mirror should tell you something about this 911L Targa's ownership history. Soft-window Targas rarely pop up at a price point where the DIYer can potentially make some money after fixing the 911's most immediate ills. Will this one stay cheap or will the price jump like any other 911 bubble car?