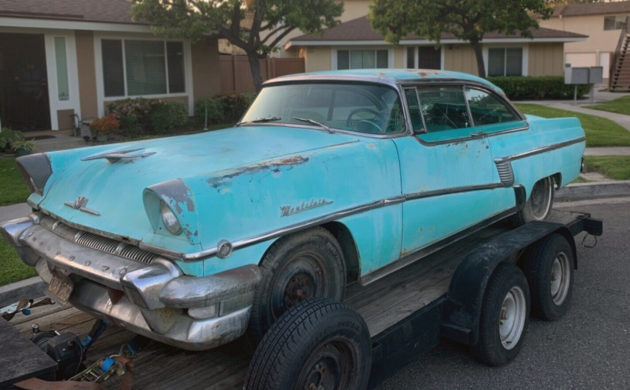 Another in the series of killer (literally) cool 1950s car hood ornaments and great designs, this 1956 Mercury Montclair looks like a great project. That front bumper alone could be/should be in a museum. This beautiful and solid project car can be found here on eBay in the Harbor City neighborhood of Los Angeles, California. The seller has a $5,500 buy-it-now price listed or you can make an offer.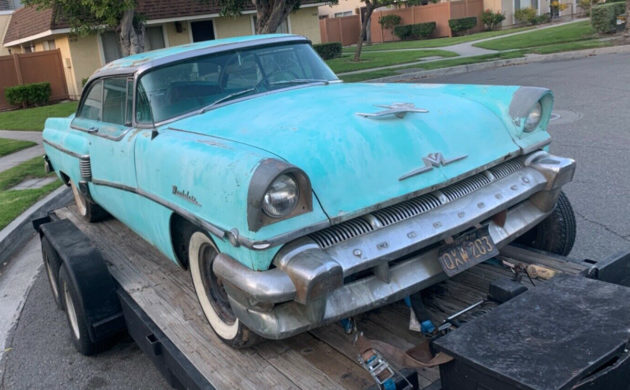 The seller doesn't say where they got this Mercury but I bet it was pretty exciting to see this for the first time in a garage or barn or wherever they found it. They say that it's a California car and is super solid but will need a full restoration. The trunk appears to be filled with goodies: i.e. parts and pieces. The Montclair was made by Mercury, of course, but there were a few twists in the path between 1955 and 1968.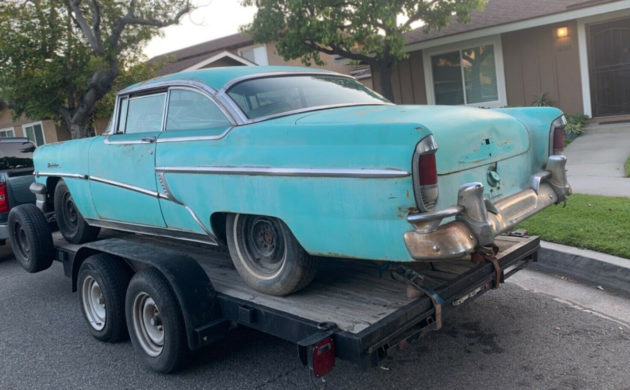 For the 1955 through the 1957 model years, the Montclair was made by Ford's Mercury Division but for 1958 through 1960 they were sold under the Lincoln/Edsel/Mercury family. After a three-year hiatus, the Montclair name came back for the 1964 to 1968 model years but this time they were offered by the Lincoln/Mercury division. The seller offers us quite a few good photos, including the bad parts.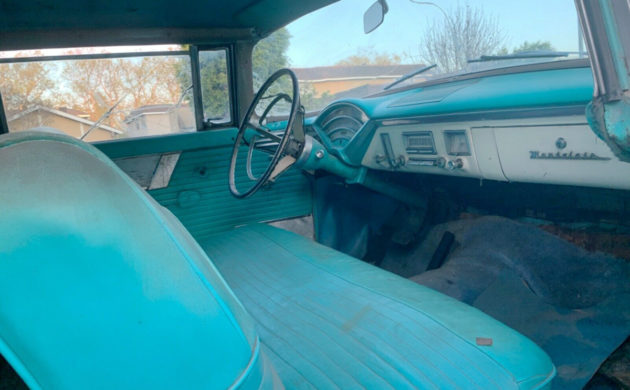 The interior looks surprisingly good for a car that's been sitting for an unknown number of years or even decades. The color on this Montclair is hard to argue with, the only thing that may have added more pizzaz would be if it would have had a white and teal two-tone exterior paint scheme. They have included a few underside photos which is great and it does look mostly solid if you can see past the heavy surface rust – if that makes any sense at all. Hagerty is at $12,800 for a #4 fair condition car and $16,800 for a #3 good condition car.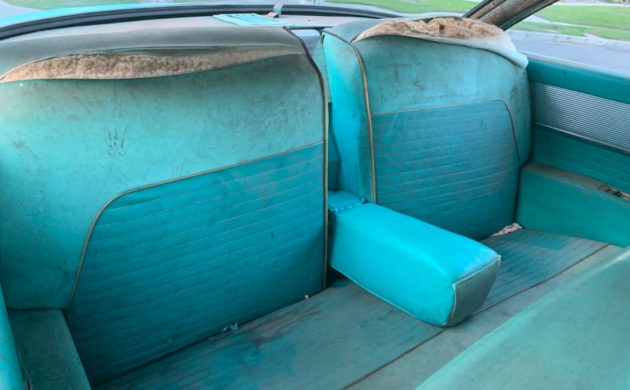 There are no engine photos, unfortunately, but this one should have Mercury's 312 cubic-inch V8 starting at 210 hp. We don't know exactly which version this is with no mention of the engine configuration, no photos of it, and no VIN is given. They do say that it cranks over which is great, but they also say that there "is spark coming out of the carburetor" which is maybe not ideal. Most Barn Finds readers could have this Merc humming again in no time. There will be lots of work for anyone who wants to totally restore this car, but it'll be gorgeous once it's done.
Have something to sell? List it here on Barn Finds!