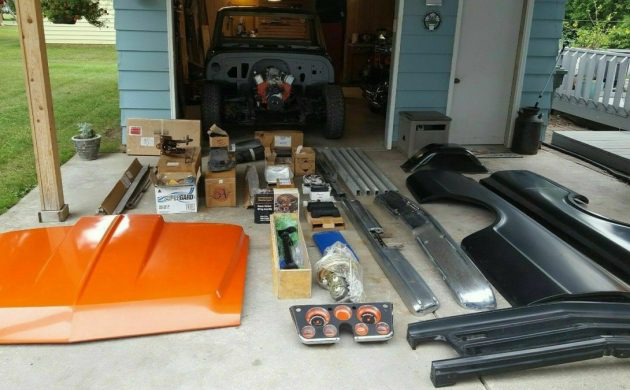 Okay, so maybe using the term "some assembly required" might be understating things ever so slightly, but once the assembly is complete, this 1967 C10 Pickup really promises to be a great vehicle. It is one of those vehicles where a project has been started, but the owner has decided to part with it. Located in De Pere, Wisconsin, it is listed for sale here on eBay.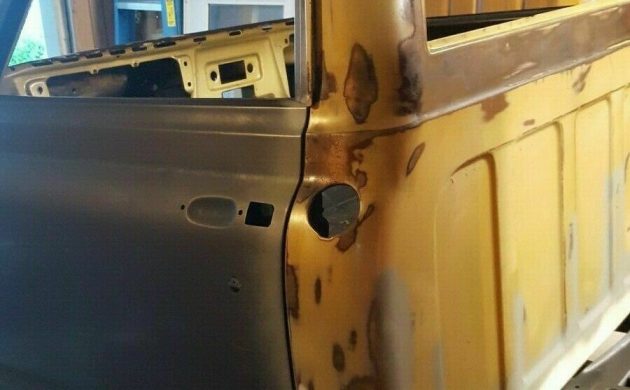 The owner started this as a frame-off project, and now that the frame has been restored, the majority of the running gear has been installed, and the cab is mounted back onto the frame, that's as far as it's gone. The frame looks really good, the cab is solid and nearly ready to be painted, and there is a great supply of new panels and trim ready to be installed. These parts include new doors, fenders, inner fenders, inner door panels, all new chrome, steel cowl hood, new stake-hole delete box sides, and numerous other trim pieces.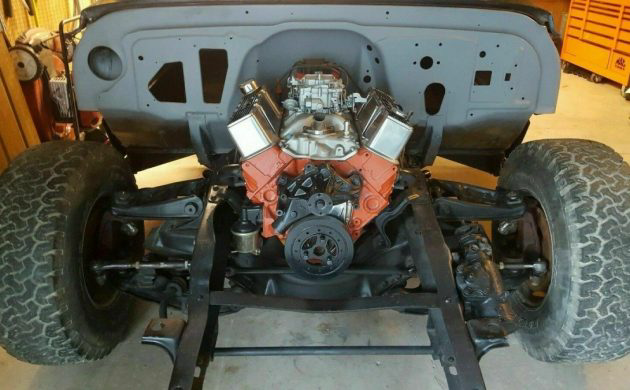 Nestling in the engine bay is a 350ci 4-bolt engine, and this has been given a recent refresh, with a new oil pump, new timing chain, and a new carburetor. Obviously, it currently doesn't run, but it should be ready to go once the Pickup is completed. The vehicle has been fitted with a disc brake conversion, while the suspension has been lowered substantially, and has also been fitted with new suspension bushes.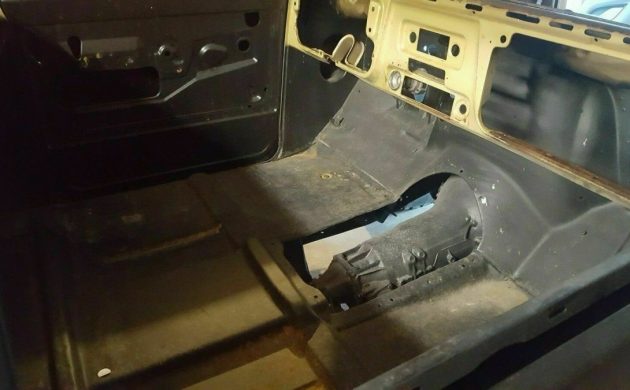 Given the level of disassembly of the C10, it is no surprise to see a bare interior. However, it does give you an opportunity to see just how clean the floors are. There are some nice components that are ready to be installed, including a custom tilt column, a rebuilt instrument cluster, new armrests, new door handles, and it also looks like there might be some new sound deadening and trim material present as well. The only thing that I can't see is a seat, so I'm not sure what the story is there.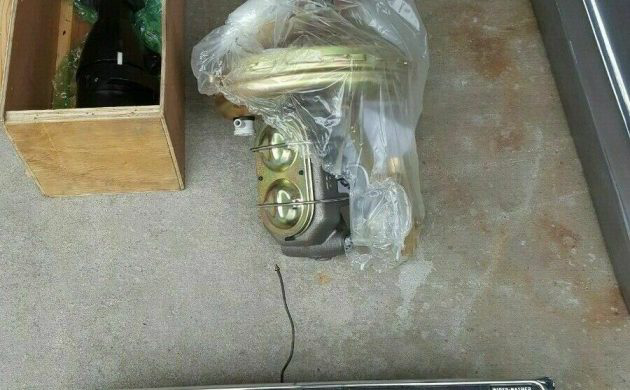 This is a project that won't be for the faint-hearted, but when you look at what is included with the vehicle, it does show a lot of promise. The owner claims that there is $12,700 worth of new parts included with the C10, and that figure doesn't surprise me. At the time of writing, there are still 9 days left on the auction. At this point, the top bid is $2,550, but the reserve hasn't been met. Take a good look at it and tell me if you'd take this project on.
Have something to sell? List it here on Barn Finds!