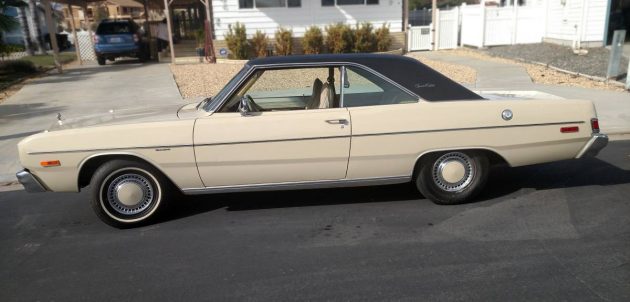 Well, isn't that special? This 1974 Dodge Dart Special Edition was originally a Kansas car and it was owned by a school teacher, according to the current owner. It's on Craigslist with a very ambitious asking price of $9,000! Hagerty lists a #2 "excellent" condition car as being valued at $8,100. Thanks to Rocco B for finding this Dart!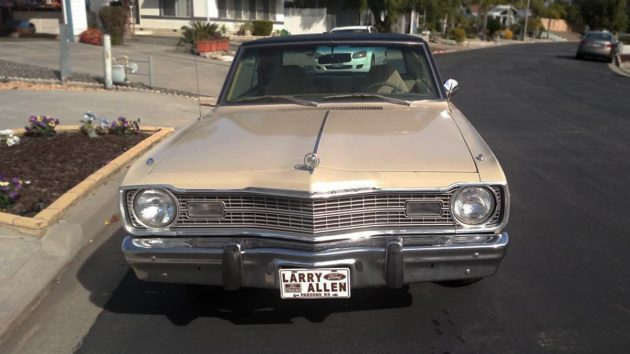 This may be the nicest 1974 Dart Special Edition left, but is it $9,000 nice? As you'll see, there are no photos of the interior or engine at all, or any detail photos or one of the trunk or a wheel or anything but four exterior photos. Ads like this one are a total head-scratcher for me, when a seller can't be bothered to even open the doors and hood and take a photo. If it's actually their car, and seeing that Craigslist ads will allow at least a dozen FREE photos, there's no excuse for not providing more photos than this. But, off the soapbox and onto this great looking Dart.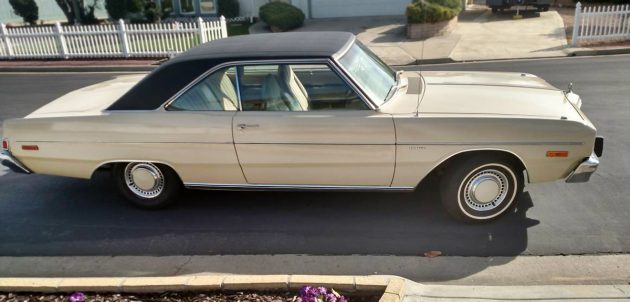 Since there are no interior photos you may not know that the Special Edition was meant to be a "luxurious" car, at least for the Dart line. They had high-backed velour seats. plush carpet, power front disc brakes, and 1974 was the first time that Dodge integrated the lap and shoulder seatbelts. The seller says that the "drivers shoulder harness needs to be re-stitched" but it has the original carpet and the seats are in great shape. For your hard-earned $9,000 you don't get an operating radio or wipers, but supposedly the factory AC works. You can see that the body of the car is darn near perfect.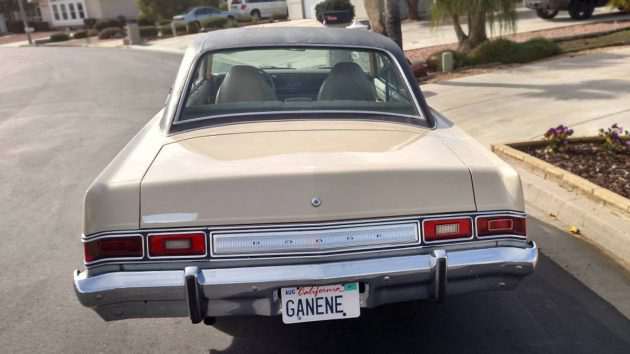 Even though this is a two-door hardtop, it may not be the most exciting Dart body style for most people. The 225 slant-six also may not be the most exciting engine option, especially when there was a 318 V8 as an option. 2/3 of buyers opted for the 318 V8 out of just over 12,000 Special Edition Darts sold in 1974. This 225 slant-six would have had about 105 hp and the seller says that the temperature gauge doesn't work but the alternator and oil pressure gauges work. Supposedly it sat for a couple of years but it runs good now that the seller has put about 40 miles on it. I'm a bit confused at this one. The price is out of this world but the car also looks like it's out of this world, condition-wise. Of course, it's impossible to judge the interior or engine without any photos. Are you a "personal luxury" Dodge Dart fan or would you go for the muscle?