1978 was an important year in the history of Lotus: Mario Andretti won the Formula One World Drivers' Championship in the Lotus 79. With teammate Ronnie Petersen, Lotus also won the Constructors' Championship. To celebrate the "double," Lotus built a limited edition of 100 Lotus Esprits in their iconic John Player Special livery: the 1979 Lotus Esprit JPS Commemorative Edition. This particular Esprit, number three of 100, is said to have been sold new in Arizona and is now listed for auction here on eBay with a current high bid of around $11,000 and six days remaining.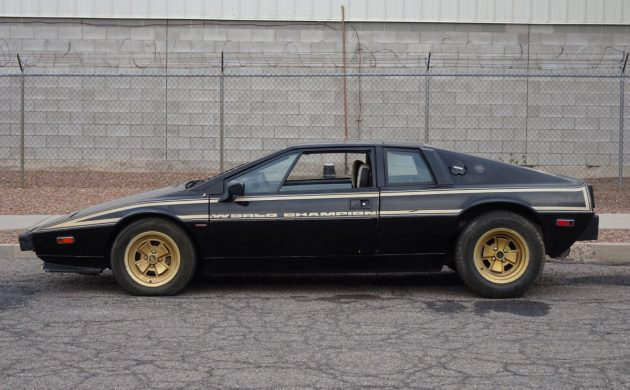 While presented well in certain photos, and with only 15,000 miles listed on the odometer, the car has spent the last 15 years stored outdoors in a covered carport. This subsequent exposure to the Arizona heat has taken its toll on both the exterior and interior. Outside, the body panels and the decal striping seem to have suffered the most.
On the inside, the trim on the dashboard, a-pillars, and doors all appear to have buckled in the desert climate with the seats and the rest of the interior not doing well either.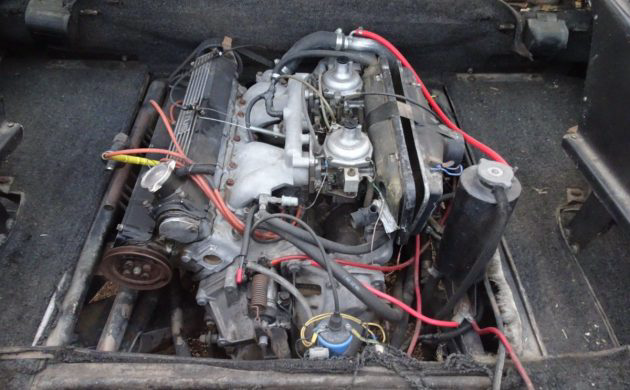 The JPS Esprit differed little from the "standard" Esprit. The only differences being primarily cosmetic with its commemorative livery and badging. Both Esprits had two-liter, 4-cylinder engines producing roughly 140 HP which was sent to the rear wheels. Videos on the eBay listing show the engine runs but the seller says the car has trouble starting when cold and needs five minutes or so to warm. The seller also mentions the water pump is leaking (which is very evident in some of the listing's photos) and should be replaced.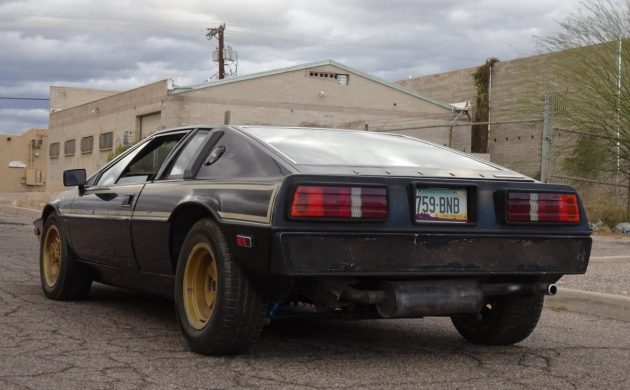 Even with these issues, the JPS Esprit still represents the iconic history of Lotus both as a race team and a brand. 1978 was the last time Lotus would win either of the two Formula One World Championships. It would also mark the beginning of the end of the glory days for the British marque. Being one of a limited edition of 100, to me at least, makes it special enough. If it finds a buyer who appreciates the racing heritage of Lotus, and can give it an elite level restoration, it surely would be a grand addition to someone's private collection and to the dream garage of every Lotus fan.