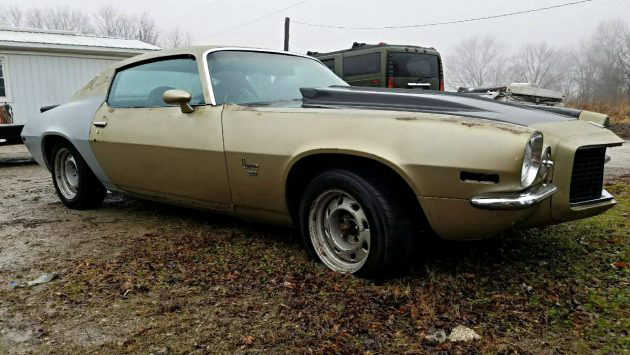 Perhaps not as popular as the first generation of Camaros, the 1970 to 1973 cars are equally attractive as the earlier cars. This 1973 RS car has received some recent work, and appears to be a great start to a restoration. For $8,500 this split bumper Chevy could be yours. Find it here on craigslist out of St. Louis, Missouri. A shout out and thanks to reader Rocco B. for the split-tastic submission!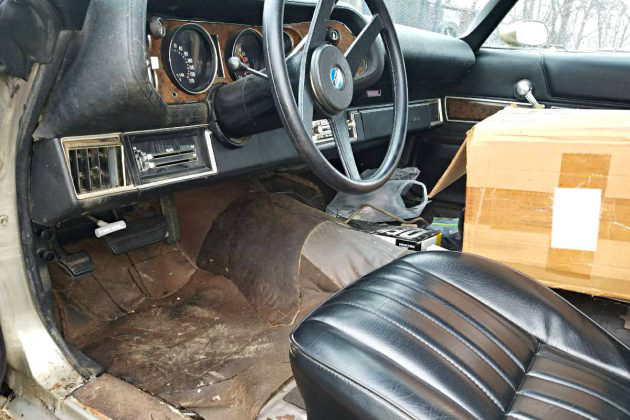 Recently a fair amount of money has been thrown at this Camaro to improve its interior and other aspects of the car. Fresh upholstery is installed on the seats, and there is a new interior carpet as well, although not yet installed. The dash and door panels are clean, and with the installation of the carpet, this interior would be very nice.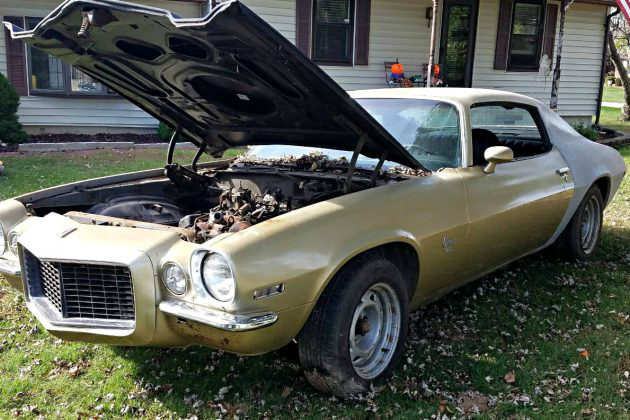 Power comes from a Chevrolet 350 V8 and an automatic transmission. Unfortunately there are no detailed photos of the engine bay. The exterior looks to wear its original gold paint with some primer. The rear quarters, and trunk floor have also been recently replaced, making for a very solid back end. Looking over the rest of the body reveals a solid car but there is some rot in the lower front fender extensions, as well as in the bottom of the passenger side door. With a little more body work, and some paint, this Chevy will be a real looker. Are you a fan of these Split Bumper cars?