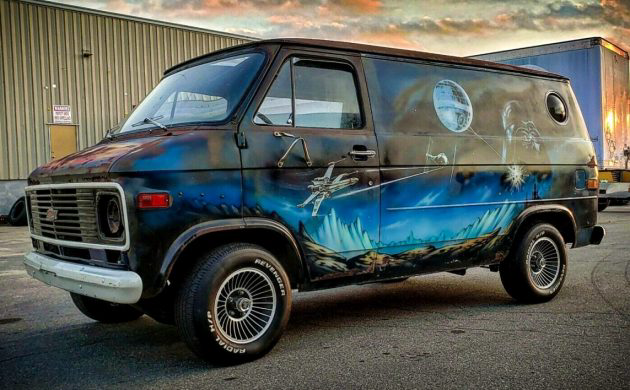 If painted vans like this are unfamiliar to you, you must have missed the '70s or '80s. The airbrush was king, and Star Wars was a favorite theme, along with mythical kingdoms, unicorns, and warriors. This Star Wars-themed example can be found here on eBay and is a 1978 Chevrolet G10 survivor that was pulled out of an old warehouse. It is now in Assonet, Massachusetts with a $3,000 high bid. The nostalgia quotient is high, right down to the porthole windows, and what is left of the quilted interior.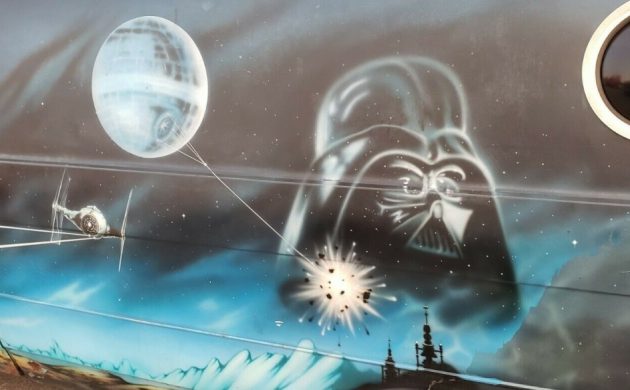 The Chevy van has only 21,000 miles on it, but despite inside storage, it's hardly pristine. Some of the rust (on the hood, lower front doors, and sliders) is fairly substantial, and it has affected the heroic painted imagery—including a larger-than-life Darth Vader, a young Luke Skywalker in action pose with weaponry and more.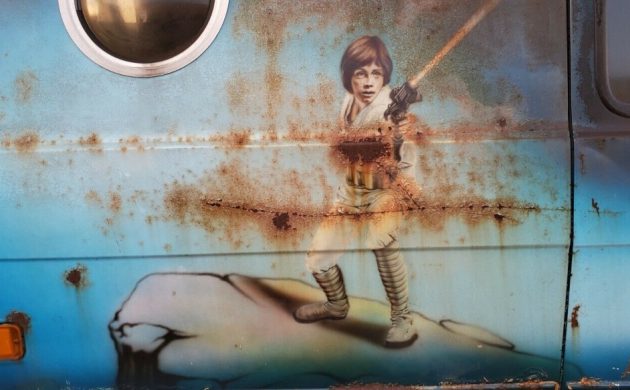 This is the third edition of these G-Series vans. They had a long run, and were offered between 1971 and 1996. The base powerplant was a 4.1-liter straight six, and there was also a 4.3-liter V-6, but this one has one of two short-block V-8s, either a 5.0 or 5.7-liter. It's coupled to a TH350 three-speed automatic transmission.
A rot-free hood and cleaner doors are included, as are an extra grille, bumpers, glass lenses, marker lights, mirrors, wheels and tires, and dog-dish hubcaps. The owner says the van runs, drives and shifts, and that the brakes, ignition, and fuel systems have been gone through.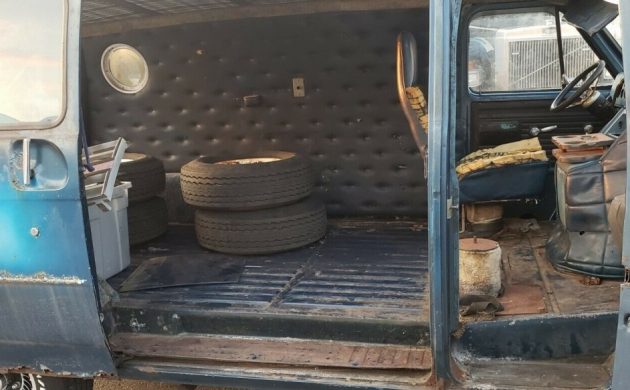 This thing must have been quite a ride at one time, but it looks like after the glory years it was used as basic transport. Much of the interior is stripped out, and the sunroof is missing its lens. There are bases for swivel seats, but only the driver's seat is in place. Some captains' chairs are included in the sale, however.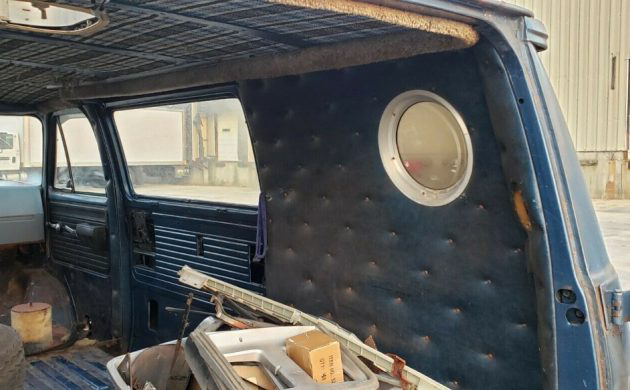 The van wears a nose, bumpers, and taillights from a 1972, but is a later vehicle. The missing headlight bezels and lights are included. American Racing Turbine wheels are shod with "vintage" Revenger T/A tires. Unfortunately, tires aren't a category where "vintage" is an asset—maybe you could keep the old rubber for shows.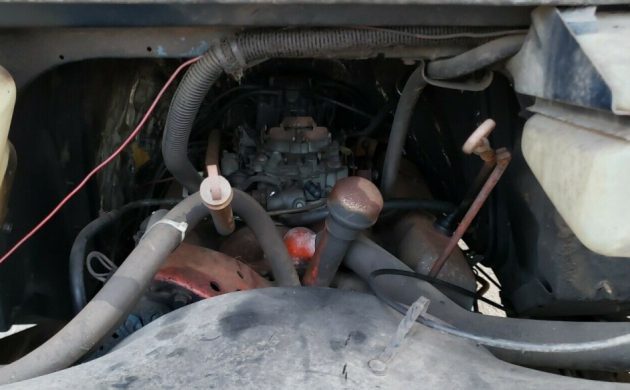 You could probably throw a mattress in the back, hang out a "don't come knocking when this van is rocking" sign, and call it a day. Or you might want to restore this period piece to its former glory. The hardest part will probably be finding an airbrush artist who can touch up the graphics. There was a mural on the hood, but that's one of the rusty parts and said artwork is "not visible."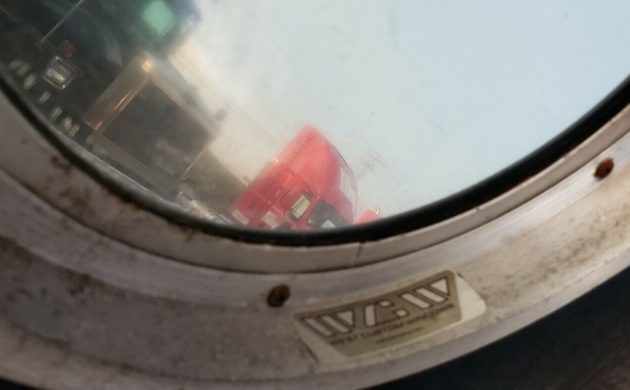 The owner is correct in asserting that the van is a "one-off period-correct piece" and "you don't find them like this". No, you don't. So want to take a plunge back into a simpler time? The owner has additional photos and videos if you query him. It would be nice to get a good view of the dashboard. From what's visible, the radio is missing, and maybe some other pieces.