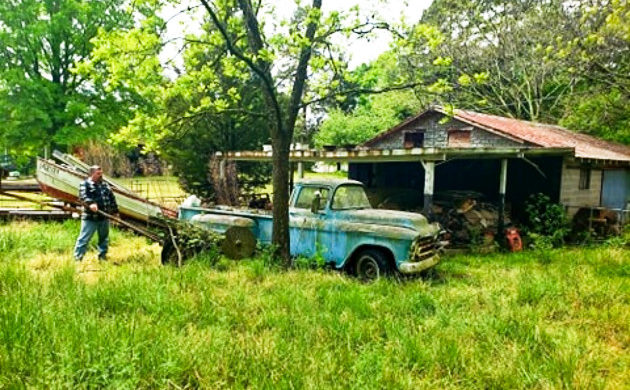 Reader Dale S recently discovered a great stash of classics. And he was even able to buy two of the three vehicles! Besides the 1957 Chevrolet Truck seen above, he also found a '60s Chevrolet Greenbrier and a 1956 Chevrolet Bel Air. While I'm sure he would have loved to take all three home, he was only able to buy the truck and the van, but they both are pretty sweet finds. Let's take a closer look at them!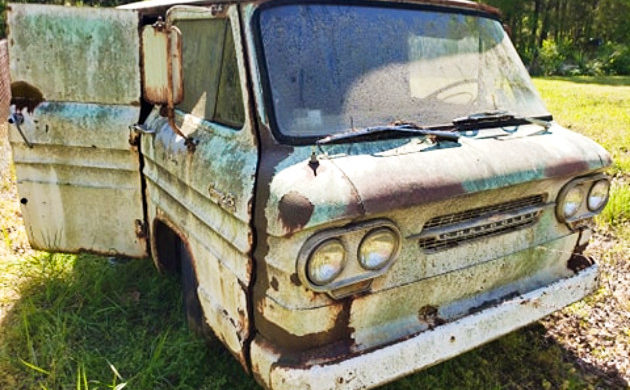 The Greenbrierlooks to be quite rough, but these Corvair based vans aren't all that common these days. This one could make for a cool rat rod project or a parts donor for a more solid example. It will be interesting to see what Dale decides to do with it.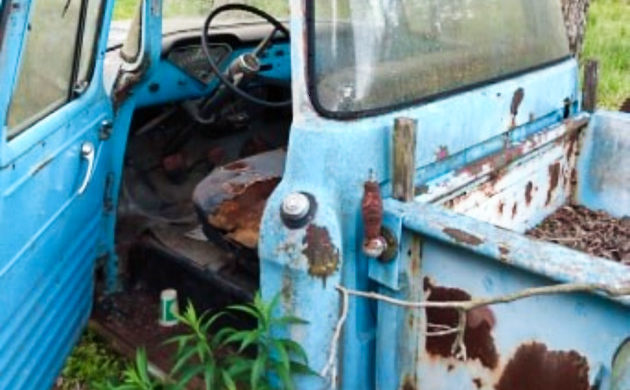 The truck looks to be equally as rough as the van, but this one is definitely worth restoring! Not only are these trucks going up in value, but this one was owned by the previous owner since new. When they signed over the title, Dale discovered that it's the original one issued in 1957. Talk about some sweet history!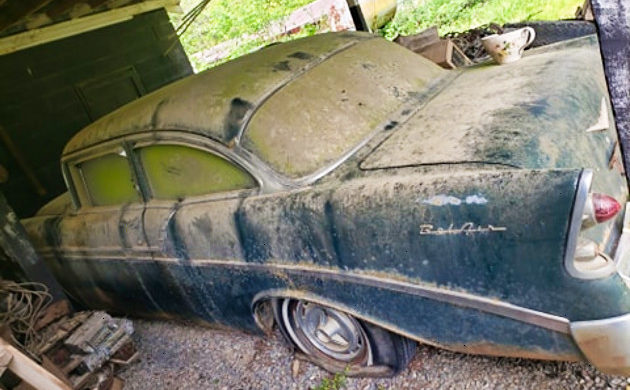 I'm sure this is the one most of you have been waiting to see! Dale was, unfortunately, unable to get the owner to part ways with it, but can you really blame them? It's an all-original car that was optioned with the 3-speed manual. If any of these finds need to be restored, this one is it! Even just cleaned up and put back on the road, this would be an amazing machine. Hopefully, the owner has a change of heart and decides to let this one go so that it can be saved from this carport before it deteriorates much more.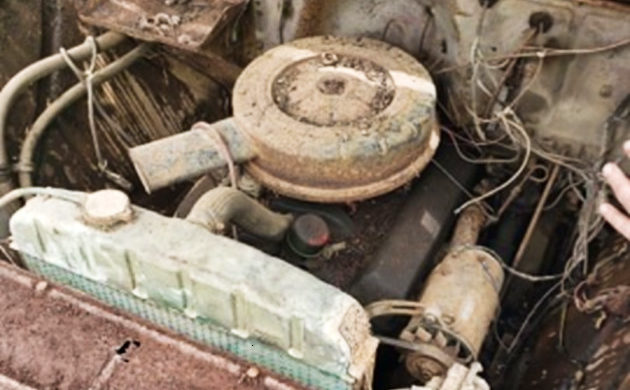 We want to thank Dale for sharing his find with us! Hopefully, he will keep us posted on what he decides to do with the two that he bought and if the previous owner decided to let the Bel Air go. If you have come across a barn find or two, we would love to hear about it! You can send us your finds via email here.