Dodge had a fun thing going with their Adult Toys line of trucks and vans in the mid/late-1970s. We were barely out of the white shoes and white belt era when Dodge came up with some wacky trucks, such as this 1978 Dodge D100 Warlock. This example can be found here on eBay in Swansea, Massachusetts and the seller has a $12,500 buy-it-now price listed. Thanks to Patrick S. for sending in this tip!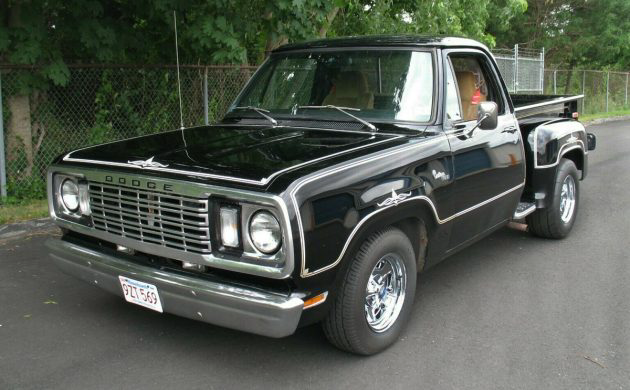 This is one of the nicest Dodge Warlocks that I have seen, being in storage for 24 years had to have helped preserve it. The seller says that it was in storage from 1995 until they bought it last year. Unfortunately, the original wheels aren't there but this one has brand new Cragers and new Mickey Thompson tires all around. The Warlock was based on the short-wheelbase D100 or D200 pickup.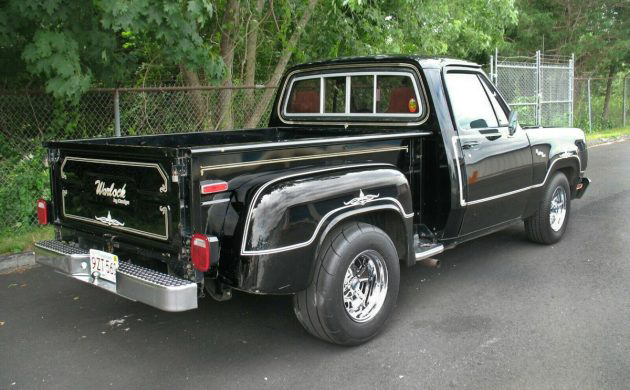 The Warlock was in production beginning in 1976 for the 1977 through 1979 model years and they came in several colors, but reportedly, the 1978 models only came in black. I have seen other reports that optional colors would have been available that year, too. For some reason, which seems to be unanswerable even on the internet, in 1979 the Warlock was known as the Warlock II. Does anyone know why they renamed it for their last year of production? Hagerty doesn't seem to even know and they have more than a few car fanatics working in their office.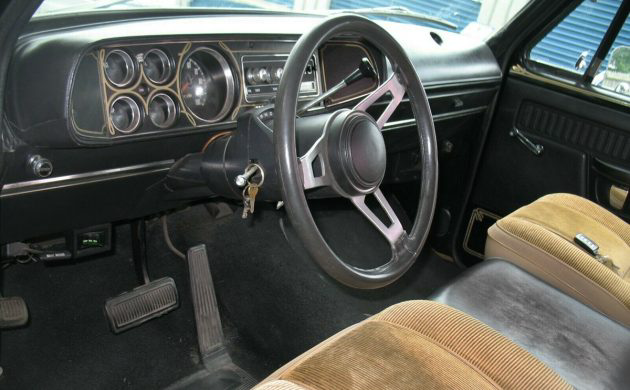 The interior looks almost perfect in this truck, other than the seats which have been changed out. I'm sure they're much more comfortable than the original black vinyl seats, which are included in the sale. The bed also looks great and the underside looks rock solid with a few new parts. It has been lowered a bit but all of those original parts come with in case the next owner wants to restore it back to original spec. I'm usually a fanatic to keep things original but I love the stance on this pickup now.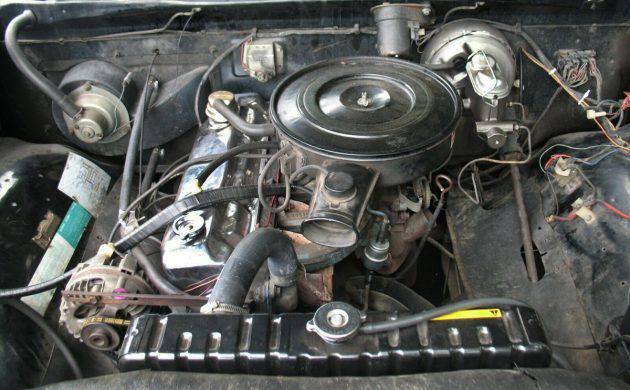 I bet not many of you expected to see Dodge's 225 slant-six under the hood of a mean-looking, somewhat modified black pickup named Warlock? I did not, I expected at least a 318 and engines all the way up to a 440 V8 were available. Would you keep the slant-six or kick it up a notch to go along with a black truck named Warlock?