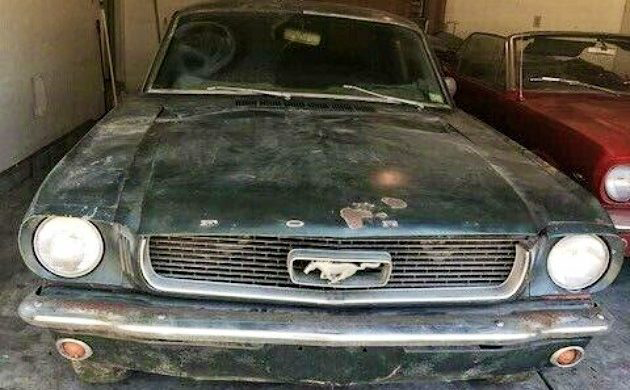 Here is a project car which hasn't seen the light of day in decades, it has just recently been uncovered for the sale. Being sold by the grandchild of the owner, it is located in Indianapolis, Indiana and listed here on eBay with a current bid of $9,100 with reserve not met.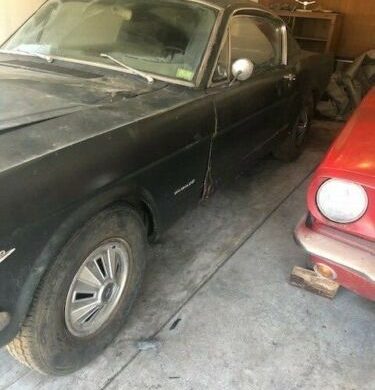 This is definitely a project for the experienced restorer. The pictures don't really show the car properly. It is listed as having rust in all the usual places. I'm not sure what that means with respect to a car sitting for decades. Pitting on the rear bumper may indicate damp storage. Even though the floors are said to be good, the expression trust but verify could be applied. This car would have to be examined in person to evaluate the torque boxes, floors and cowl area. A simple test for the hidden cowl is to pour a bucket of water down the opening and see if any leaks into the passenger compartment. The pictures do show some concerns with the doors, which could lead to similar problems on the bottom of quarters as well. Surprisingly the interior looks like it may clean up well.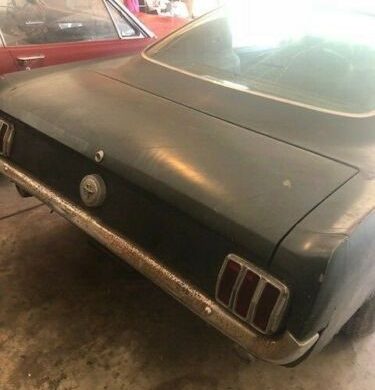 The engine has not run in decades but the seller states it should not take much to get it up and running. I have my doubts, but you won't know without checking it out closer. Worse case is the engine is seized, but most likely the entire fuel delivery system will need to be rebuilt/replaced. There is no word if the engine turns by hand, so there's a lot of unknowns. The good news is with this being a Mustang, all new replacement parts are available, many at a local parts store. This car is advertised as a disk brake car, however, the master cylinder has been removed. Moisture has most certainly entered the system and rebuilding the entire brake system should be expected. The engine picture lacks resolution but looks to me like an engine was removed at some point and then placed back in without being hooked up. The car is missing both shock tower braces, rad hoses, belts, and radiator. It is difficult to confirm, but I think the engine is a later 302, with a vent return line on the oil filler cap, and what looks to be a truck water pump. Regardless the engine doesn't look promising to get it up and running.
I'm not sure of the significance of the word "Chrome" in the title listing. From what we can see, it looks like all chrome needs replacement. To be fair to the seller, they may not have been familiar with cars, but were tasked with selling someone else's car. Pictures and presentation of the car are poor and assumptions are made that may not apply to this car.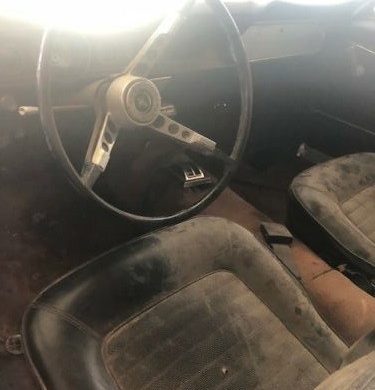 Early Fastbacks are more difficult to find than either coupes or convertibles, but they are out there. The reserve has not yet been met on the auction but bidding has reached a point where it may be more economically feasible to pay for a more road-ready driver which requires less bodywork. Not to discourage any potential buyers, it can be a frustrating hobby to tackle a seemingly never-ending project only to realize it was financially doomed from the beginning. What are your thoughts though?