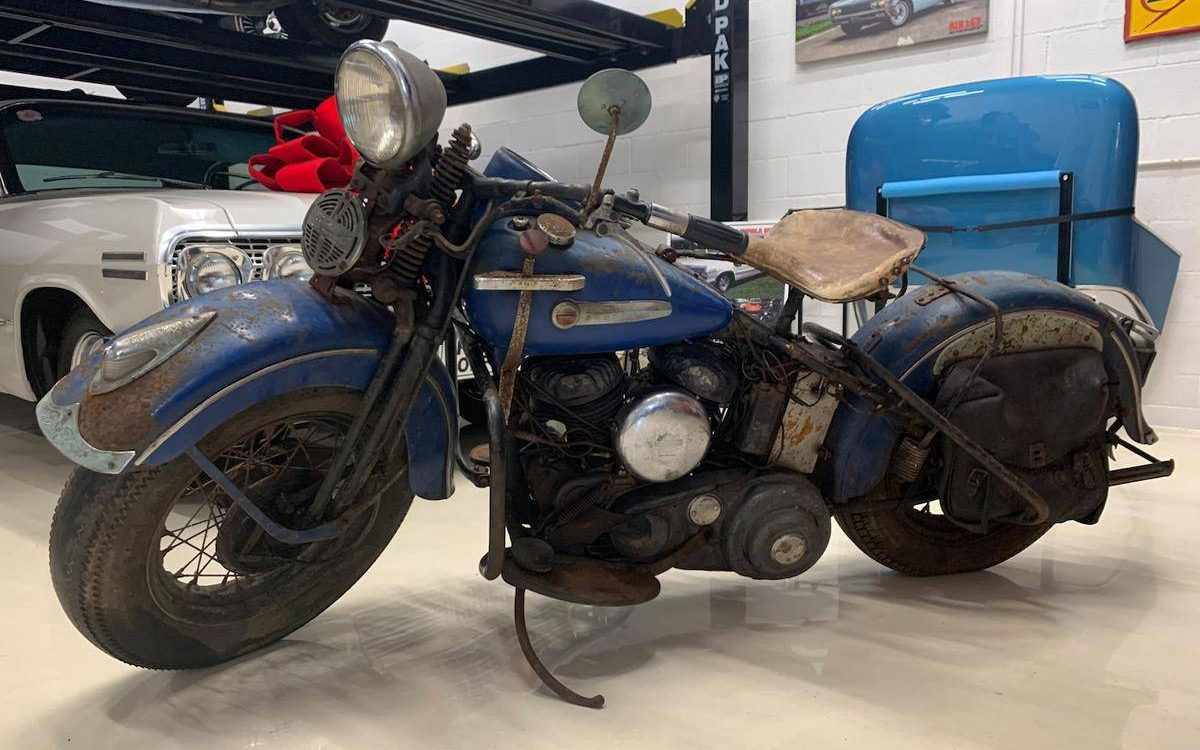 Apparently, this 1947 Harley-Davidson was parked after only about eight years of enjoyment after the engine failed. It was put in a barn in 1955 and was recently found in Northern Vermont. Some small parts and pieces were lost over the years, but OEM parts were sourced by Harley expert David Sarafan. This amazing bike can be found for sale here on Hemmings.com with an asking price of $38,000. Now located in Fort Lauderdale, Florida, it is ready for another lease on life. Check it out, you probably won't see a more original bike soon.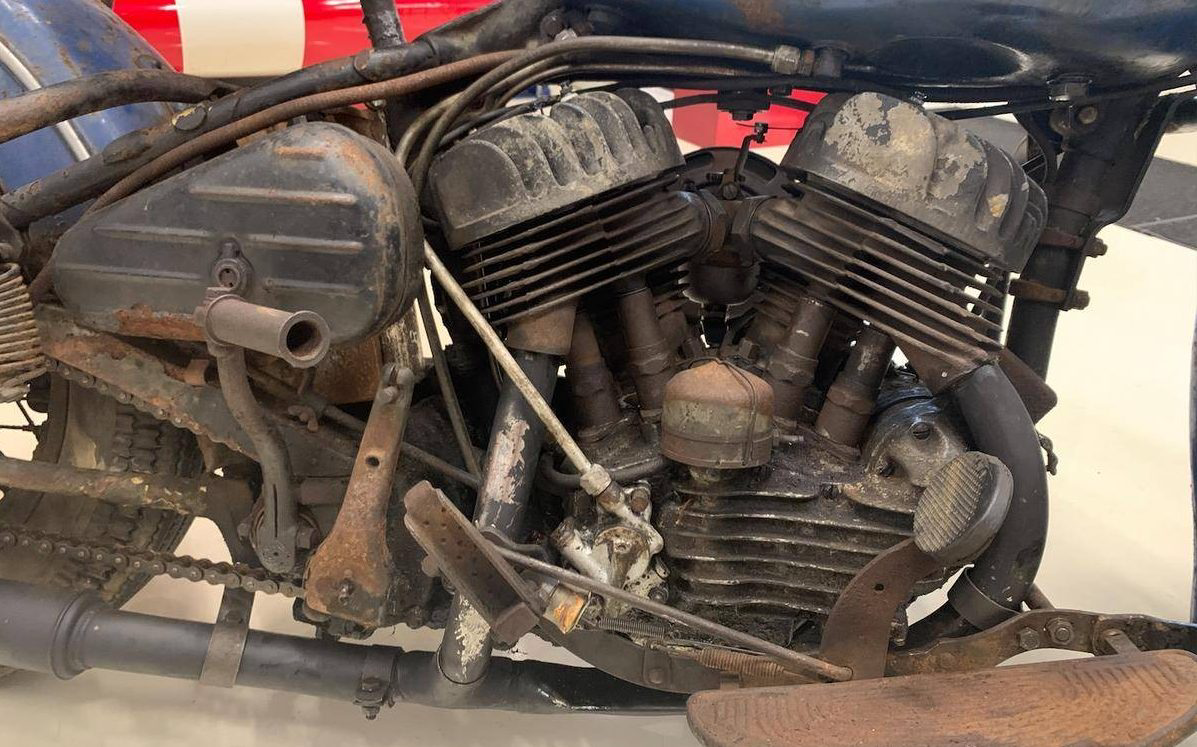 The original engine has been rebuilt and the ad says it "sounds amazing." There were only a few nuts and bolts that needed to be replaced. Other than that, the only things that have been done are the exhaust system, battery, license plate bracket, and ignition switch. The bike still retains its original equipment wiring, tires, and lighting. There are amazing details on this bike like the badges, taillight and other small parts.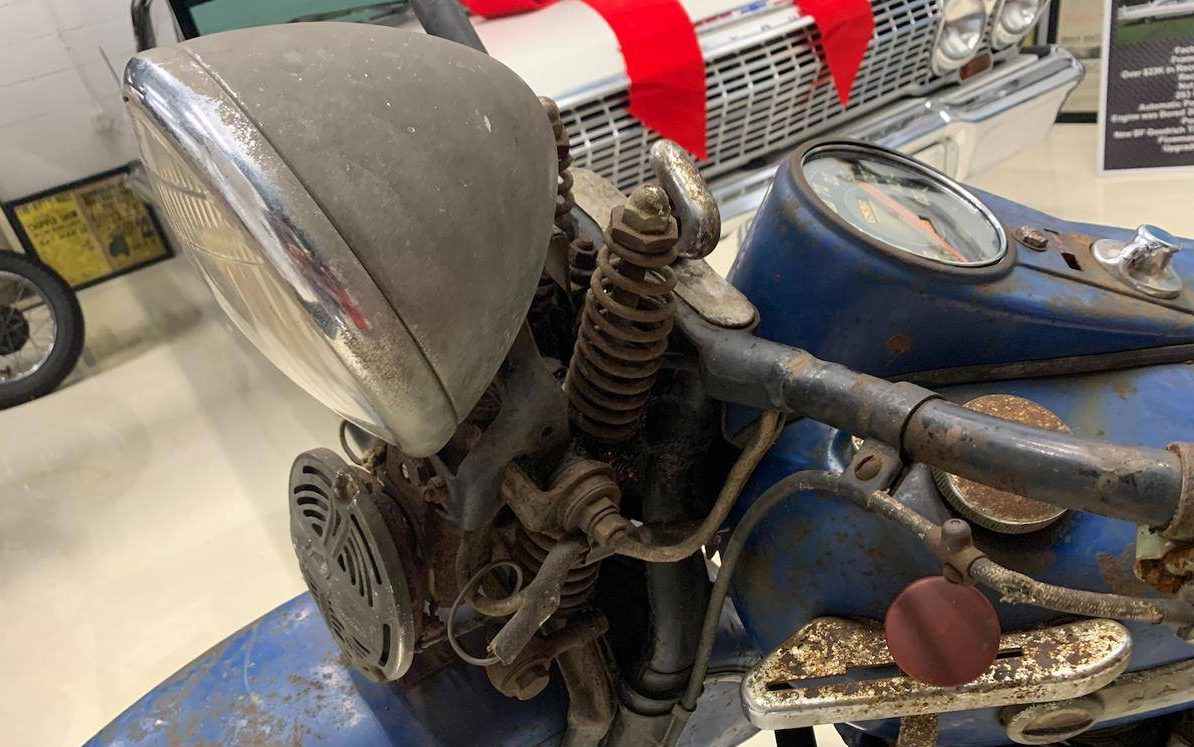 Here you can see a detailed shot of the front end. There is obviously some surface rust, but I would bet this bike will clean up really well with some elbow grease and minor cleaning. It would almost be a shame to completely restore this bike. As they say "they are only original once."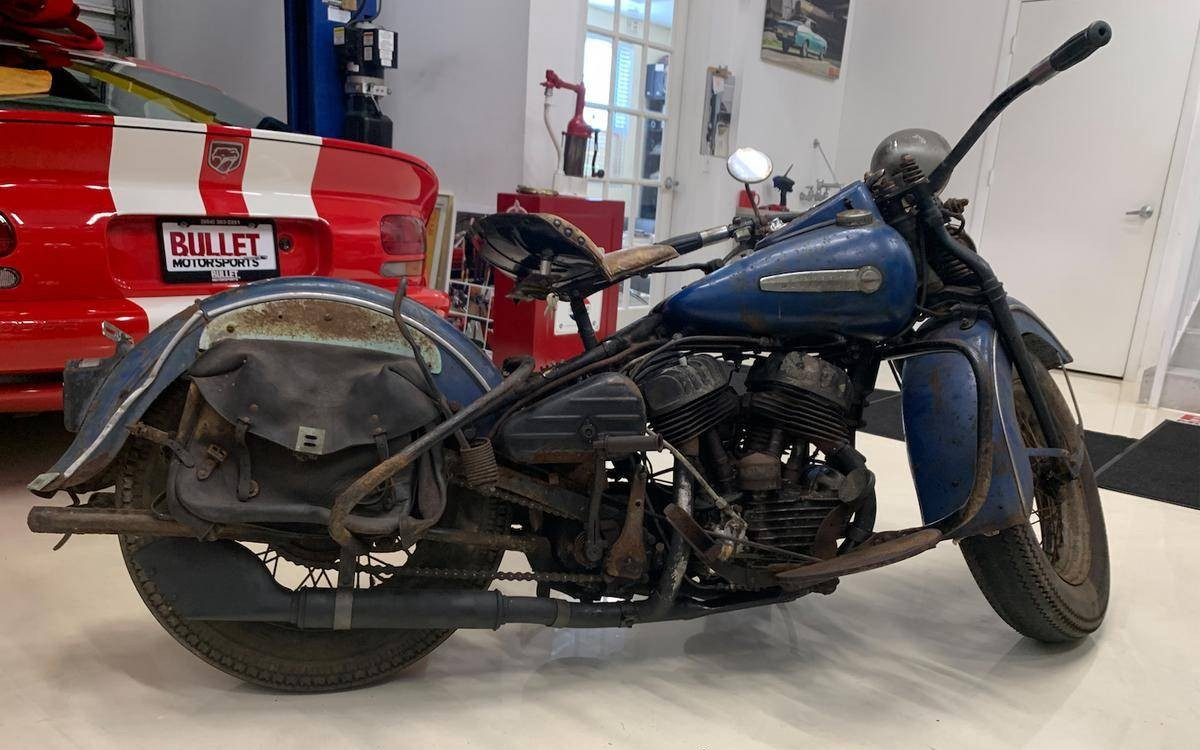 The original Skyway blue paint is present as well as what appears to be original saddlebags and the seat looks original as well. Overall, this bike is has a great look. It will make a great addition to anyone's garage. If it was your project would you get it running and driving well as-is? Clean it up and drive it or completely restore it?