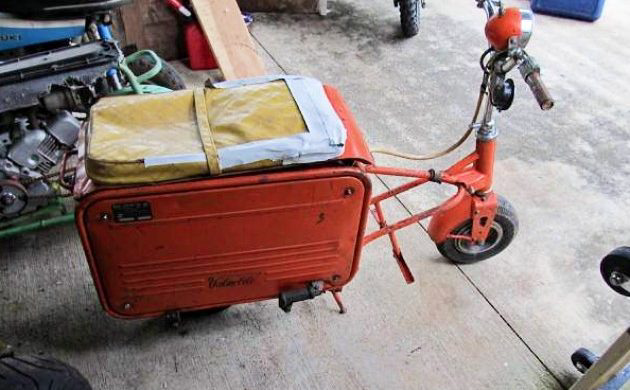 If showing up to Sturgis on yet another black Harley-Davidson with the exhaust baffles removed ensures that you'll be lost in a sea of similar bikes, look no further than this 1960s Valmobile portable scooter! This unusual and rare suitcase scooter can be found here on Craigslist with an asking price of $1,200. It's located in the Webster, North Carolina area and you won't be driving/riding it home. Thanks to Roger for submitting this unusual scooter tip!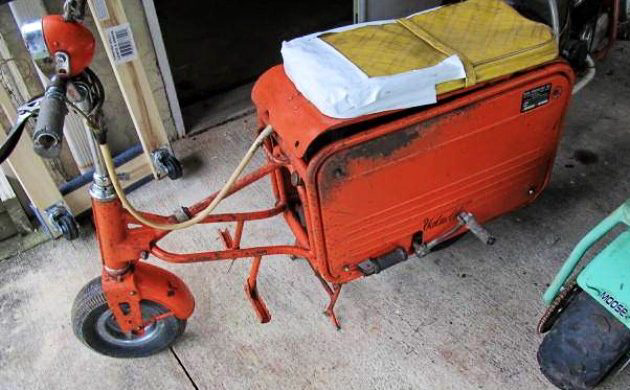 As a lover of all things unusual, these Valmobile suitcase scooters are really towards the top of my wishlist as far as two-wheelers go. They were a French design that was made in Japan and it folds into a suitcase. Ok, it's not really a suitcase, but it folds into its own skin. Unfortunately, they didn't catch on because they came after the golden era of scooters in the 1950s and then were bombarded by fantastic and "normal" Japanese scooters in the 1960s and beyond. They're for a different clientele, there is no question about that.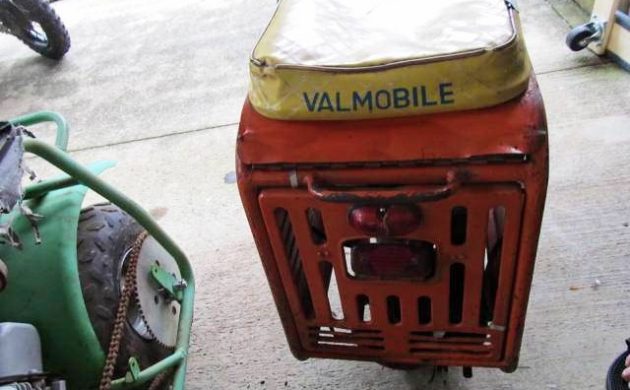 They literally did fold up into this little orange – or creme or blue – box, supposedly in 30 seconds. But, at 94 pounds they weren't exactly lightweights. They weigh about what my Honda Motocompo does and that's a somewhat similar concept but it doesn't go as far in the folding-up department as the Valmobile does.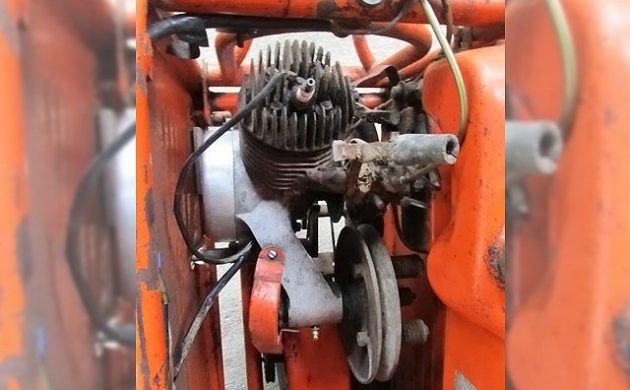 The seller's listing is as follows: "1963 Valmobile (I think it's a '63, not totally sure). motor stuck but not sure if it's piston or transmission related, the plug is free so the cylinder is accessible for mystery oil or your choice. asking $1200." This should be a 49.9 CC single with 2.8 hp which was good for 165 mpg (!) and 35 mph (!!). You don't know what fast feels like until you're going 35 mph on a folding scooter with a tiny front wheel ready to catch a pothole and send you flying over the tiny handlebars! Have any of you heard of a Valmobile? Would you have the guts to ride one into Sturgis during the rally? I would.
Have something to sell? List it here on Barn Finds!