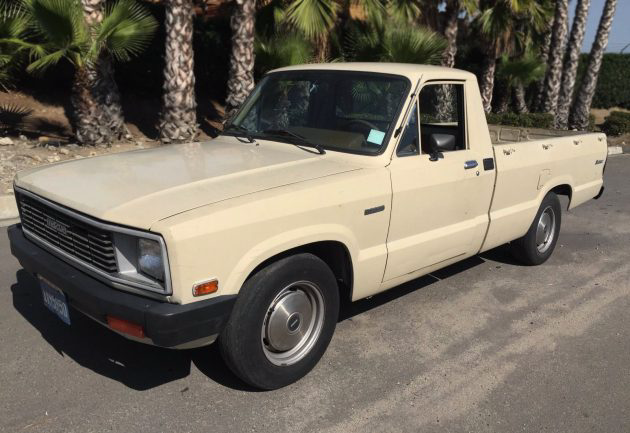 I've always liked little pickups but recently I've become a huge fan of small trucks. This 1982 Mazda B2000 Sundowner Pickup is on eBay with a current bid price of $1,800 but the reserve isn't met. It looks like it could be driven home from Rancho Cucamonga, California to almost anywhere that the winning bidder lives.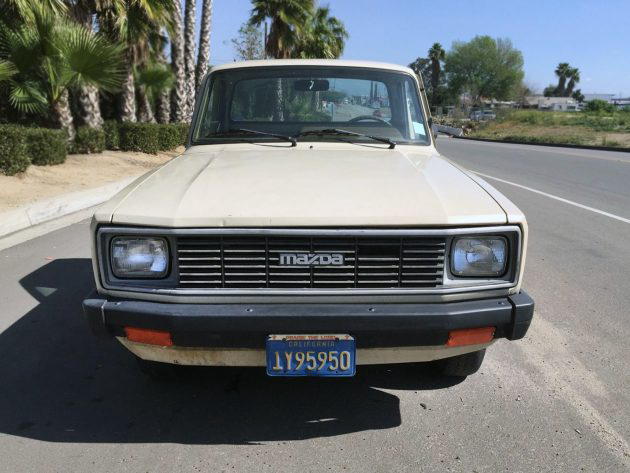 The third-generation B-Series Mazda pickups were made from 1977 to 1985 and they continued to be used as a base for Ford's Courier pickups until the 1983 model year when Ford came out with its own Ranger small pickup. The business end of this pickup looks solid as does the bed.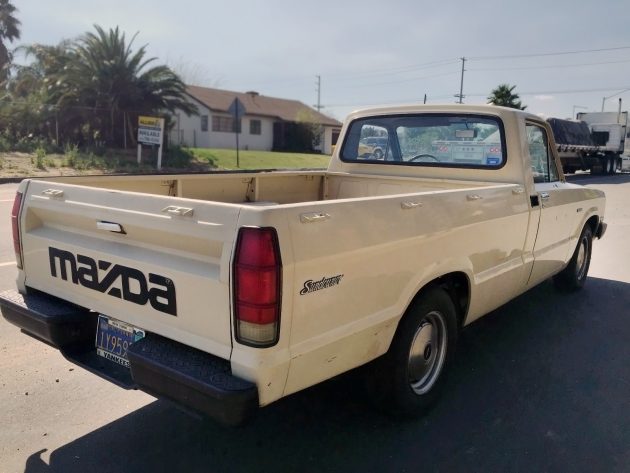 NADA lists the average value of a 1982 Mazda B2000 Sundowner Pickup as being around $3,000 so there's still a little way to go on this auction. I really like this truck and this generation, but I do prefer the older Mazda B-Series and Ford Courier pickups. That's just a personal preference. There are no engine photos, which is always a huge bummer, but they say that it has an "immaculate engine and transmission, no leaks." Still, I always want to see an engine photo, just to know that the seller cares enough to take the time to take one. The engine is a 2.0L inline-four with around 80 hp.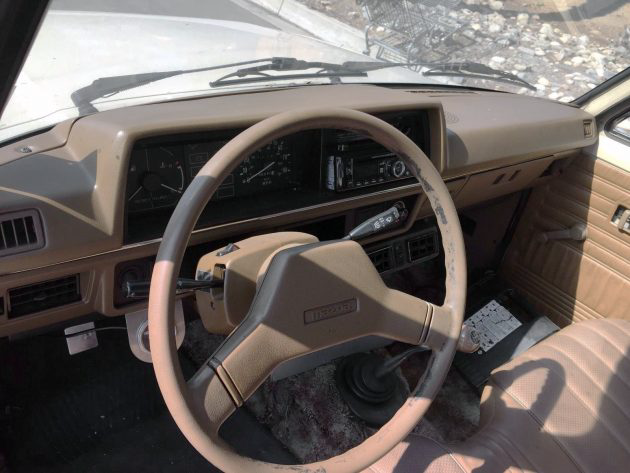 The interior also looks good, from the uncracked seat, to the uncracked door panels, to the uncracked dash. There is some wear on the steering wheel and is that sculptured carpet in there? That would go away in my world but I guess it would deaden some of the road noise. The odometer shows 136,080 miles and is that AC?! There is no mention of that so I'm assuming that it isn't working. Have any of you owned a third-generation Mazda B-Series pickup? Or, a Ford Courier?