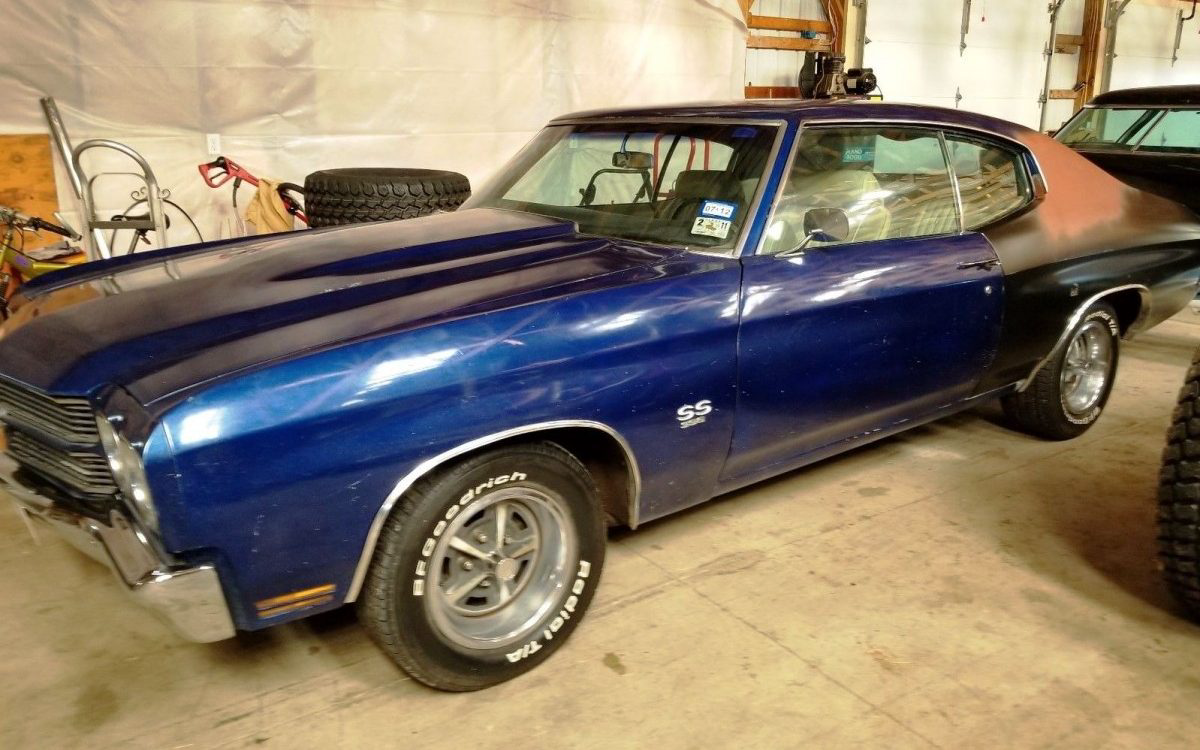 Undercar photos of this 1970 Chevrolet Chevelle SS in Scottsville, New York make you think it might have come from Scottsdale, Arizona, where the dry climate preserves vehicles, adding decades to their lives. Originally a 396 car, this long-time Texas muscle car now features a monster 454 engine "that runs excellent." Offered with No Reserve here on eBay, it has garnered over 39 bids and a market value above $16,000.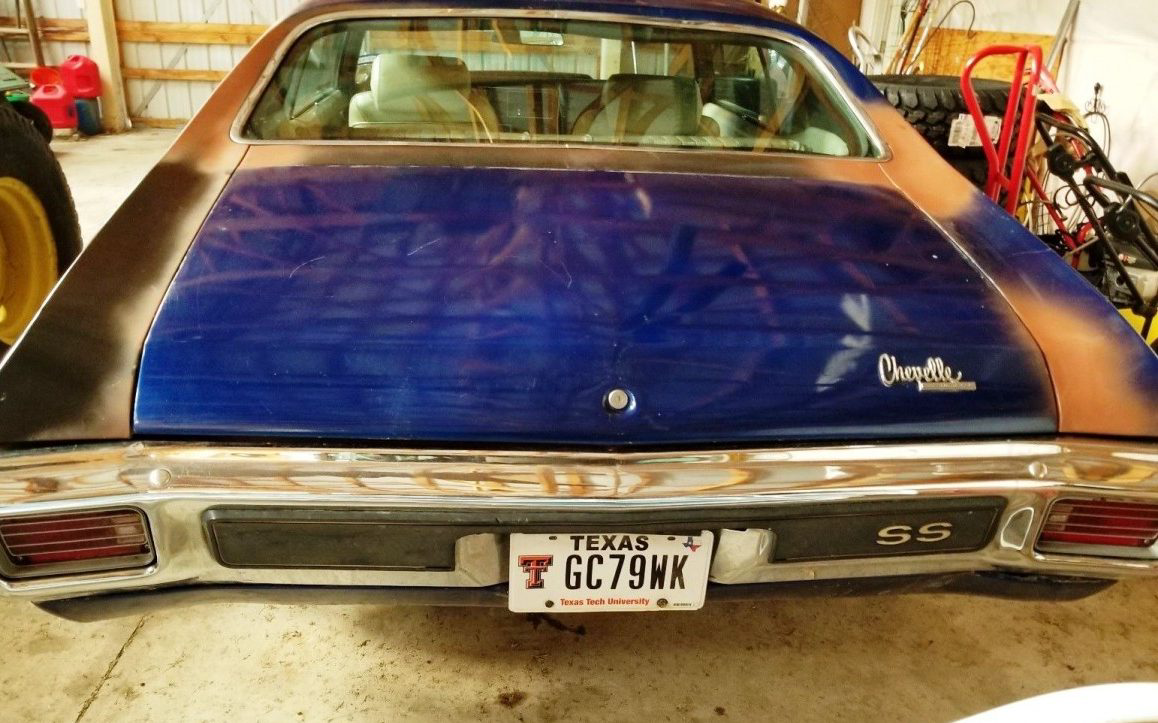 Unfinished at a failed body shop, the Chevelle received a new left quarter panel and trunk pan. After smoothing and paint, this handsome coupe will be parade-ready.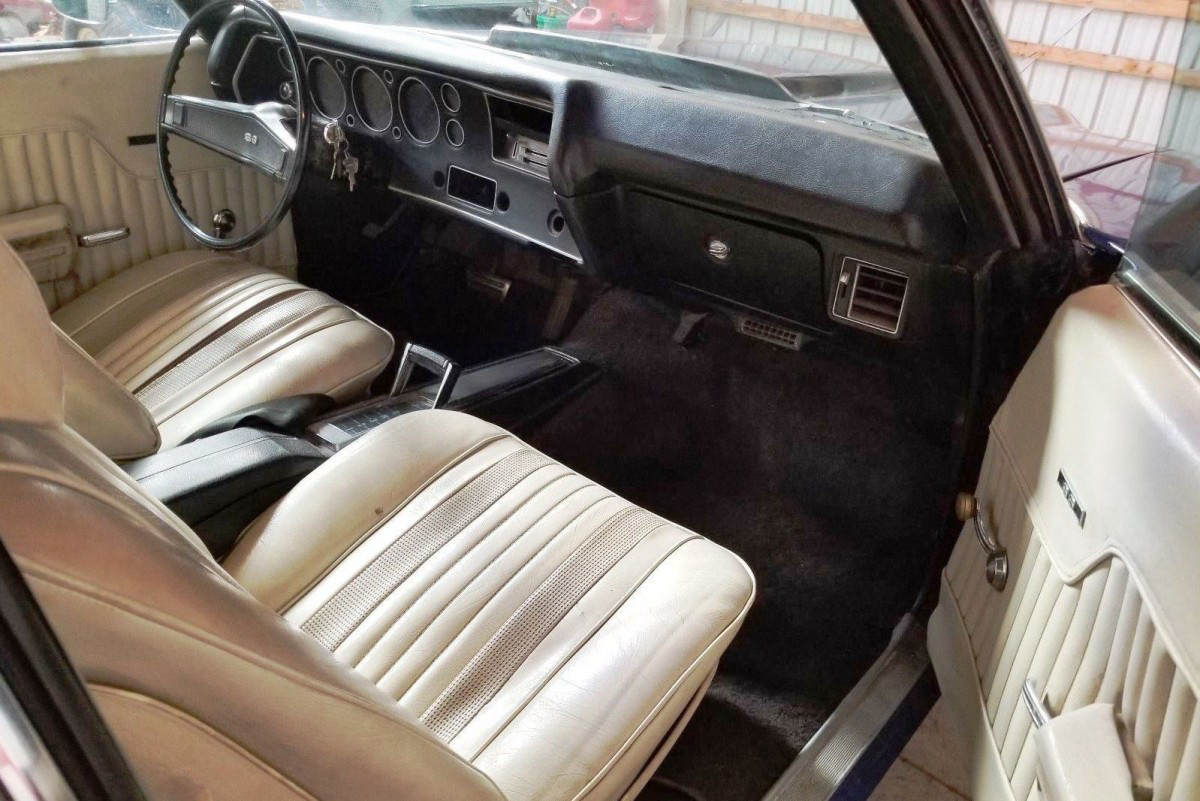 The white interior and factory air-conditioning support the story of time spent in the Lone Star State. The beefy shifter operates the car's original automatic transmission. Power steering and power brakes ease driving operations so you can concentrate on looking good. Though showing some cracks and imperfections, it's quite usable! Not every car needs a rotisserie restoration. Go ahead; drive it to Wal-mart! Enjoy this beauty with pride.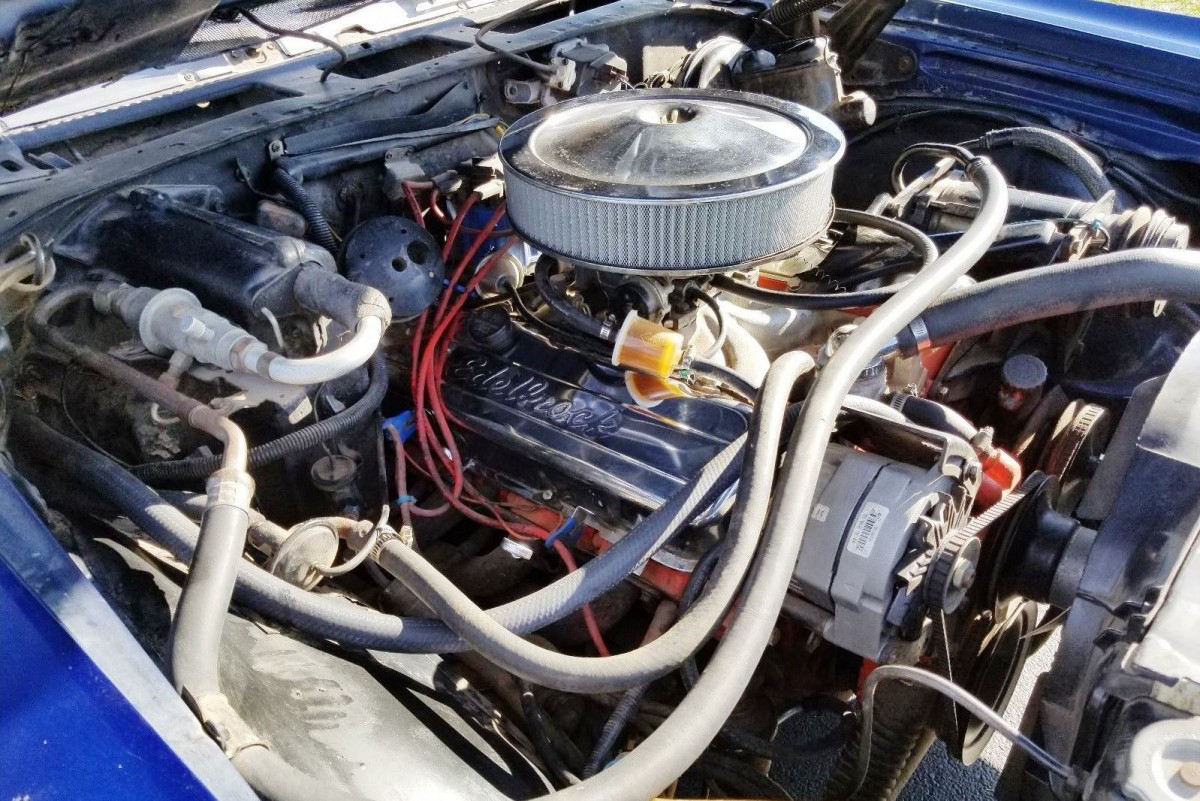 Among 1970 Chevelle engine options, the wicked 450 HP LS6, a solid-lifter 454, steals most of the glory. From 1966 to 1969, however, the 396 was the big dog in Chevy's mid-sized muscle machine, and the seller states that this Chevelle retains its original rear-end, specific to the 350 HP 396. The 396 actually grew to 402 cubic inches in 1970, but retained the "396" moniker for marketing reasons. Buyers must weigh the excellent condition against the non-original motor, but someone looking for a solid driver for cruising and the occasional smoky burnout, the 454 may be just the answer. What's your top bid for this No Reserve SS?