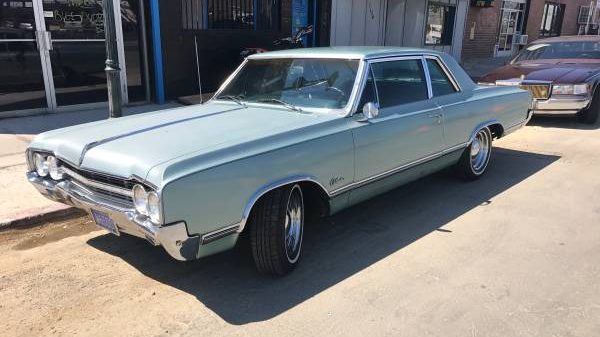 Earlier this month, we featured another 1965 F85 for sale in California. That car is still for sale on eBay, and a reader mentioned that they found it on Craigslist for $5,300. That car is a project, and this F85 pictured here is a very nice, mostly original survivor. This F85 is running, driving, wearing its original paint and in need of very little work. Find it here on craigslist in California with a very reasonable asking price of $8,000 or best offer. By comparison to the last one we featured, this F85 seems like quite a deal! Thanks go to reader Pat L. for sending this one in.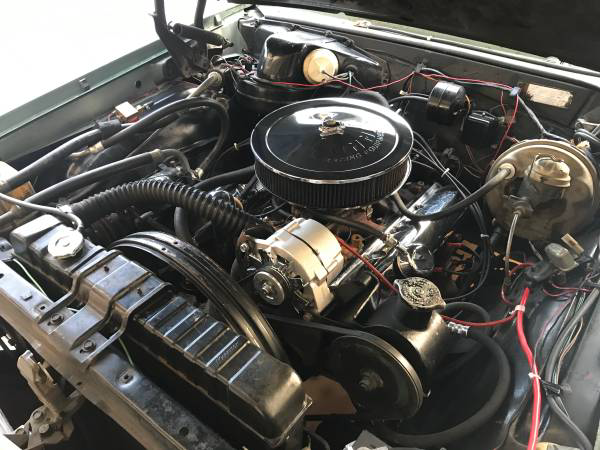 Under the original Laurel Mist painted hood sits a 330 cubic inch Oldsmobile V8. While the red wires loosely draped in various places is a little bit concerning, the engine looks well-kept, and the seller notes that it runs well and is a great driver. If it were me, I would first investigate the aforementioned red wires, and then replace the universal upper radiator hose if a molded one could be had. Other than that, both the engine and engine bay look to be in excellent cosmetic condition! Survivor drivers are great because they're nice enough to take to cruise-ins and local shows, but not so nice that you are afraid to run errands in them.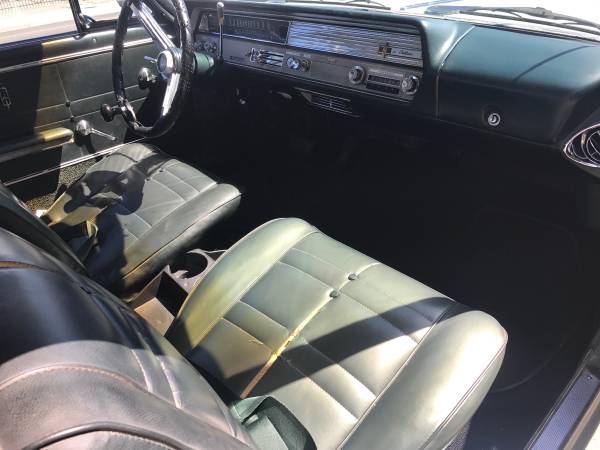 Mid-60s GM interior styling is always great fun, and this Oldsmobile is no exception! The seller states that new black carpet has been installed, but other than that the rest of the interior is in original condition. With the exception of some splitting in the vinyl seats, it looks like the interior could be left alone and enjoyed as is. Repairing the seats would be a big improvement, but if your plan is to drive this car regularly that may not be a big concern. If possible, repairing versus recovering the seats would be preferable because of how original this car is said to be.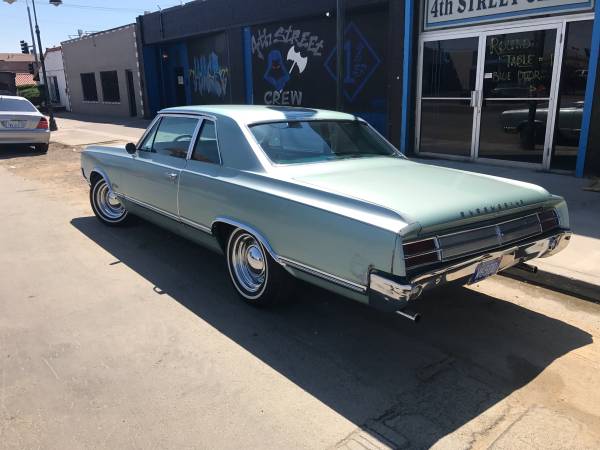 On a nice original car like this, aftermarket wheels are usually frowned upon and I personally tend to prefer the original wheel covers. However, the chrome wheels look really great on this Oldsmobile and accent the chrome bumpers. Even the chrome dual exhaust tips look nice! While the new owner may prefer the original look, it can be easily reverted. I would probably enjoy it like it sits! The seller states that this F85 has new points, a new battery, and new brakes and is ready to roll. Some extra parts are included with the sale, such as the original wheel covers and air cleaner. Would you keep it as it is, or repair and revert it to original?