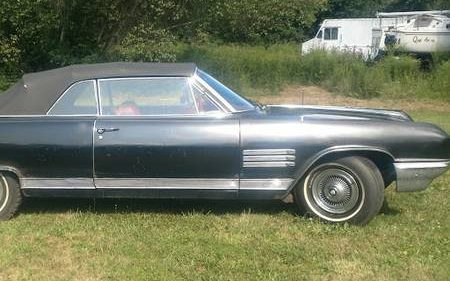 What can I say, I love '60s GM convertibles! Buick Wildcats have always had my attention and I enjoy writing about them. Powerful old American cars are always great fun, but powerful old American cars with a convertible top have always been more fun to me! With the top down, any car instantly becomes a cruiser. Thanks to Peter R. for sending in this sweet, low-mileage 1964 Wildcat! It can be found here on Craigslist in Massachusetts with an asking price of $6,500.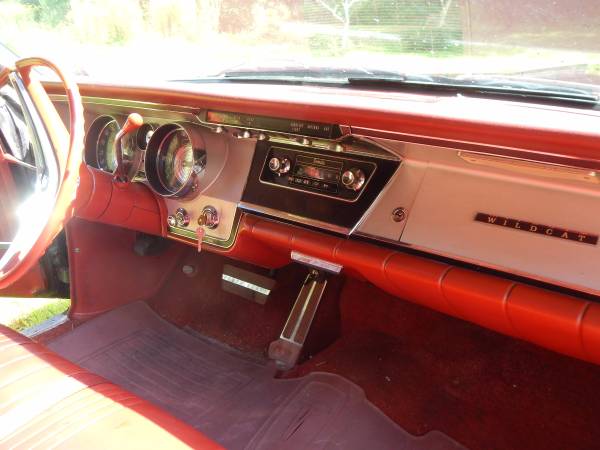 This Wildcat has been well-kept and is now ready for a new home. I know what you're thinking, most northern cars of this vintage tend to be rusty. This Wildcat has reportedly only covered 78,000 miles and has been in storage since 1994. Though the pictures aren't exactly flattering, it is pretty clear that this car has been maintained. Though the side moldings could be hiding something, based on the minimal interior wear I would hazard a guess that this car has never seen abuse. Though the above picture shows the excellent condition of the dash and steering wheel, it only shows a small part of the seat. What can be seen looks nice, but more pictures would be required prior to a trip to Massachusetts! Based on other photos in the ad, the interior is likely in excellent condition all the way around.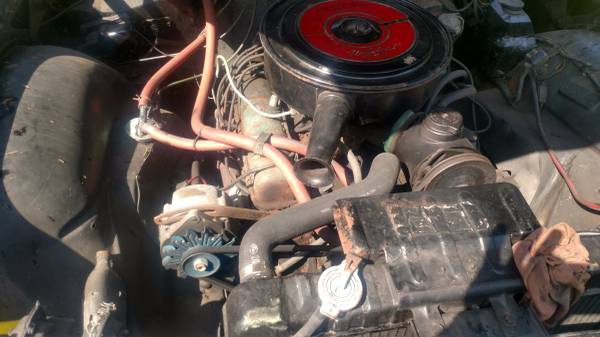 Based on what little can be seen in this picture coupled with my knowledge of available engines for 1964 Wildcats this is likely a 401 cubic inch Buick V8, which would have been standard in 1964. If it is indeed a 401, it was rated at 325 horsepower when new and would've moved a car this size quite well. A 425 cubic inch Buick V8 was also an option in 1964, but this engine does not appear to be it. Equipped with power steering, and an automatic transmission, this Wildcat is running and has had its fluids changed since it was removed from storage.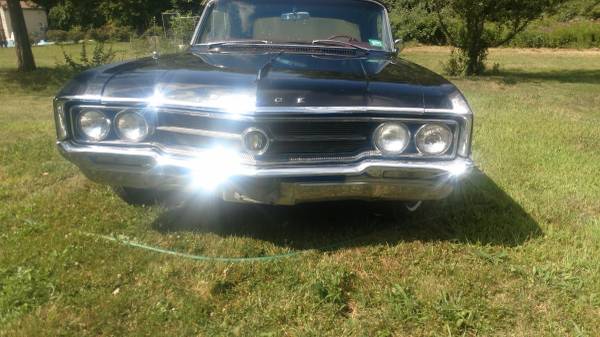 Based on the way the ad is written (especially the cryptic phone number at the bottom of the ad), it sounds like the seller is older and very possibly the original owner of this car. All of the original manuals are included with the car, which is always good to hear because those things always seem to walk off! If this car is as nice as it is said to be, $6,500 could be a great price for a nice classic cruiser. Wildcats (and Centurions) are currently still very affordable and would be a great way for someone to get into the hobby.