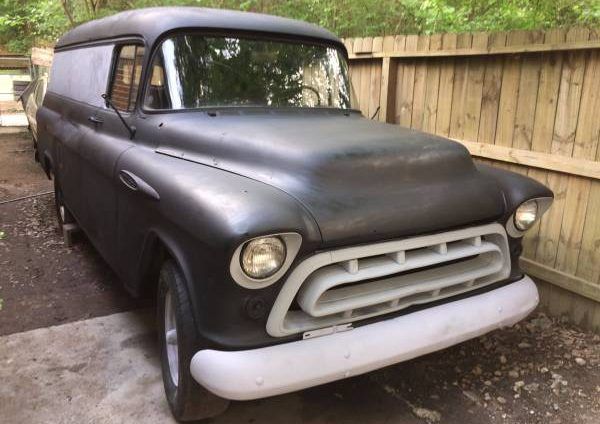 How fun would this be to advertise your business with? Nothing more classic than a 1957 Chevrolet! This panel truck has apparently spent most of its life in Texas including its current residence in the town of Spring.  For sale here on craigslist with an asking price of $7,000.  This truck would be a fun parts hauler or billboard.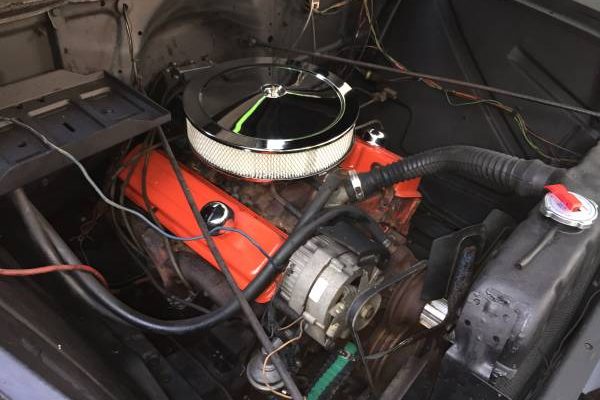 At first glance, the engine looks good.  Your eye is immediately drawn to the shiny air cleaner and painted valve covers.  If you look closer, you see a new alternator, decent hoses, etc.  The seller says it was running about a year ago.  I would bet it wouldn't take much to get this truck going again.  There are some vehicles that just look "honest" and this looks like one of them to me.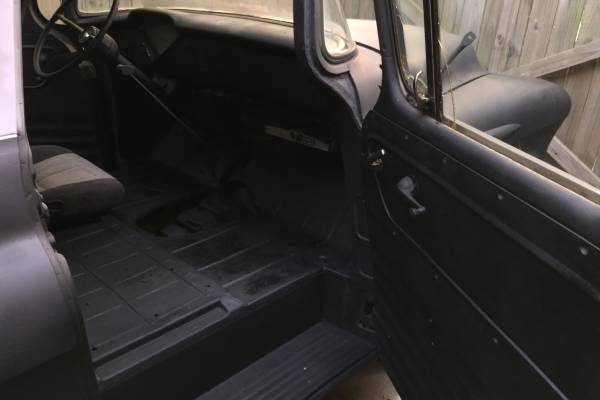 The interior is certainly spartan but clean.  It wouldn't be a problem to drive it as-is while you work on small projects on the weekends.  I've always liked the looks of the '57 Chevys.  While this one has a white grill, bumper and headlight trim, it kind of fits with the flat black paint.  If this were going to be my project, I would go with a classic color and maybe leave the front end bits white then ad some thick white wall tires to tie it in together.  How about you?