There's nothing overly special about a 1969 Mustang with a six, but a convertible without rust would have potential. If you only look at the first 20 or so pictures for this one here on eBay, the ones before you go to the detailed description, you see what appears to be a nice, rust free convertible. Many, or perhaps most selling cars on eBay would only show the first 2 dozen pictures. Bidders would see only a nice car in those pictures. I wonder if the folks that are bidding have looked at all the pictures? This convertible is why you should never buy a car on eBay or anywhere else without a careful inspection.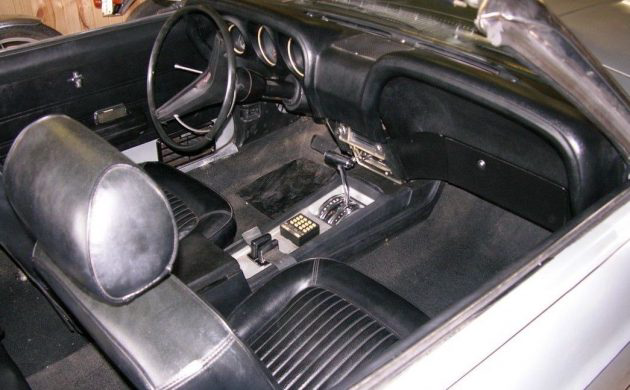 The interior looks well used, but usable, right? Do you see any problems here?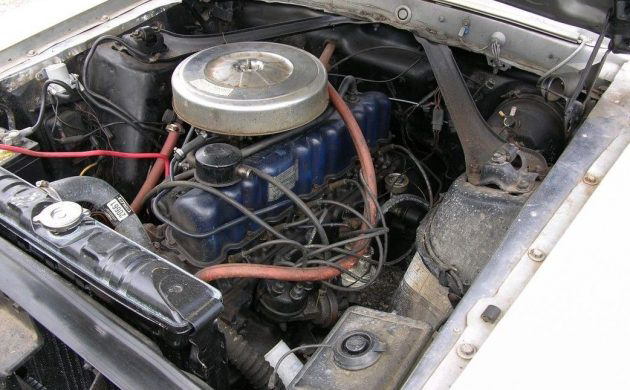 It's just a six and there are red hoses, but it looks alright under the hood, right? It hasn't been detailed, but there's fresh paint on the firewall. A good cleaning and it wouldn't look bad at all.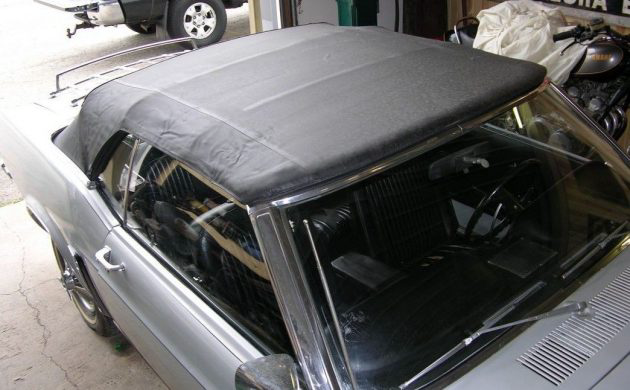 The top looks new and the installation wasn't the best, but it gets the job done. A little work and you could probably get it looking better.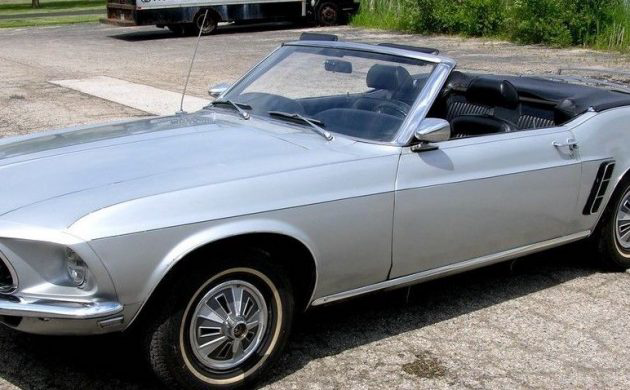 Ain't she a beauty! It's been repainted from blue to silver, but it only shows a little in the door jambs. Wouldn't this look nice sitting in your driveway? Perhaps some people are already thinking of adding more muscle under the hood!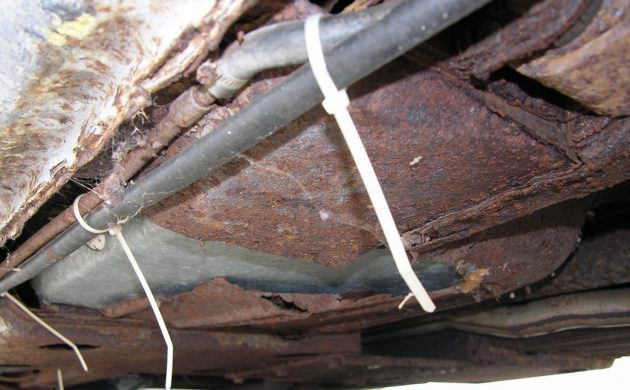 Here's the sad truth. Did they really just drop in a piece of galvanized steel and not even cut out the rusted floor? Are those really pop rivets holding it in place? That really is the fuel hose held in with zip ties! There is so much structure rusted away that when this hits the next big bump, this lump of rust might just fold. Look at the rest of the pictures and see if you think this is even safe to drive on a smooth road. The seller provided pictures of the truth, but they are not prominently displayed. Pictures of the underside were not included with the first 24 pictures displayed in the ad. Do you think people bidding on this Mustang have looked at all the pictures and realize how bad it is? Do you see a problem with selling this car and representing it as drivable? Someone may get a really sad surprise when they unload their car, but it won't be the first time it's happened of course.
Have something to sell? List it here on Barn Finds!