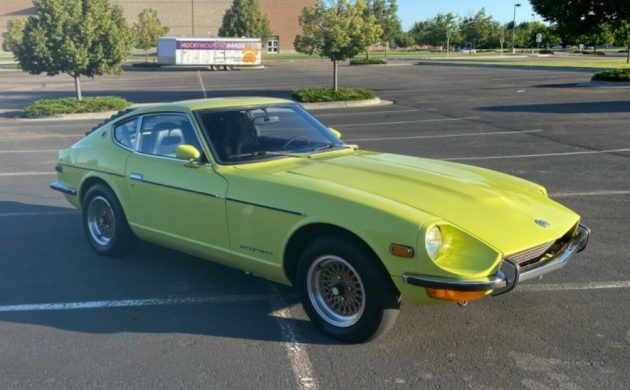 It's always interesting how we will see no examples of a particular breed of classic car for an extended period, and then a few will appear on our desks here at Barn Finds in quick succession. That has been the case with the Datsun Z-cars. There have been a few examples that have popped out of the woodwork in recent weeks. This 1972 240Z is one of those cars, and it does appear to be in excellent condition. It has a couple of small blemishes that will need to be addressed at some point, but it is a Japanese classic that is ready to be driven and enjoyed. The Datsun is located in Meridian, Idaho, and has been listed for sale here on eBay. Bidding has reached $17,100, and the reserve has been met.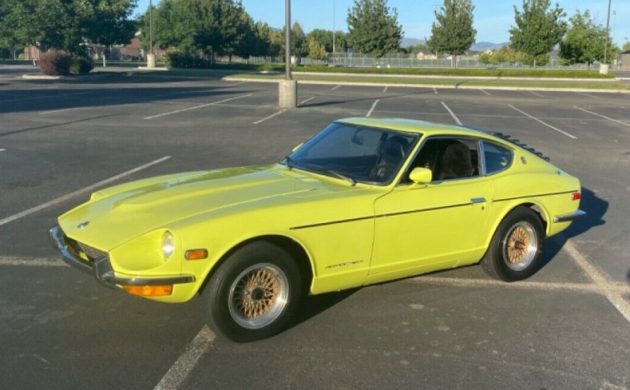 Throughout its model run, Datsun offered the 240Z in a range of 13 different colors. This one is finished in Lime and generally presents very well. The paint is holding a beautiful shine, while the panels look to be as straight as an arrow. There are no apparent signs of any prior accident damage, while the external trim and chrome appear to be in excellent condition. The owner does note a couple of small marks on the vehicle, with the worst of these being on the rear wheel arch lip on the driver's side. Even this is relatively small, and a reputable body shop should have no problems addressing it and matching the existing paint color. The greatest enemy of the 240Z has always been rust. This does have the potential to have a devastating impact on a 240Z. It can eat rockers, floors, window frames, and the area under the rear hatch seals pretty quickly. There are no signs of any of those issues with this Datsun, which is a reassuring sign. The wheels aren't original, but I don't mind them. It wasn't uncommon during the 1970s and into the 1980s to see plenty of these little classics wearing some outlandishly wide wheels. By and large, these didn't provide a lot of handling benefit in the dry, and if the tires were wide enough, could make the handling diabolical in the wet. Relatively light overall weight and big tires can lead to aquaplaning, which is never a pleasant experience. A modest increase in width doesn't hurt, and that's what we appear to have with this car.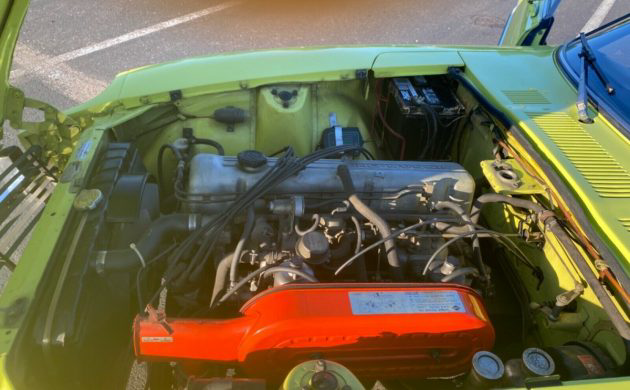 Powering the Datsun is a 2,393cc six-cylinder engine, and its 151hp finds its way to the rear wheels via a 4-speed manual transmission. The 240z's forte isn't outright engine performance, but the fact that it features 4-wheel independent suspension makes it an impressive piece of machinery when the going gets twisting. Tipping the scales at a mere 2,350lbs helps it to be a nimble and agile little beast. The owner states that the odometer is showing 49,000 miles. The suggestion from the listing is that these miles are original, but there are no indications that the owner holds evidence to verify this. What the owner does say is that the 240Z drives incredibly well, and if the presentation under the hood is any indication, then I find this claim easy to believe.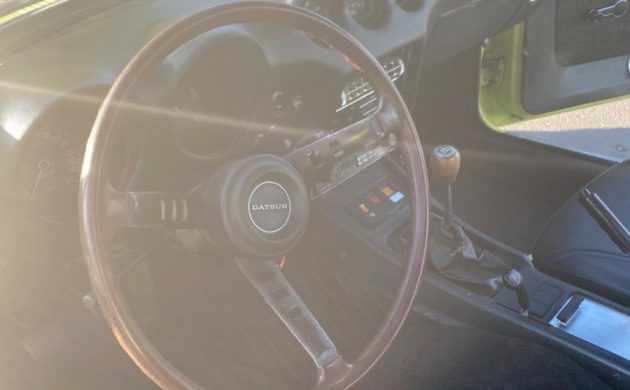 Opening the doors and taking a look around inside the 240Z reveals an interior that appears to be quite tidy. The owner identifies a problem with the cover on the driver's seat. This problem has been hidden under a sheepskin cover. This could be left as it is, but with replacement covers in the right material available for approximately $220 a pair, this is not an expensive issue to address. Similarly, the dash cap has cracked, which is one of the more common interior flaws with a 240Z. It would be possible to repair this with a product like Polyvance, but I would question whether this would be worth the time and effort. The cap would need to be removed if the job is to be done correctly. When a replacement cover can be sourced for under $120, you have to wonder why you would bother. Apart from those couple of flaws, the interior appears to be very nice. The original radio has been removed, and an aftermarket radio/cassette player has been installed in its place.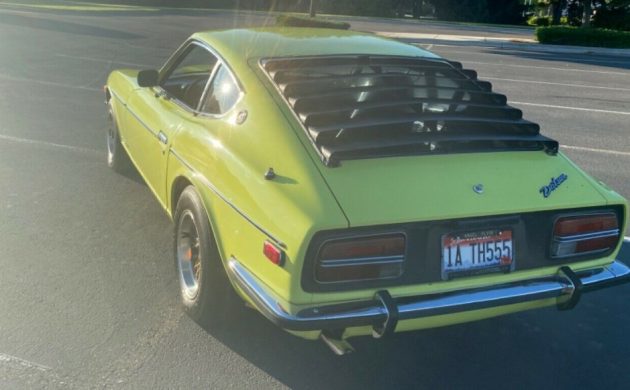 This 1972 Datsun 240Z is a neat and tidy survivor. It is ready to be driven and enjoyed immediately, and would potentially be a rewarding little car to own. Its needs are minimal, and these could be addressed during the upcoming colder months. I have to admit that I'm a bit surprised by the bidding on this classic because it hasn't been as strong as I would typically expect to see. Under normal circumstances, I would expect this vehicle to sell for around the $25,000 mark, although the potential is there for this price to be slightly higher. The fact that the bidding is under $20,000 and the reserve has been met makes this an interesting proposition. If it doesn't rise much higher, then there is the real possibility that someone might be about to score themselves what would appear to be a great car at a very competitive price. That can never be a bad thing.