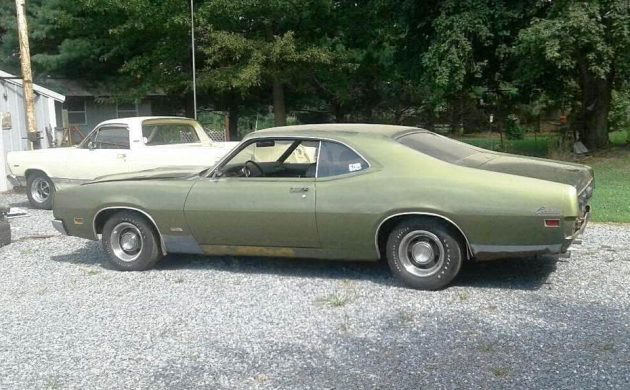 Nearly every cool Ford has a Mercury counterpart, usually with fewer sold, more original options, and a higher chance of having the only one at a given event. This 1970 Mercury Cyclone in St. Charles, Missouri features the 429 SCJ (Super Cobra-Jet) 429 cid (7.0L) V8 with factory Drag Pak, four-speed manual transmission, and 4.30:1 gears. Despite its running and driving condition, relatively straight appearance, being "98% original," and wearing all the factory goodies needed for quarter-mile action, this Cyclone can thank "the Mercury curse" (lack of popularity compared to Ford) for capping the asking price at $20,000. Thanks to reader Pat L. for spotting this green machine here on craigslist.org and to automobile-catalog.com for some details.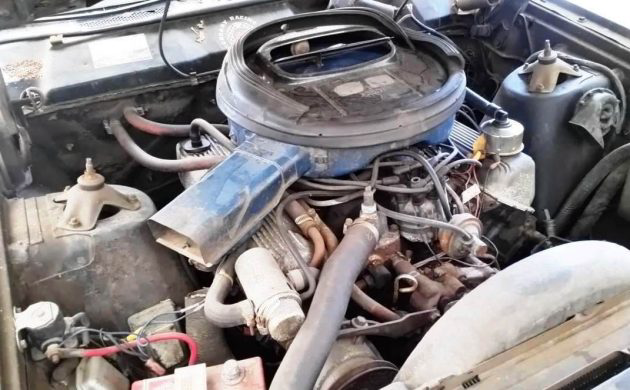 If you think this "boat" is too big to be fast, consider that it weighs 3918 lb. or about 100 lb more than a 2019 Mustang 5.0. Featuring the hottest setup available in 1970, this Mercury goes beyond the healthy CJ (Cobra-Jet) to the SCJ (Super Cobra-Jet) package. The SCJ could only be paired with 3.90 or 4.30 gears and received upgrades like a four-bolt main, forged pistons, and more. Rated on paper at 375 HP, dyno tests have yielded almost 500 HP. Check out hemmings.com for more details.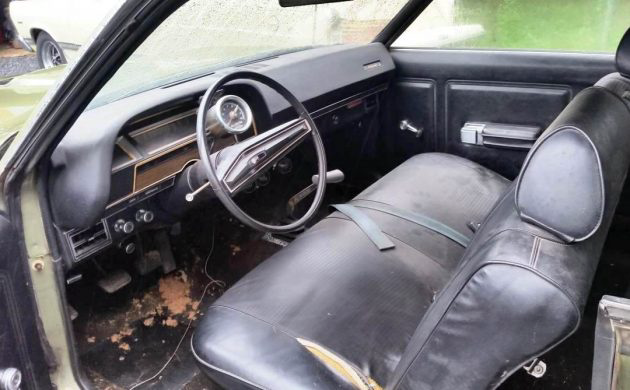 Generally a Mercury depicts a step up in trim from its Ford counterpart. In this case, acres of black plastic and vinyl keep things "all business" inside.The Hurst T-handle and giant tachometer suggest more time spent frying tires than driving relatives to the Fish Fry.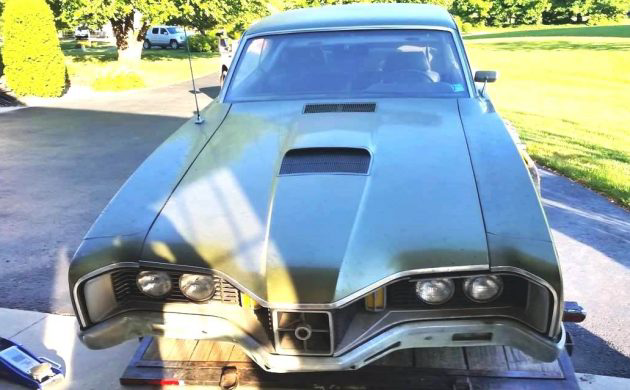 The functional ram-air setup only graced the SCJ, so there's no hiding this Cyclone's sporting intentions from anyone with a sharp eye. The grille design tends to polarize enthusiasts. Like a real cyclone, it seems aerodynamically unfriendly, with a side-order of "call me ugly again; I dare you." Note how the gun-sight center flows into the raised hood section. Personally I'd prefer the optional concealed headlamps. What price would suck you into buying this Cyclone?
Have something to sell? List it here on Barn Finds!