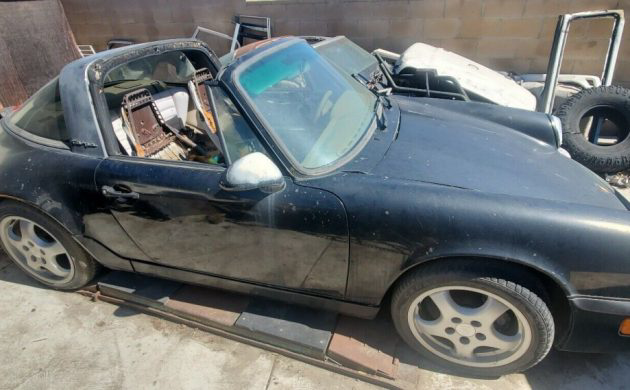 Despite their immense collectability, the air-cooled Porsche 911 also spent a few years prior to the 993 chassis as simply a tired sports car that some second and third owners likely found too costly to maintain. The story isn't clear on what led this 1992 Porsche 911 Targa Carrera 2 to sit outside with its targa roof panel removed, leaving the interior to be completely trashed by the elements. The seller indicates it hasn't been driven in ten years and that he purchased it exactly as you see it here on eBay, where bidding is over $20,000 with no reserve.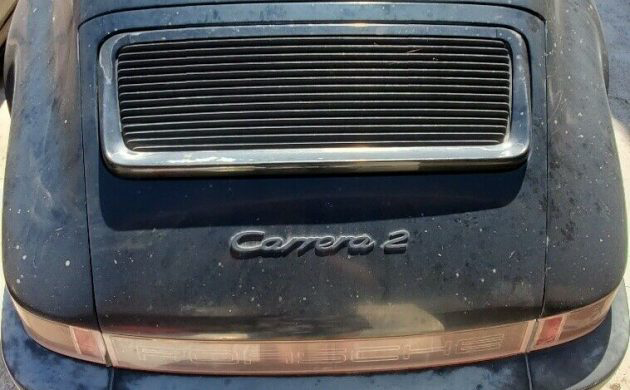 That's a pretty great way to protect your money: buy car, do nothing except neglect said car, and then haul in a cool $20K ten years later. This is assuming, of course, he bought it for less, which seems entirely plausible given 964s were once the red-headed step child of the 911 family, especially when found in targa or convertible form. The 964 has been rising fast, as older air-cooled models become increasingly hard to buy cheaply, and the 993 seemingly never lost a dime of value, even when it was just a gently used car. This 911 is, admittedly, a solid choice for a project, owing to not being an all-wheel drive model.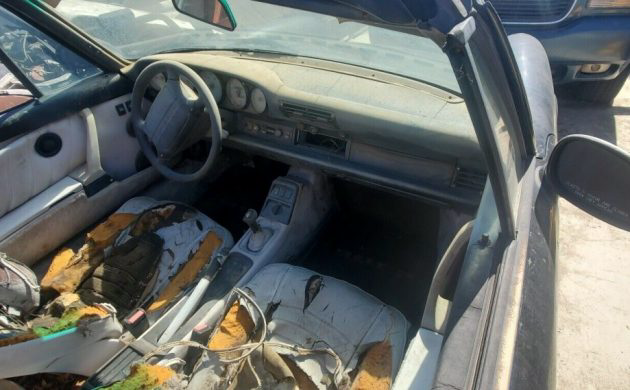 And, of course, not being rusty, which it doesn't seem to be. The 911 is located in San Bernardino County, California, which has likely provided some shelter from becoming totally rotten inside. Yes, the upholstery is destroyed – no surprise there – but amazingly, the dash isn't cracked, and even with the exposure to rain and other elements, I doubt the floors are trashed. The upholstery and carpets will have to be ripped out and replaced, along with the door panels, shifter boot, and likely the center console as well. This will be far from cheap to correct, but is far simpler than trying to correct rotten bodywork.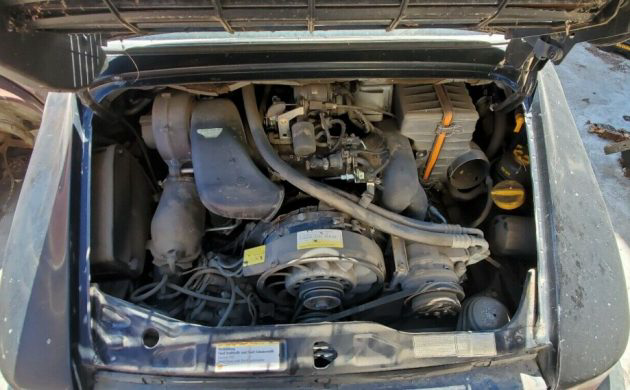 The 3.6L flat-six is still under the engine lid, but it may have to come out when the next owner takes possession. The seller notes that it was burning oil ten years ago when it came into his possession, and clearly he's not addressed this fault in that time, so whatever issues it had then have likely only gotten worse. What catches my eye is the original, un-faded paint inside the engine bay – look over on the left hand side. How pretty this 911 must have been before entering this unusual situation where it was not only left outside, but left with its top removed and the windows down. What do you make of this $20,000 abandoned 911 Targa?