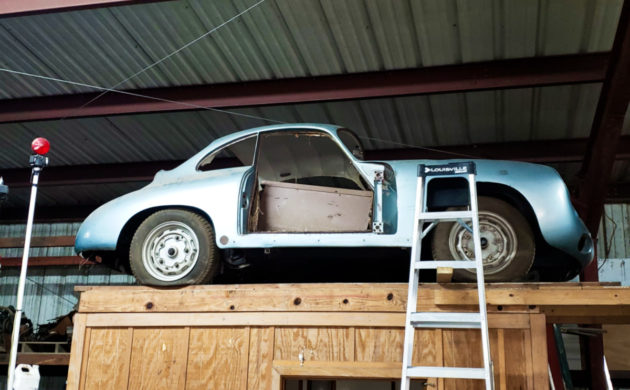 Now, this is a top-shelf barn find! Literally, it was being stored on the top of a shelf when reader Jack C first saw it. At the time, it was in pieces and in need of a fresh coat of paint. The behind it is almost as interesting as the find itself! We will talk about that in a moment, but first, we want to thank Jack for sharing his find with us. If you have an interesting barn find story, please share it with us! You can send your stories and sightings to us via email here.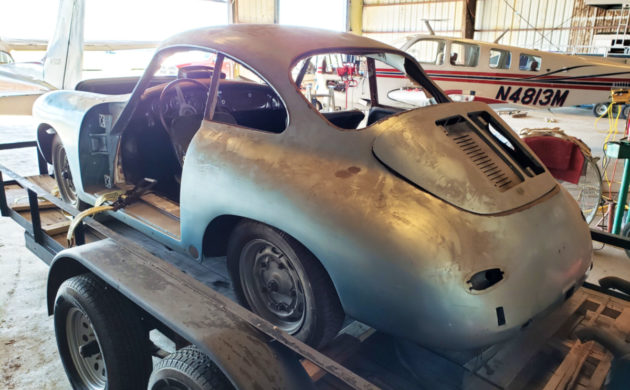 Jack wasn't actually out hunting for a find, this one found him instead. He had hired a contractor to build him a new dock. While talking to his contractor, Jack discovered that he was a bit of a gearhead as well. Once Jack shared with him that he owns two 1978 Porsche 911s, he told Jack about his 1963 Porsche 356B. He had purchased the car from its first owner in 1964. After driving it until 1980, he decided it was time to freshen it up a bit. So, he disassembled the car, but life got in the way.
Since he had other things going on his barn that needed the space, the Porsche found its way onto the top of a make-shift office and that's where it stayed until Jack made him an offer. Getting it down had to have been a fun task, but they were able to do it without damaging it. Since it had been with him since '64, the title was still the old 4″x4″ square title! Hopefully, the DMV let Jack keep that, as it's an important piece of the car's history.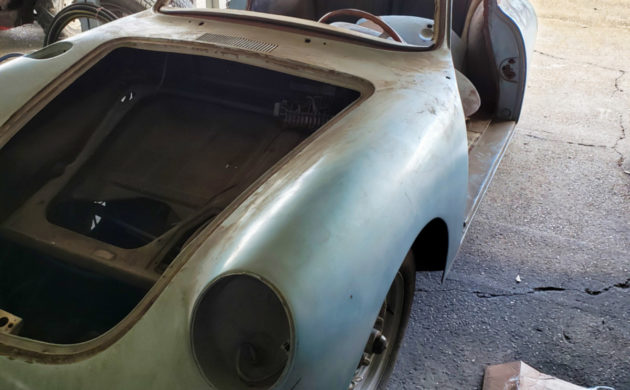 Once getting it home, Jack went over the entire car and couldn't find any rust damage. He also discovered that it is a number matching car. And while the condition and originality are pretty amazing, what really blew Jack away was that a Porsche 356 had been hiding in their town of just 3k people for 40 years and he had never heard about it. Since it was already taken apart, he decided to go ahead and have it repainted. It's currently at the paint shop being prepped! Hopefully, it will be done soon so he can get it back together on the road.
If you've ever come across a barn, garage, or shed find, we would love to see it! Be sure to send the photos (or video) and story to
mail@barnfinds.com
so we can share it!