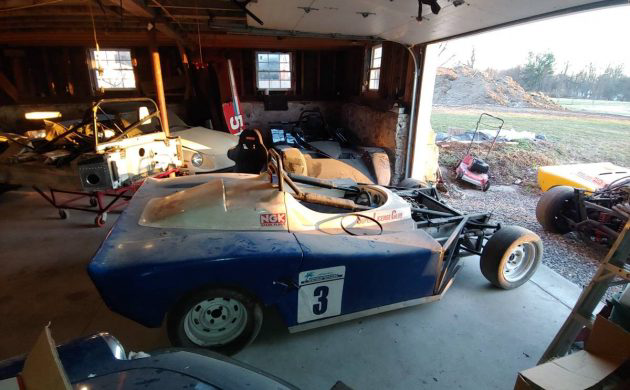 This seller has a total of three Renault spec racers to choose from, all hiding out in what looks like a fairly idyllic shop setting north of Boston. The listing provides photos of vintage spec race cars in differing grades of completion, from one that looks ready to roll, another that is intact but tired, and a third that is just a naked frame at the moment (but it looks like the bodywork is included). These were a big deal when introduced, as Renault partnered directly with the SCCA to provide an affordable, turnkey race car for track day enthusiasts. Find the trio here on craigslist, with the best car listed for $7,899.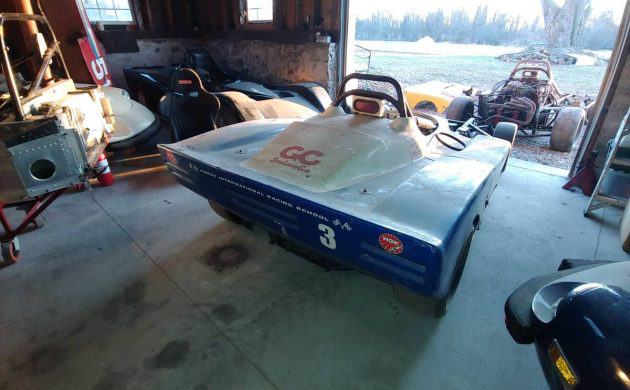 The idea of a spec racer package has long found favor with enthusiasts who have enough cash to go racing on the weekends, but have to rely on their own ingenuity to build a proper track car. An article from the early 1980s cites the rising cost of racing, so it's clearly been a problem for some time – at least at that point, however, manufacturers like Renault were still willing to provide a turnkey car, complete with engine and transmission, to the would-be racer for $10,000. Try doing that today; you can't. Still, using an inflation calculator, it shows us that the Renault would cost $25,000 to buy in 2021, which is still a decent chunk of change for someone whose professional calling isn't becoming the next Niki Lauda.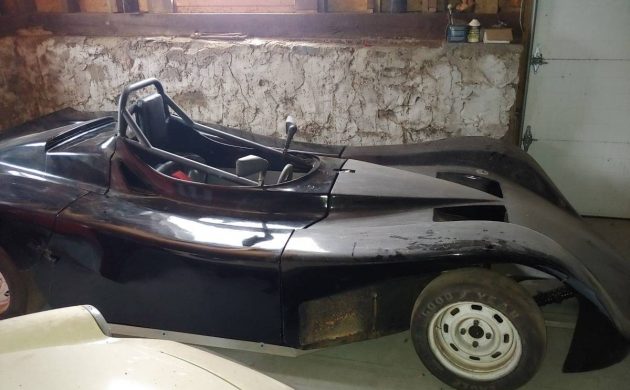 This is the most complete of the three cars offered, and the one with the $7,899 asking price. The white car above, which looks pretty complete to me, is likely what the price of $6,745 is in reference to at the top of the listing. The white car also has emblems on the sides and the back indicating its driver trained at the Hawaii International Racing School, which is yet another reminder I should have become a stock broker and/or lawyer, instead of pushing words for a living. Anyway, no word on the actual racing history of these spec racers, but given the proximity Haverhill, Mass. has to both Lime Rock and NHIS, I'm sure someone enjoyed these turnkey track cars on New England's best road courses.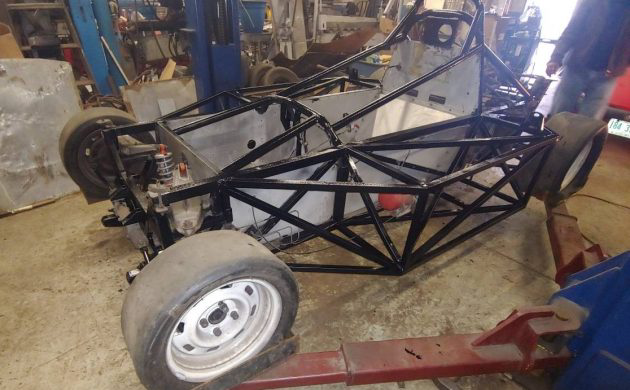 This, I'm guessing, is the neediest of the three, and while there is some loose bodywork included in the photos, it looks like it belongs to the $6,745 car. Regardless, the seller doesn't include any pricing for this one, or what its status is in terms of running gear. The listing mentions there's an extra Renault engine and some parts included, which seems to suggest these never lost their Renault-sourced running gear, amounting to a 1.7L inline four making 85 b.h.p. and 108 lb-ft of torque in a car that weighed 1,300 lbs. with driver and fuel. Your opinions of what sufficient horsepower looks like notwithstanding, I would love to participate in a spec racing series someday, but make mine an ACR-equipped Dodge Neon.