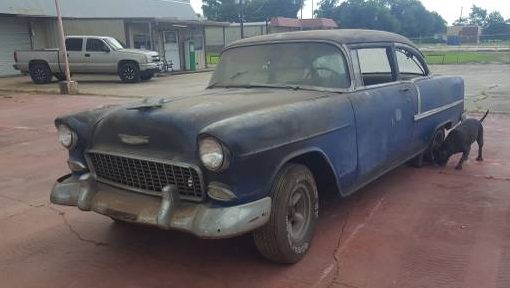 They are still out there folks!  Said to be a "true barn find" that has been parked since the '80's, this 1955 Chevrolet Bel Air is a true diamond in the rough.  Although a less desirable two door post model, this is still a great candidate for a project (and the seller knows it).  Offered here on craigslist in Orange, Texas for $13,500, this car appears to be a solid survivor.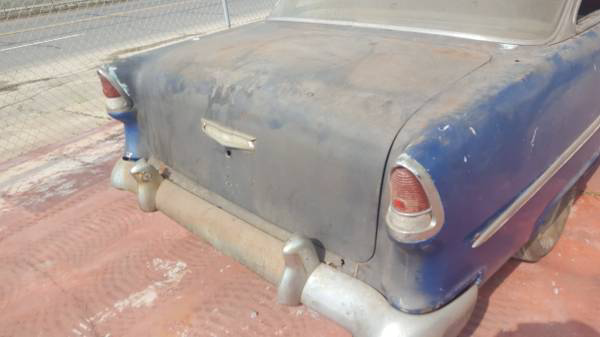 All mid 1950's American cars have been exploding in popularity the last few years, but tri-five Chevys remain one of the most popular.  Great styling, huge availability of aftermarket and restoration parts combined with increasing rarity have caused these cars to be excellent candidates for restoration.  Buyers and sellers who come across solid examples of any 1955 through 1957 Chevy know that they are valuable in almost any condition.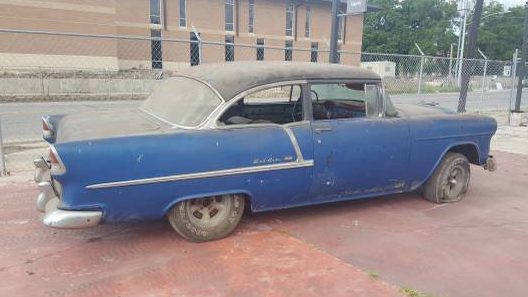 The biggest drawback to this particular car is the lack of motor and transmission.  While that means it's not going to be an easy project, it does leave a blank slate for the drivetrain of your choice.  You could drop in a crate 350/350 combo or an LS motor.  Heck, why not a 572?  What would you choose?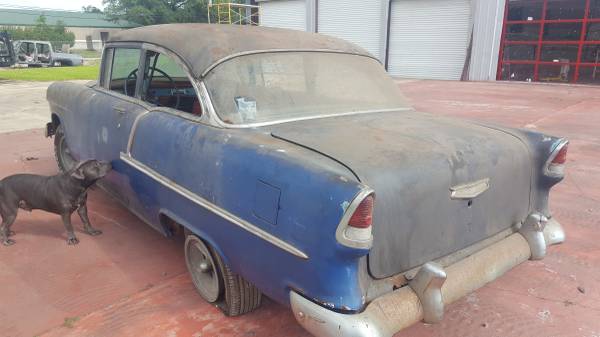 While there's not a lot of details on the history or condition of this car, the pictures certainly look promising.  The "mag" style 5-spoke wheels and missing engine/transmission leads to thoughts of a drag racing or hot rod history, but the seller doesn't mention anything along those lines.  The grill and trim appear mostly there and in good condition.  Both bumpers look like they haven't been dented in any accidents.  Judging by the paint chipping on both rear quarter panels, this car may have been re-painted in the current monochromatic blue.
Can't you just see this car built as a period correct gasser or resto-mod?  How would you build it?