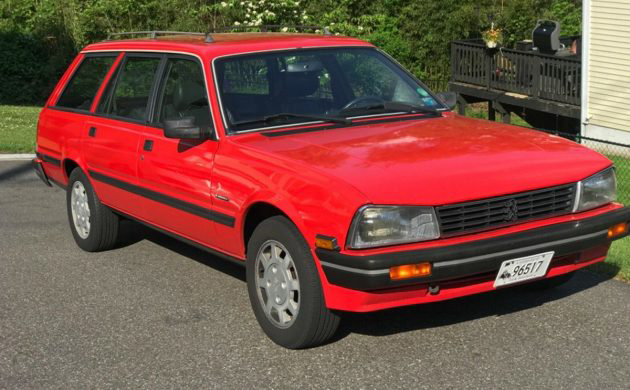 Seeing a French car on the road anywhere in the US is a pretty rare thing these days, and it has been for probably two decades or more. When that French car is a wagon, not to mention being an eye-popping wagon in bright red, and when it has a turbo? That's even rarer. This 1988 Peugeot 505 Turbo S wagon can be found here on eBay in Derby, Connecticut, and the current bid price is just over $3,500 but the reserve isn't met yet.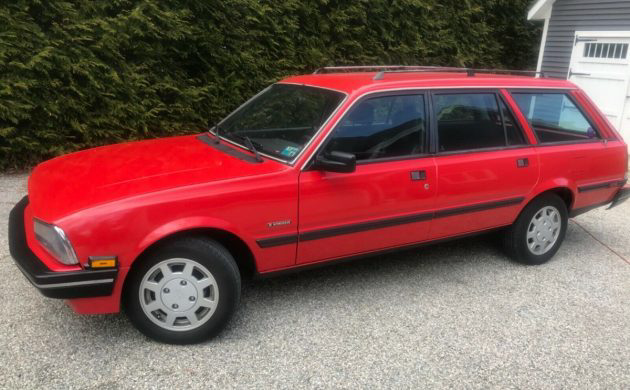 Peugeot introduced the 505 series to the United States in 1980 and it lasted for a dozen years, with the company finally saying good-bye here in 1991. That's 29 years ago for those of you who are trying to think of the last time you saw a Peugeot on the streets. The turbo estate, or wagon, was reportedly exclusive to North America. I can't remember the last time I've seen a Peugeot 505 in person and I'm not sure if I've ever seen a wagon in person. The seller mentions that this one has been repainted in its original color in the early-2000s.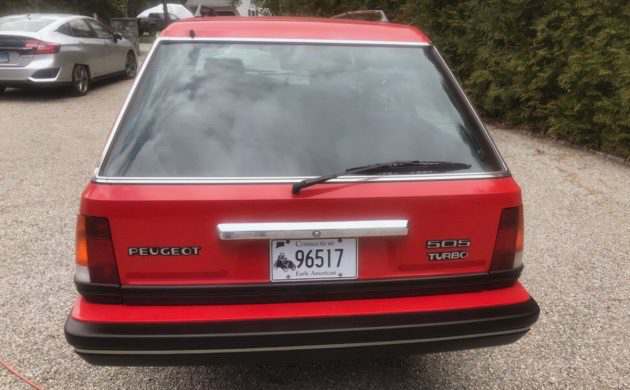 If you want to stand out from a sea of vintage Volvo wagons at the next gathering with your fellow professors, this Peugeot 505 Turbo S wagon is absolutely the only choice. Peugeot offered a staggering dozen trim levels above the base level and this Turbo S is at the top of the list. In case you were wondering if there would be enough room to haul things when you're haulin'… things, the rear cargo area is spacious and clean. There are a few dings on the body and it isn't perfect but overall this looks like a nice ride and is rust-free.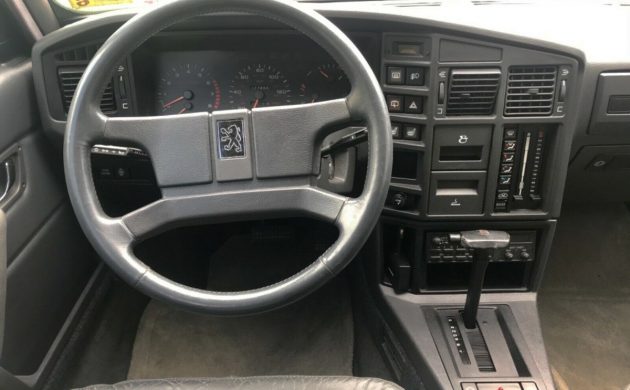 Admit it, a few of you were hoping to see a 5-speed manual here. So was I. I don't believe that a 5-speed manual transmission was available with the turbo wagon/estate/brake, one of you will know for sure, although it would have been available on other wagon models. This should be a ZF 4HP22 4-speed automatic. Peugeot 505 seats are legendary for their comfort and support and these seats look good both front and back.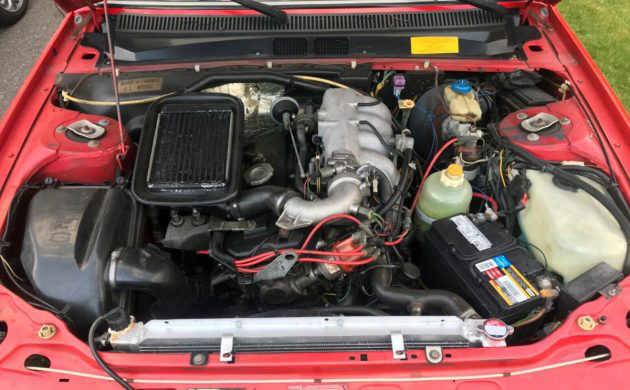 The engine is Peugeot's 2.2L inline-four which was turbocharged with an intercooler and 180 hp, although one source lists the Turbo S wagon as having 150 hp. They just put in a new aluminum radiator and they say that it runs great but has a few drips here and there. The gas gauge, clock, AC, and cruise aren't working so be prepared for some detective work. Still, depending on what their reserve is, this would sure be a crowd-gathering ride.