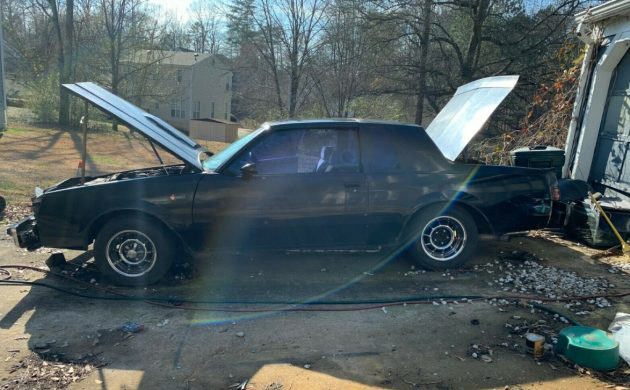 Grand Nationals seem to have a recent resurgence, with many nice examples making their way through the auction circles. Most of these have led pampered existences, having been collectible from the beginning. It is somewhat unusual to find a project car, and here we have one, located in Decatur, Georgia and listed here on eBay in a no reserve auction. At the time of writing, bidding is still a reasonable $3,050 with 5 days remaining.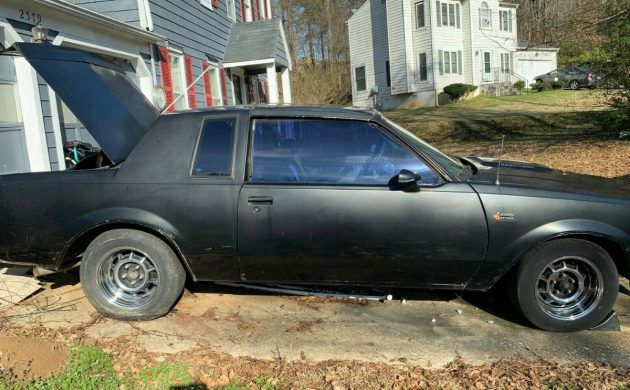 The lower price is attributed to the fact the car does need work as evidenced in the pictures. There are minor dents and scrapes down the side. The front header panel and Grand National specific upholstery require repair or replacement, and there are various mechanical issues. But the good news is the car appears rust free. There are no underneath pictures to actually confirm this, but being a Georgia car the owner might not have determined it necessary. All the Grand National specific equipment appears to be present. There is no mention of the turbo condition, but the other mechanical aliments mentioned could be fairly easily tackled. Brake components should be readily available, fuel pump replacement requires tank removal but this is simple work for most southern cars. The owner claims a bad flywheel or torque converter, but I`m not convinced these could be bad from just sitting. Perhaps the car has an ignition miss which is being misinterpreted as a vibration problem. The seller does not give an indication of the operation of the engine before the fuel pump failure.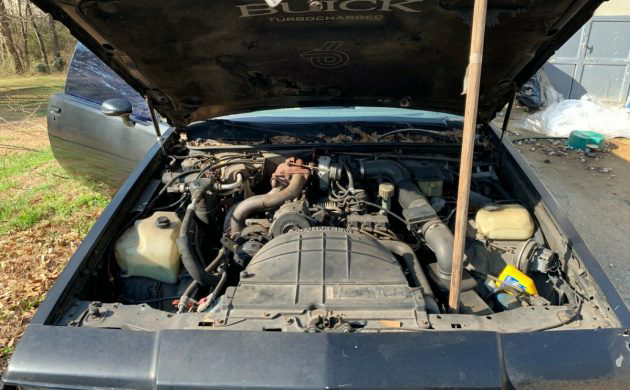 Common parts could still be obtained from a local auto parts store. The aftermarket seems to be picking up for replacement parts of this type of G body. Some rubber components are available and if the T-top rubbers are an indicator a lot of the soft rubber could probably use replacement. The shot of the hood gives the opinion a complete repaint is required.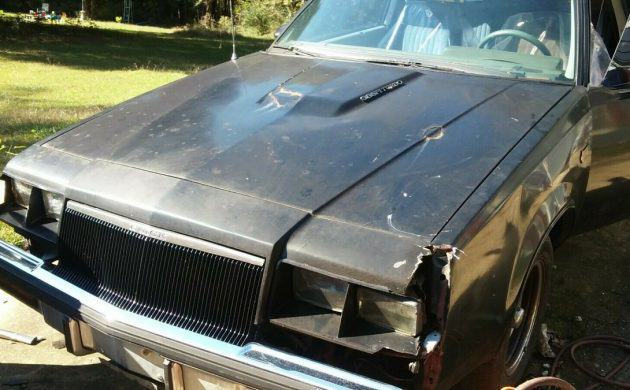 It appears the Georgia heat has taken its toll on the interior, paint and soft rubbers parts and filler panels. The trade-off is the car appears rust free from what we can see. It looks like the car has suffered more storage damage than road damage. The Grand National is an iconic car of the 1980's which has stood the test of time. Collectability has resulted in a high survival rate with plenty of well-preserved examples to be had and enjoyed right away, but at a not so budget price. This example represents a different approach, a very nice starting point at a reasonable price, and with some work, just as much or more enjoyment can be had if the price stays at a reasonable level.