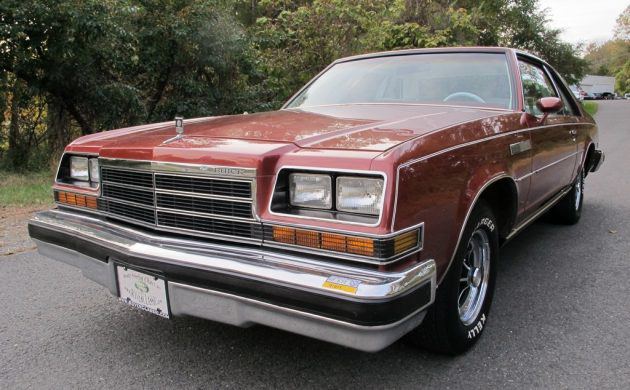 When Buick downsized the Lesabre in 1977, they were available in a Sport Coupe to bring back the feeling of performance which had a 301 cubic inch V-8 standard. For 1978, The Lesabre Sport Coupe, along with the Regal Sport Coupe, was powered by a 231 cubic inch (3.8 liter) turbocharged V-6 instead. Here is a 1978 Buick Lesabre Sport Coupe for sale here on eBay or here on RoverClassic in Cream Ridge, New Jersey.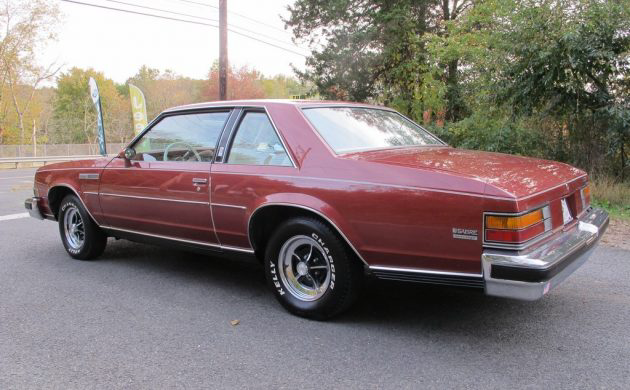 The Lesabre Sport Coupe is from Nebraska with red paint that looks absolutely original with no rust anywhere on the car. Some exterior items that set it apart from the standard Lesabre 2 door coupe were flat black trim on the windows, grille and rocker moldings along with Buick road wheels. Instead of the three hole emblem simulating portholes on the front fenders, it had a distinctive "Turbo 3.8 Litre' badging.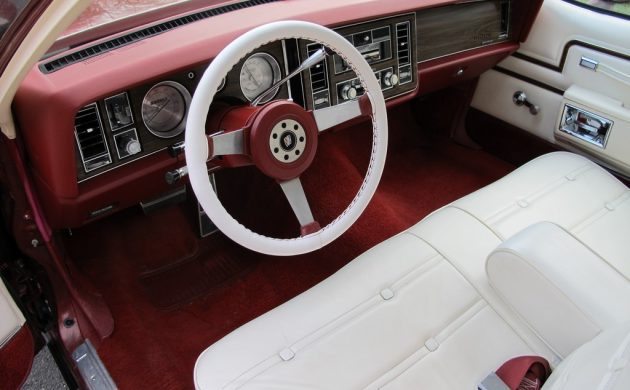 This is one of those interiors that look like no one has ever sat in the car. The Sport Coupe includes the same nicer seat pattern that was found in the Lesabre Custom models, which featured fold-down center armrest on the front bench seat. Although the seller describes them as leather, leather seats were not available in the 1978 Lesabre. These seats are white vinyl but look like someone must have had a cover or sat on a towel everytime they drove the car. Have you ever seen a 41-year-old white vinyl interior this clean? The white leather steering wheel cover is not original but is one of the more tasteful aftermarket ones I've seen.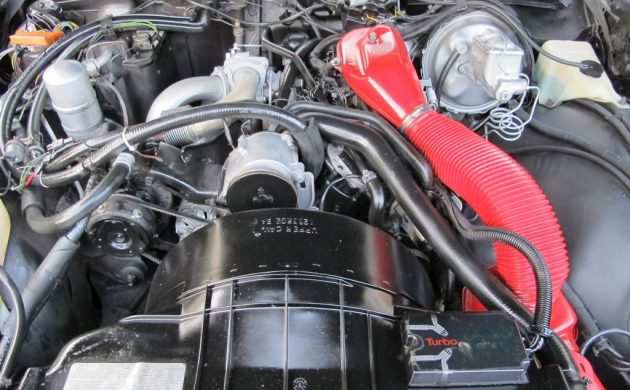 Here is a picture of the 231 cubic inch (3.8 liter) turbocharged V-6 engine. The turbocharged engine was designed to provide additional power on demand. Under normal conditions, the car performed like a regular V-6, but as speed and load increased, the turbocharger cut in to supply additional power. The car has 38,386 miles on the odometer.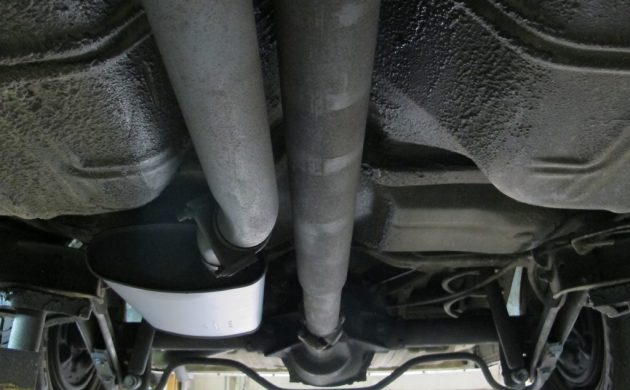 Underneath the car looks just as clean as the rest. The Lesabre Sport Coupe also added a suspension package with front and rear stabilizer bars, firm springs, and shock valving. The sales brochure described the Lesabre Sport Coupe as "a performer with a remarkable affinity for winding roads."
This car has a Buy it Now price of $8,300. Would you like to buy it and take it out on some winding roads anytime you wanted?