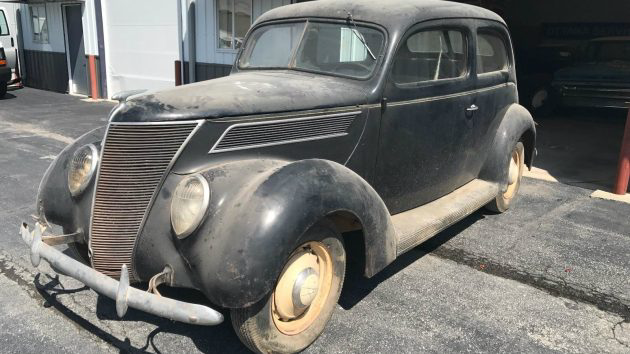 Now this is what real patina looks like! Recently removed from where it's been stored since 1968 (!), this 1937 Ford two-door has only had two owners from new. It's being offered for sale here on eBay and is located in Carlisle, Iowa.  Bidding has met the reserve and is up to $6,900 so far as I write.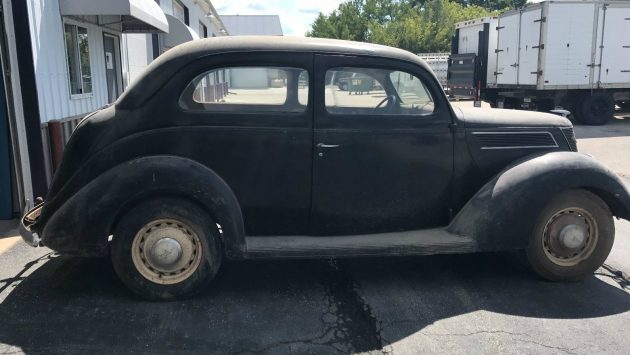 What a great profile! It's easy to see how these cars commonly became street rods. This particular one has somehow missed the ravages of both time and rust. The odometer is showing 6,592 miles but to the seller's credit, they aren't claiming any particular mileage.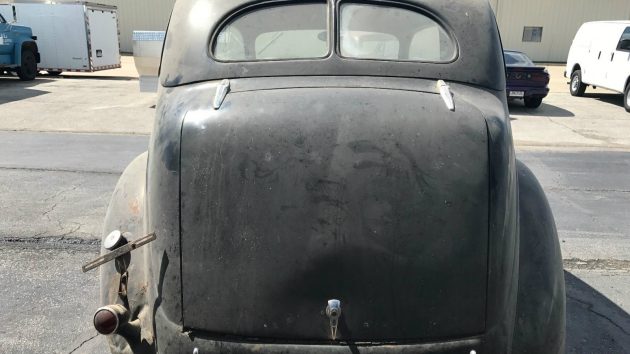 Amazingly, the seller is also claiming no rust. While I do spot some of what I would characterize as light surface rust on the underside of the car, I agree that there are no holes I can see and that the car is amazingly intact, despite some dents visible on the left rear. Relatively minor compared to what I would expect to see!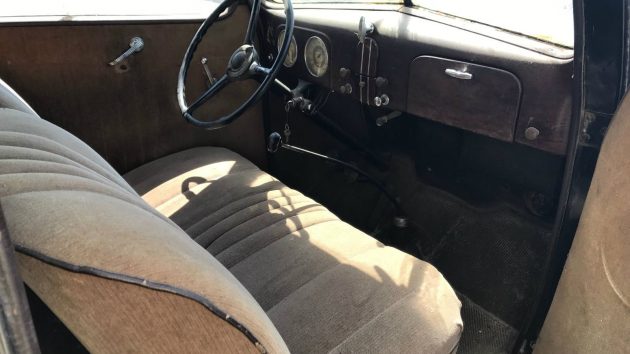 Could this be the original interior? It certainly looks like it could be, although an expert would have to tell me for sure. Regardless, it does look age-appropriate. The seller has made no effort to clean the car at all and obviously, some work will have to be done to make it run–but what an opportunity!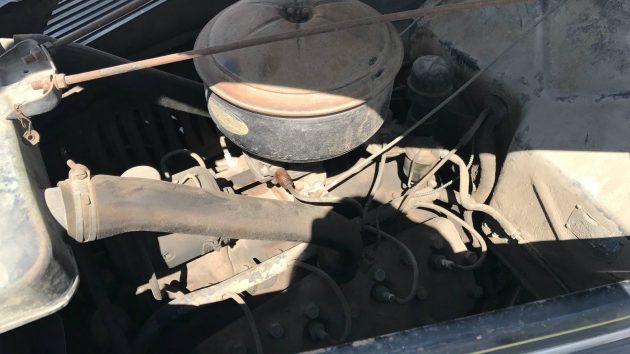 As you would expect, the original 85 horsepower flathead V8 is present, although we don't know its condition. You have to wonder what made someone take this cool car off the road in the first place, don't you? I mean, even in 1968 this would have been considered a very old car to be driving every day, but it certainly doesn't look like the car was babied like a show car, just taken care of and somehow kept from rusting. I'm sure most of you are like me in that we'd clean the car up and get it running and stopping before anything else, and this is one of those cars that I certainly wouldn't modify or restore–just enjoy. How about you?