The Dodge Omni GLH is revered in enthusiast circles; the GLH-T even more so. Clearly, these cars are disappearing at a furious rate, so preserving the ones that are left is a priority. However, this 1985 GLH-T is quite battered cosmetically despite its proven running condition, which will demand an investment beyond most diehard's level of committment. Is it worth restoring? Find it here on eBay with a $1,500 Buy-It-Now.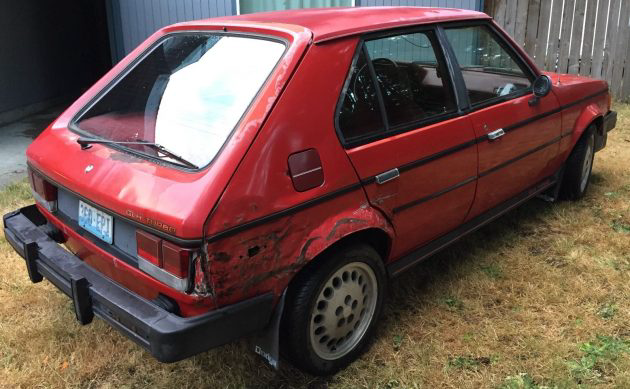 The seller has done an admirable job of breathing new life into the powerplant of this Omni, including a top-end refresh that included a new headgasket, timing belt and thermostat. New tires were also added, along with shocks and confirmation that the Turbo is in strong shape. However, the rear quarter has been whacked badly and paint is rough all over the car.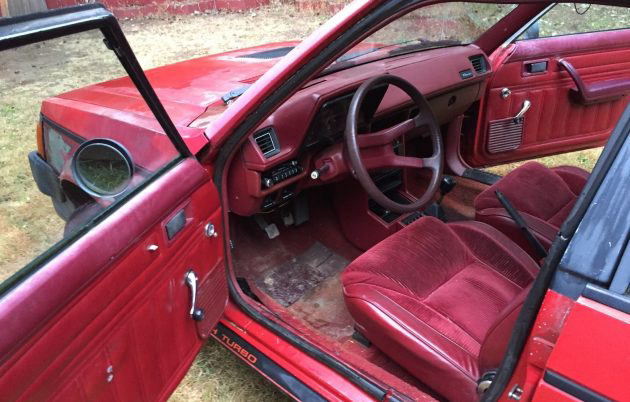 The interior presents nicely – far better than you'd expect given the outward appearance – so it has that going for it. A sea of red cloth and plastic is typical for the era, and even the more expensive Turbo models made do with the standard bargain basement fit and finish of the standard Omni model. But for a cheap autocrosser or simply an entertaining corner carver, the interior doesn't need a thing compared to the body.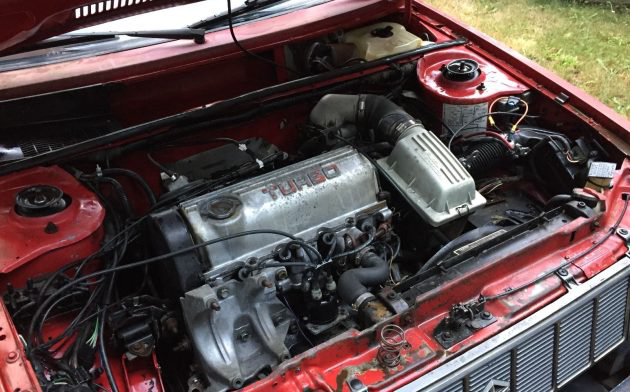 The turbocharged Omni GLH is absolutely the one to buy, but this example will challenge even the most committed enthusiast's budget justifications. That rear bodywork needs to be addressed, and even with the engine refresh performed, there are still a few lingering issues, such as a leaking thermostat gasket and vacuum lines. The seller promises to keep working on these issues while the car is for sale, but it may be worth throwing him a lower offer and taking it on yourself.