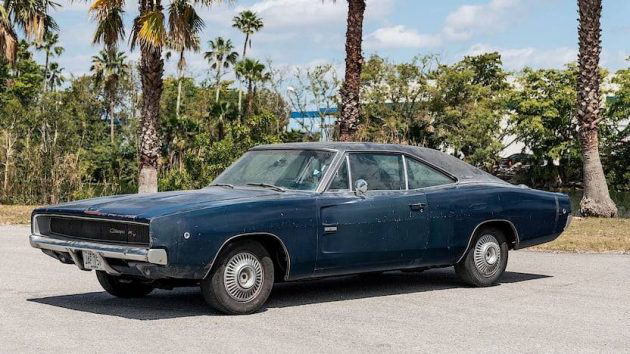 Have you ever wanted to own a blue-chip muscle car?  This awesome 1968 Dodge Charger R/T is said to be a real-deal Hemi car.  It is almost too good to be true and is purportedly a one-owner, barn find car with less than 15,000 miles on the odometer!  Found here on Hemmings, the car is up for auction at the Mecum Indy event on Saturday May 19th.  With an estimated selling price of $95,000 to $115,000, this car will surely be one of the highlights of the auction.  What would you do with this car if you were the winning bidder?  Full restoration?  Leave it as-is?  Get it mechanically sound and drive it?  Let us know.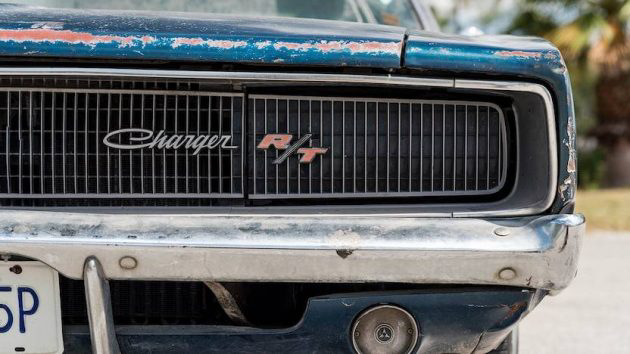 From the Mecum website:  "The 1968 Dodge Charger remains a truly significant example in terms of its styling and influence, and this special factory Hemi car will be hard to top…original and intact barn find…Any performance-car barn find becoming available for purchase in as-found condition is a rare opportunity for most people, and being one of 467 Hemi Charger R/Ts built that year, it is a desirable car under any circumstances."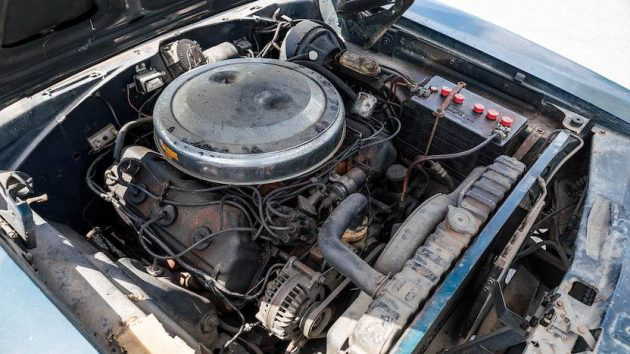 Check out that elephant engine!  The mighty 426 Hemi is a legend in muscle car history.  Rated at 425 horsepower, this specific engine looks pretty original down to the chrome air cleaner, valve covers and other components.  The ad doesn't state if the car runs (or even turns over).  I would assume if it ran or isn't frozen that there would be some indication.  Hopefully the original engine is able to be rebuilt.  Having a matching-numbers engine and transmission will certainly help this car retain its value.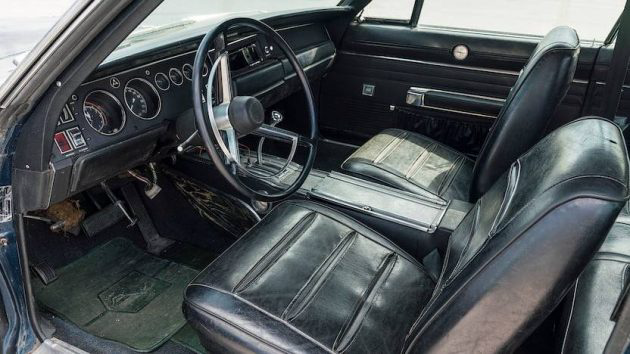 This car is said to have been exported to Venezuela when new.  It features a 240 KPH speedometer and the odometer is in kilometers.  Other features include power steering, power brakes and power windows.  Bucket seats along with a center console, chrome shifter and an in-dash tachometer round out the interior.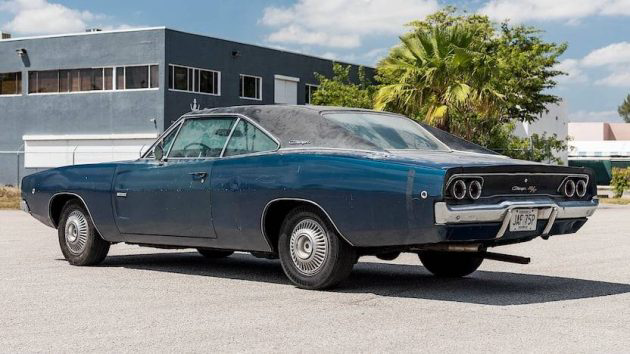 The exterior of the car shows great patina and looks the part of a 15,000 mile survivor.  Obviously when spending six figures on a project car, any prospective buyers would be wise to do a thorough inspection.  The car is said to have the original broadcast sheet attached to the seat.  As long as it is legible, that makes a world of difference in authenticating the car and documenting how it left the factory.  Will you be bidding on this car?  Tell us what you think about it.
Have something to sell? List it here on Barn Finds!