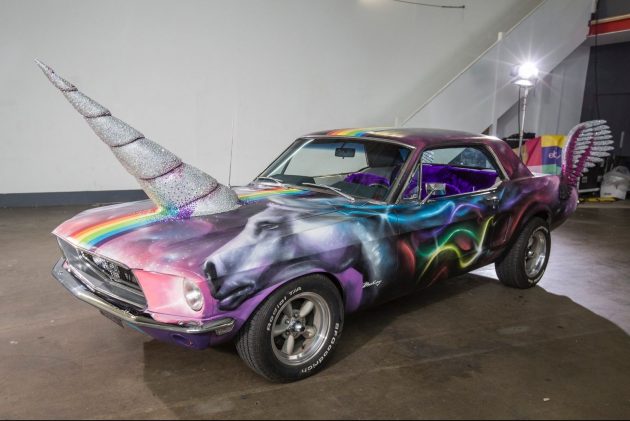 First of all, let me provide some important basic details: this car has not been permanently modified, and is being auctioned off to benefit The Albert Kennedy Trust.  Yes, this is an actual photo of the actual car, and yes there is an actual unicorn horn affixed to the hood. There are also wings attached to the quarters, and this car has a super unique, detailed custom paint job done by local graffiti artists. As it sits, this is a seriously cool conversation piece, and although I would probably revert it back to original, I would have to enjoy it as it is for just a little while! It can be found for sale here on eBay in London with bidding at £13,500.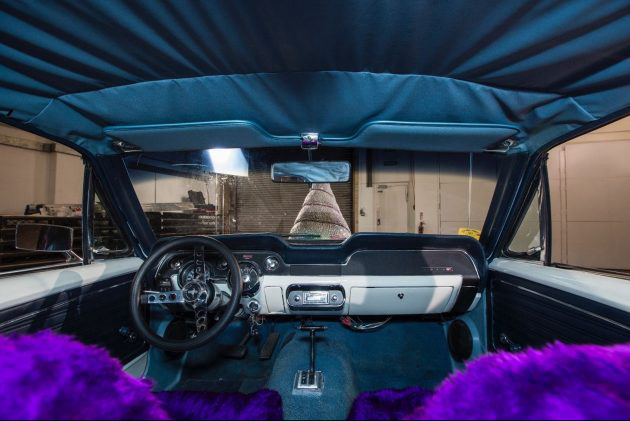 As I stated previously, the modifications done to this car are all easily reversible. The unicorn wings on the quarters are magnetic, and the unicorn horn has been affixed to an aftermarket hood so as to leave the original one intact. The interior appears to be in excellent condition, minus the fact that the headliner seems to need a bit of reworking. The purple fluffy seat covers are out of place, tacky, unnecessary, and I love them! That being said, I would definitely remove them whenever I de-unicorned the car. Truth be told, these seat covers would not be out of place in this car in 1980s America, coupled with a Playboy air freshener and a Mr. Gasket food shaped accelerator pedal!
As you can see by the "before" pictures provided by the seller, they started with a very nice car! Fortunately, the paint you see here is safely covered by a rubberized Plastidip coating that can be easily peeled off, and will take all of the custom paint work with it. Peeling the coating will reveal this nice, correct paint and revert the car back to the condition shown in this photo. However, attending a few car shows in unicorn form would be a hoot to say the least! I just wonder if that enormous horn on the front would clear the top of my garage!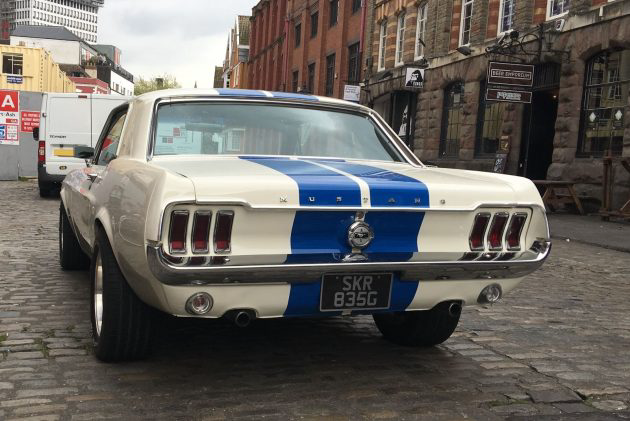 As anyone can see, this 1968 Mustang is a very nice car underneath all of the colorful adornments. No matter which form you chose to keep this car in, it would certainly not disappoint! This Mustang looks to be in near-show condition and is equipped with a 289 V8. The elephant in the room remains: would you drive this car as a Unicorn Mustang, or as an average '68 Mustang that blends in at cruise night?