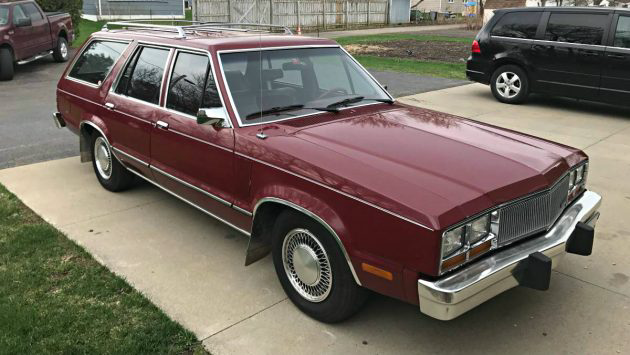 The dawning of the 80's drastically hurt the V8 market, to where smaller more efficient power plants were put into automobiles. Although this this Zephyr looks like nothing more than a cousin to the Fairmont, this clean well-kept wagon features a 302 V8! Although not the most powerful 302 from Ford, this wagon is still a bit of a sleeper. For $6,500 this sleek wagon can be yours. Check it out here on craigslist out of Rochester, Minnesota.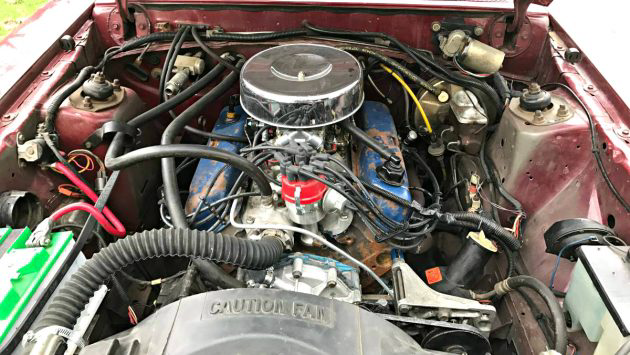 Taking a look in the engine bay reveals the 302 V8 in all of its glory. Equipped with headers, and a new exhaust, I bet this wagon has a surprising growl. The paint in the engine bay is decent, although there is a great deal of worn paint on the driver side of the bay. Taking a close look at the engine reveals that the water pump, and distributer look to be recent additions. 302's have a great potential for power, so for some hopping the engine up may be of interest. Although 302's are also very reliable and solid engines and this one has plenty of miles left in it at 83,700 miles.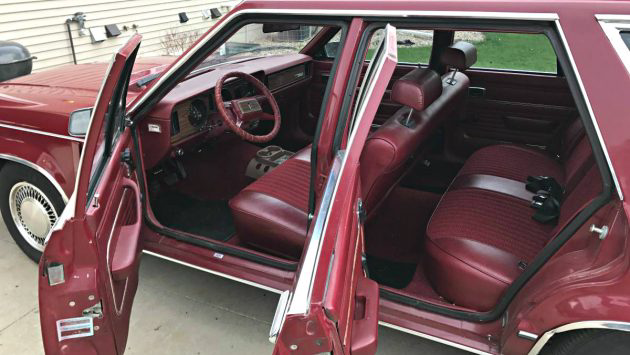 Considering the mileage of this wagon, the interior is phenomenal. Any one that has ever had an 80's era Ford product can tell you about sun fade and the various colors of red they had in their interior after a few decades in the sun. Thankfully this wagon has spent time out of the sunlight where the interior shows like new. The seats are excellent with no signs of wear, and the rest of the interior is very tidy. There is an aftermarket center console, as well as a steering wheel wrap, but otherwise this interior is original and fantastic.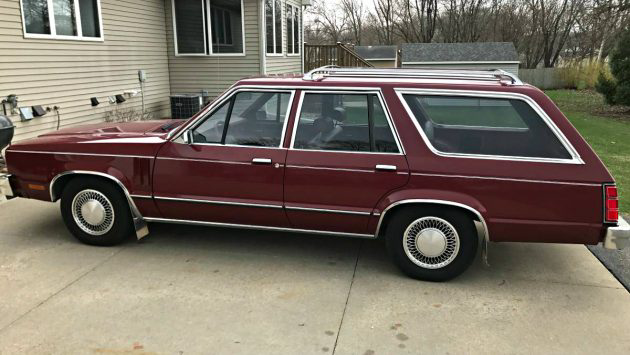 Although this Zephyr isn't as big as the "family trucksters" of the 1970's this wagon is a reasonable size with plenty of cargo space, and a roof rack. The paint work is stunning and shiny, and the body is straight as an arrow. The factory trim is all in place, and there are even some mud flaps fitted to this classic wagon. Closely examining the images of this wagon, I cannot come up with any condition issues on the exterior. There is no rust to be seen anywhere on this wagon, and the fit and finish of the body panels is excellent. There could certainly be some minor issues like rock chips but otherwise, this wagons appears close to show room new. Although maybe not as stylish, or "cool" as some of the wagons from the 60's and 70's, this Zephyr is still a neat and uncommon machine with its tidy appearance and V8 heart. Would you jump on this V8 classic?