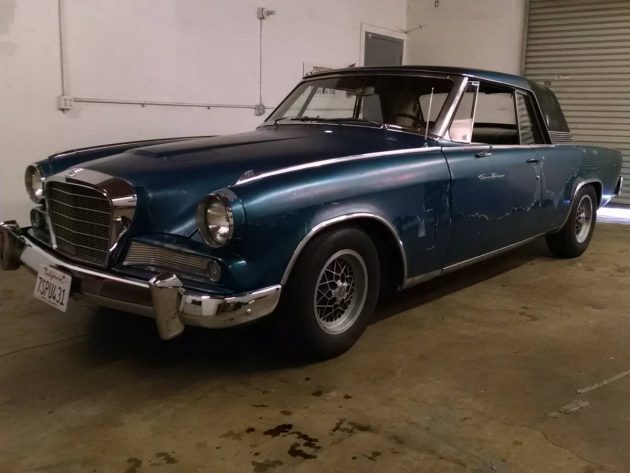 Most things Studebaker are pretty cool, but I fell in love with the Gran Turismo Hawk when I saw one for sale in high school. It wasn't meant to be, but I've wanted one ever since! They are pretty uncommon, so I always get excited when I see one. This 1964 Hawk is in excellent overall condition and is in prime "light project" condition. These cars have unique styling that is a complete departure from popular styles of the era, and depending on your preferences that can be a good or a bad thing. Find it here on Craigslist near Sacramento, CA and a believed actual odometer reading of 85,000. Thanks to Michael for sending this one in!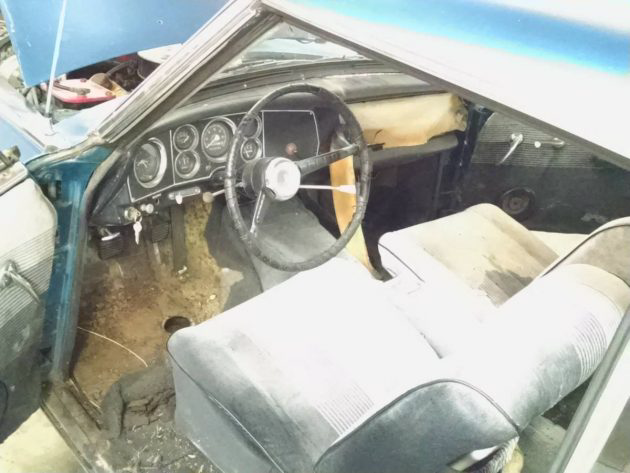 The interior is complete but pretty rough. All the components are there, but would need to be repaired and recovered. This is a running and driving vehicle, so it could be enjoyed as it is, but it is just past the cut-off for nice enough to enjoy (in my opinion). It would be fun for a little while, but many enthusiasts wouldn't be able to stop themselves from making it pretty (myself included)! The only piece I can spy missing is the passenger side dashboard trim panel. The seller states that the interior was replaced in the 1990s, and based on several aesthetic properties that makes sense. According to the ad, "All of the gauges work except engine temperature. The speedometer works, but it 'wobbles.'"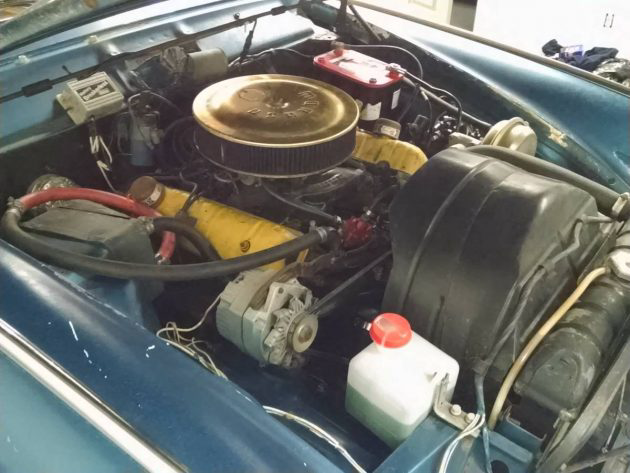 The engine is the original Studebaker 289 V8 which is not the same as a Ford 289. Believe it or not, the bright yellow valve covers are probably factory! In a sea of orange and blue V8s this will really stand out. The transmission is a 3-speed column-shifted manual (three on the tree). As per the ad, "Almost every part of the brakes have been replaced, and there was a previous upgrade to power brakes. Other upgrades include electronic ignition, electric fuel pump, and a brand-new 12 volt GM alternator."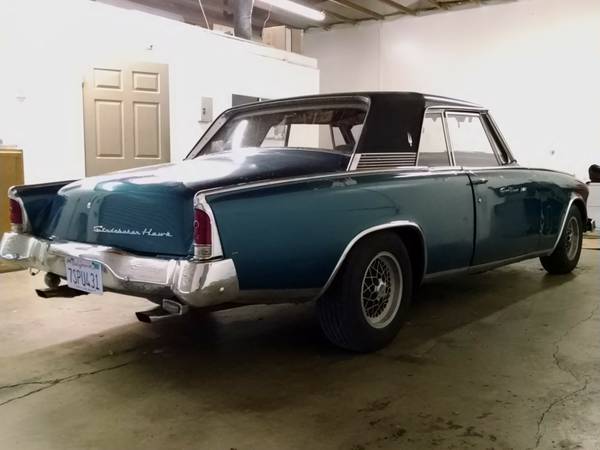 This car has some rust, but based on the seller's description it sounds very minimal aside from "several rust holes in the floor." The 1990s interior coupled with the wheels and exhaust tips make me think someone had a good time with this car back in the 1990s. The wheels would look cool on something, but I'm not sure they're the best choice for this car. The seller seems very transparent and straightforward about the condition of this car, but it would be worth checking out in person before purchasing. With correct wheels, a paint job (original color is light brown, but I like this blue better!), minor sheet metal repairs, and an interior this would be a looker! This is the perfect project for someone looking for a straightforward project that is out of the ordinary.