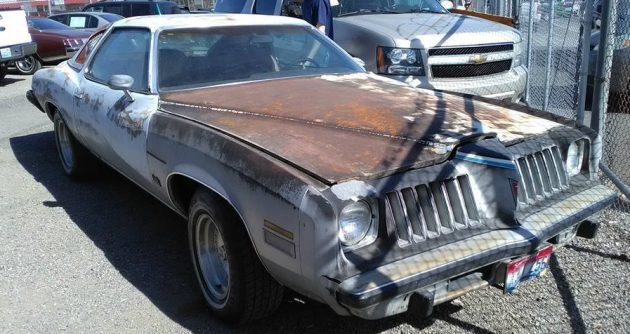 Before "Driving Excitment" became a catchphrase and Pontiac started littering interiors with 300 buttons per steering wheel, the Grand Am looked like the car you see here – a 1975 model being sold as a hard-to-find example loaded up with factory options. This 1975 Grand Am here on eBay may look rough but it said to be largely complete with minimal rust. There's one bid at the moment to $500 with the reserve unmet.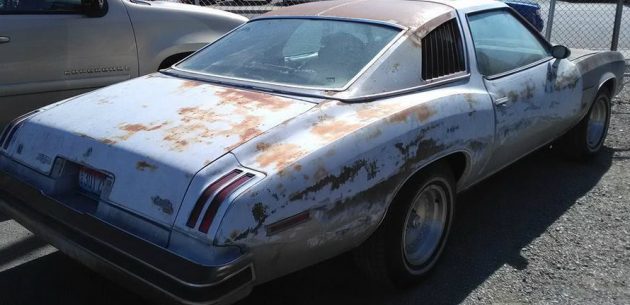 The Grand Am was based on GM's A platform, which underpinned numerous other corporate "twins" across the model lineup. Key distinguishing features of the Grand Am included a unique nose panel that could actually bounce back into shape if it absorbed a slight impact, like a parking lot bump. The Grand Am shown here also has a factory power sunroof, cornering lights, eight track stereo, power seats/locks/and steering, and a rear window defroster.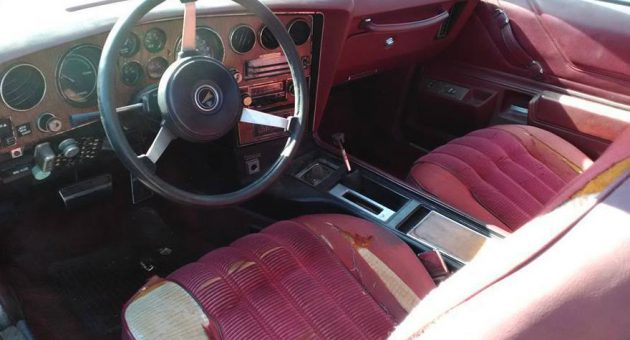 Inside, the Grand Am fulfilled Pontiac's strategy of being the more sporting arm of the GM family, with a three-spoke steering wheel, extra gauges, and a pair of Strato bucket seats upholstered in corduroy fabric. Although nothing will ever be as cool as a set of swivel seats, the buckets here are in decent shape and worth restoring. The seller has added a new fuel pump and replaced plugs and wires in his time with the car, but notes that it cannot be driven home as-is.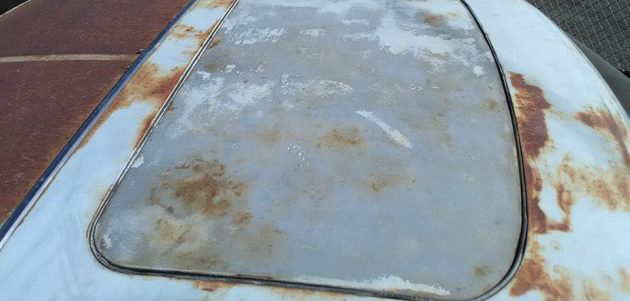 A power sunroof is indeed an unusual find in a car from this era, and the seller notes that the now-missing vinyl roof covering is the only area he can find any filler on the car, which was applied at the factory. Although it comes with the standard engine – a 2 bbl 400 making about 170 b.h.p. – the original body colors and stripe package make it sound like this Grand Am was a stunner when new, so hopefully the next owner will take it back to original condition.