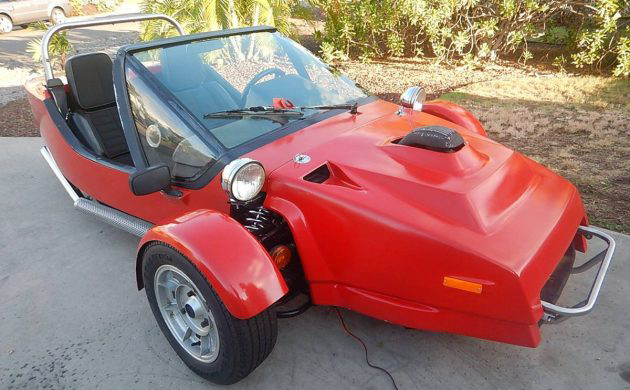 This is an unusual one even for me, a guy who loves unusual vehicles. It's a three-wheeler and did I mention that a Citroen engine is powering the two front wheels? This 1984 Trihawk 304 can be found here on craigslist in Kailua Kona, Hawaii so you aren't flying in and driving it home unless you live on the Big Island. The seller is asking $12,000. Thanks to both Pat L. and Andrew N. for sending in this same tip!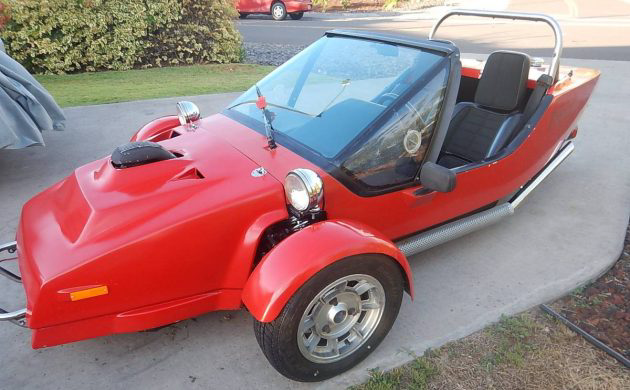 Most of us are freaked out about three-wheeled vehicles when they have the single wheel in the front, given the relatively unstable nature of those vehicles on corners. In the case of the Trihawk 304, two wheels are in the front with a single wheel in the rear, thus giving a much more stable ride, not to mention the two front wheels are also the drive wheels. 304 = 3 wheels and 4 cylinders, by the way.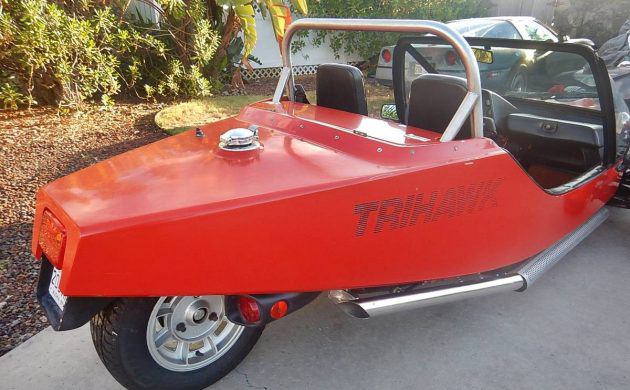 The Trihawk 304 is a rare vehicle with fewer than 100 of them having been made over three years. The company was sold to Harley-Davidson after the founder developed health problems. Harley was going through its own unstable ride in the early-1980s and ended up shutting Hawk Industries down without digging into them as much as they had hoped to do when they bought the company. It's a shame, they really are unique and they got around a lot of the requirements that new car designs had to have due to only having three wheels.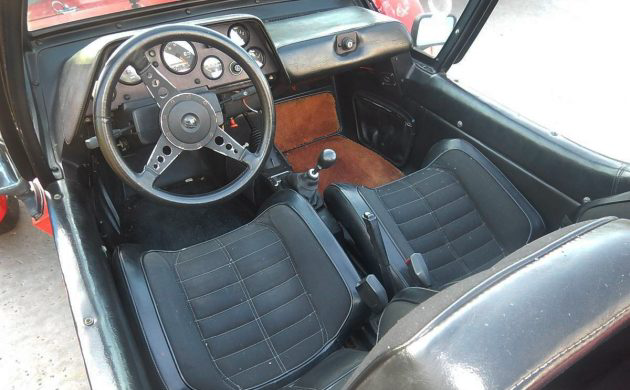 This one looks great to me despite having a few nicks and scratches here and there. The seller says that the front half was painted but the back half is original and the side pipes were replaced at some point. These are amazing handling vehicles, reportedly outhandling a Lamborghini Countach on the skidpad. There is a removable top but no side windows, at least with this one.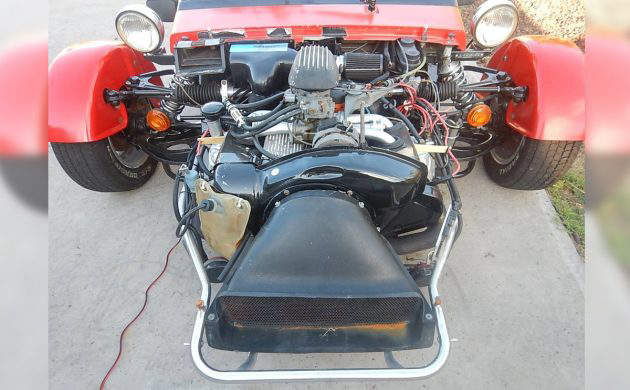 The engine is a Citroen 1.3L air-cooled four-cylinder and it would have had just under 70 horsepower. You have to check out the photos in the craigslist ad, this thing looks like it's really in fantastic condition, the underside looks like new. Have any of you heard of the Trihawk 304?