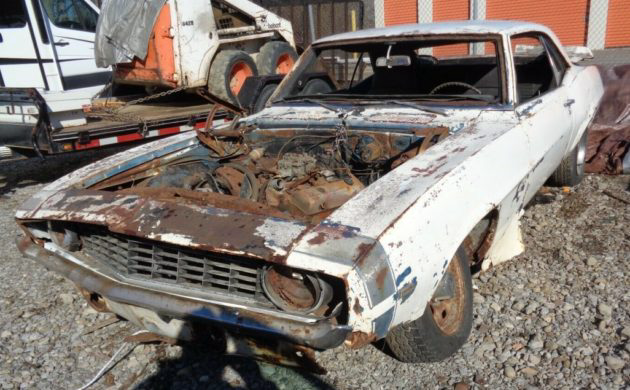 This 1969 Chevrolet Camaro is a little sad looking, but apparently there are some people interested in owning it. It has seen nearly 60 bids here on eBay with the current bid just over $3,000. Maybe the body tag is driving the bidding? You can see the famous "X" which indicates this car came out of the Norwood (Cincinnati) Ohio plant. The car sure needs some help, but with enough time and money, anything is restorable. Have a look at this one and see if you think it is worth saving.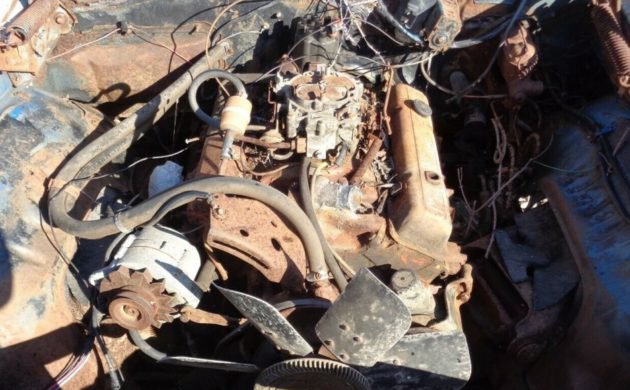 The car was born as a V8 car with an automatic transmission. The original engine is gone and in its place is a 350 cubic inch V8 with a Saginaw 4-speed transmission out of a 1973 or '74 GM vehicle. Unfortunately, the engine is seized from sitting and will probably need to be replaced. This gives the new owner a blank slate to drop whatever they want into it. There are a ton of options for these cars from small blocks, big blocks, to any crate engine you can think of, the possibilities are endless.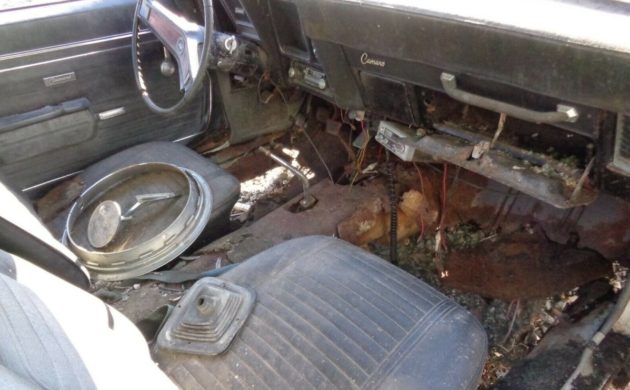 The biggest issue with this car is probably rust. If you look closely, you can see the floor pans are completely gone. There is a close-up photo of the driver's side in the ad and you can see there is nothing left of the floor. I fear it will take a very ambitious owner to want to tackle this project.
Here you can see at least half of the spoiler is gone and part of the trunk as well. The top and side body panels don't look too bad and maybe there's enough here to salvage. What do you think? Is this car too far gone?
Have something to sell? List it here on Barn Finds!