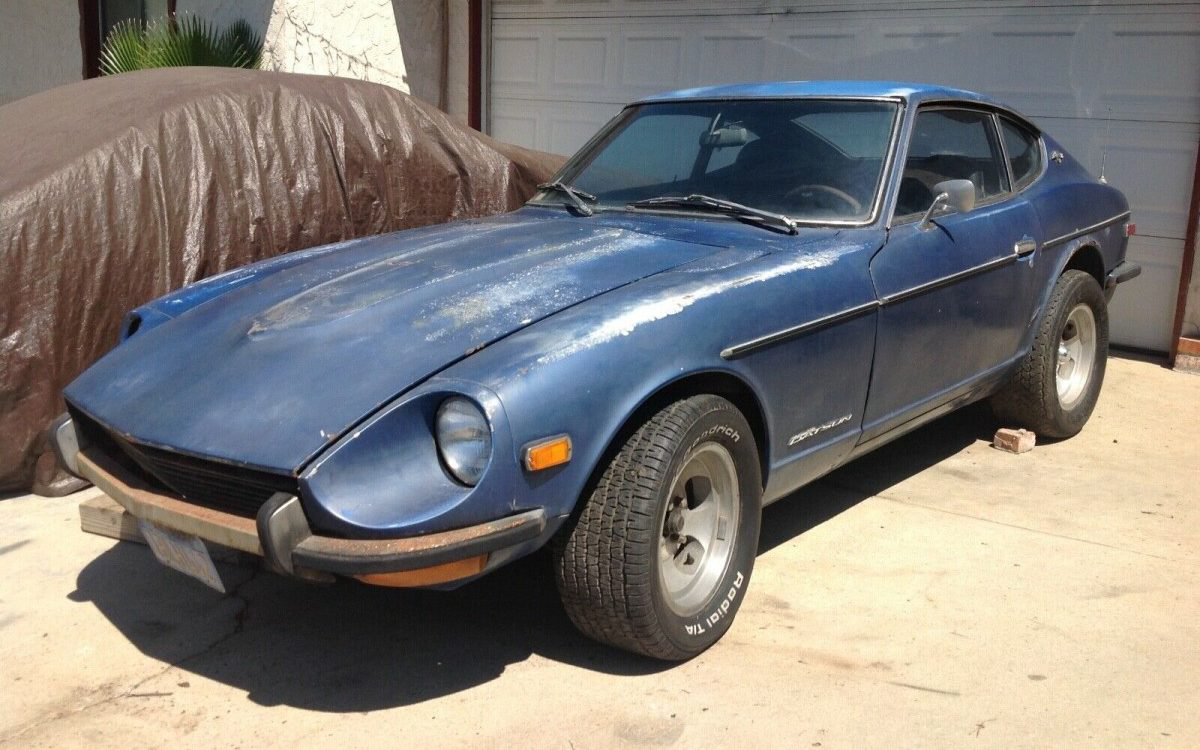 Early Z prices are quickly getting out of reach for many, so if you've been looking for a project to at least get your oar into that Z water, this 1970 example may be worth a look. It was sent to us by a Barn Finds reader who found it here on eBay in La Puente, California. After just 1 bid at the opening price of $6,900 the reserve looks to have been met.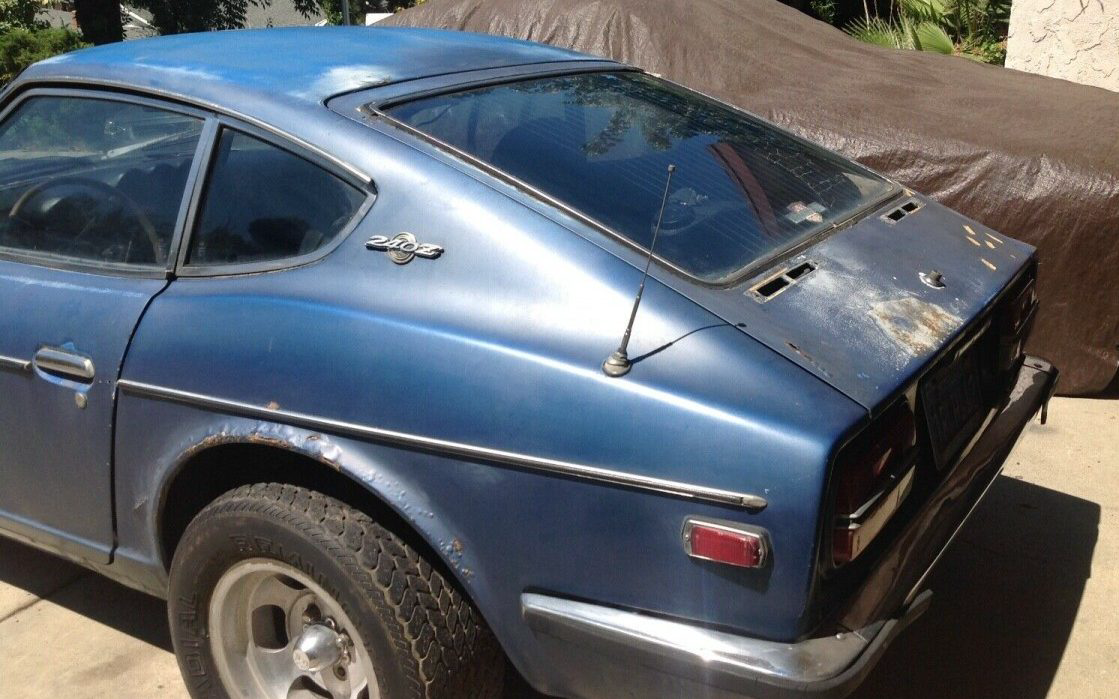 1970 was the first year for the 240z. These early Zs seem to be the most desirable as they had a few features not seen on later years, including the 240z badge on the rear pillars and functional vents on the rear hatch. Datsun also was not able to pump out many Zs for the 1970 model year – I've seen some disagreement in total production, but it generally falls between 16,000 and 17,000. Perhaps first year allure plays into that desirability too.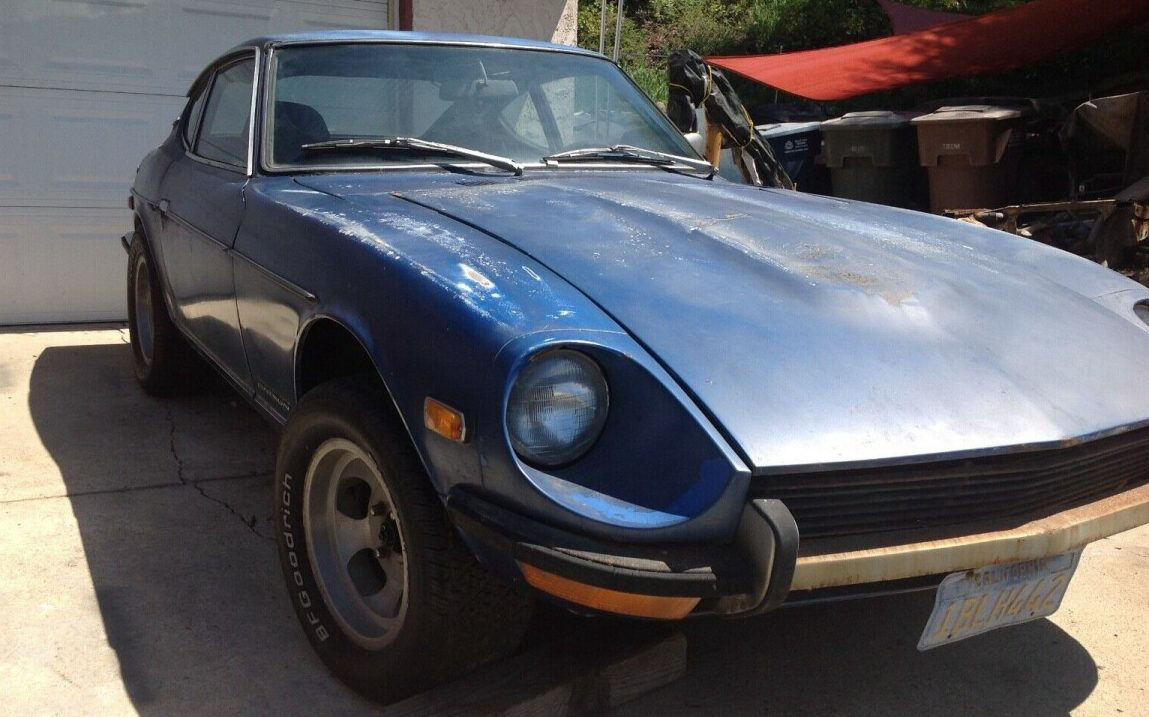 The seller believes this Z is wearing its original paint, which appears to be Universal Blue. The paint is faded in some areas, there's rust on the rear quarters, and the floor needs help. It is, at least, one color. The front bumper is rusty and it looks like there's a couple pieces of trim missing. The slotted mag wheels were a popular choice for these Z cars, but the front wheels on this one look pretty wide. Maybe it's just the angle of the photos.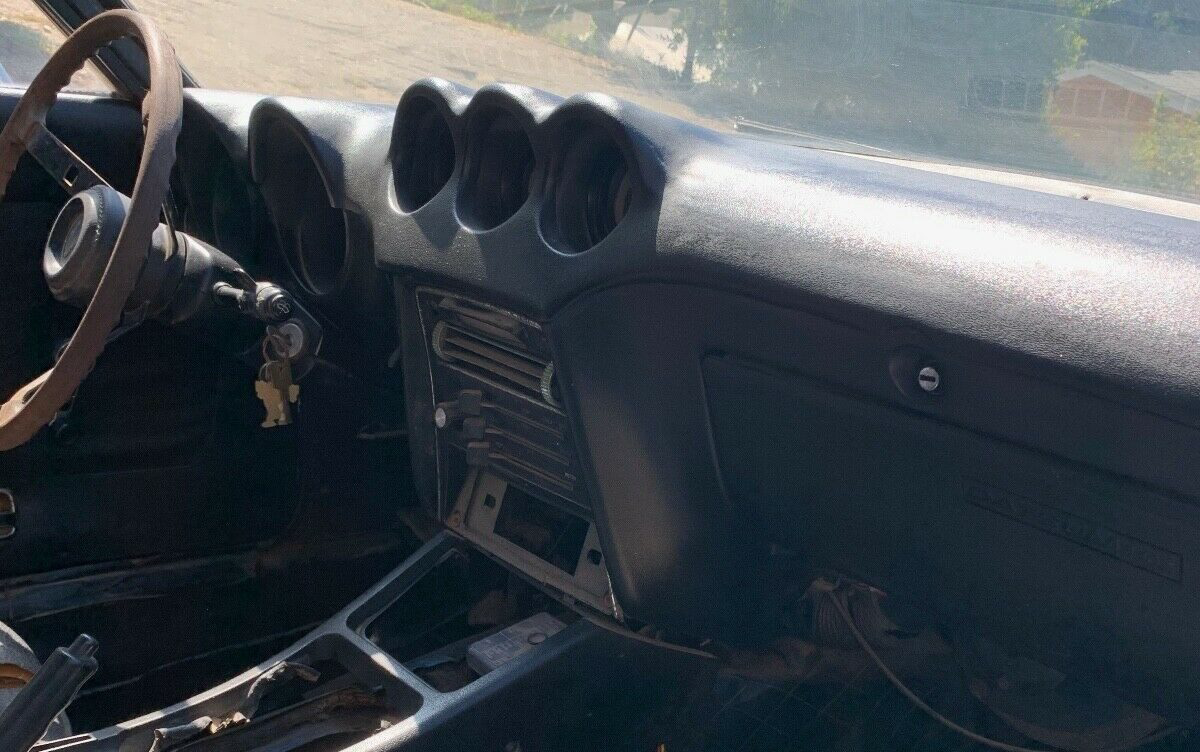 The interior could use a refreshing. What's there is black, but there are a lot of pieces missing. There's no carpet and a lot of the little trim is gone. The pictures aren't great, so it's hard to tell what's salvageable, but that would really depend on what level of restoration you'd be doing here.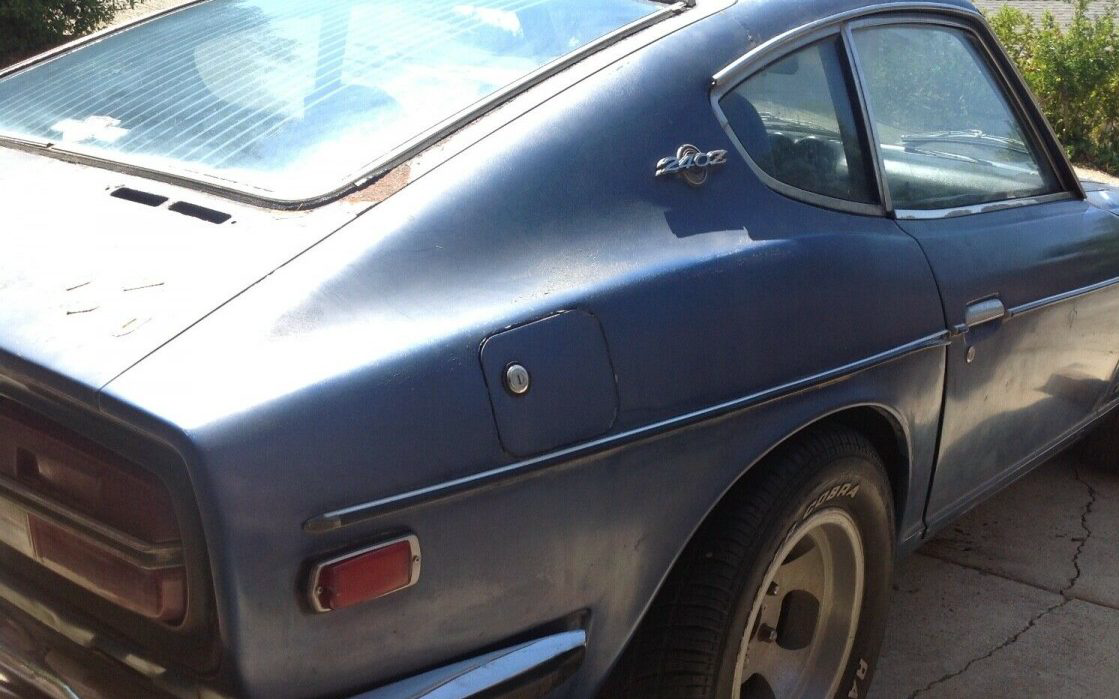 We don't get a glimpse under the hood, but the seller says a 2.4L L24 inline-6 and 4-speed manual transmission are included. There's no mention if they're original to the car, but that would be what was originally equipped. There has been repair to the radiator support and the driveshaft is missing.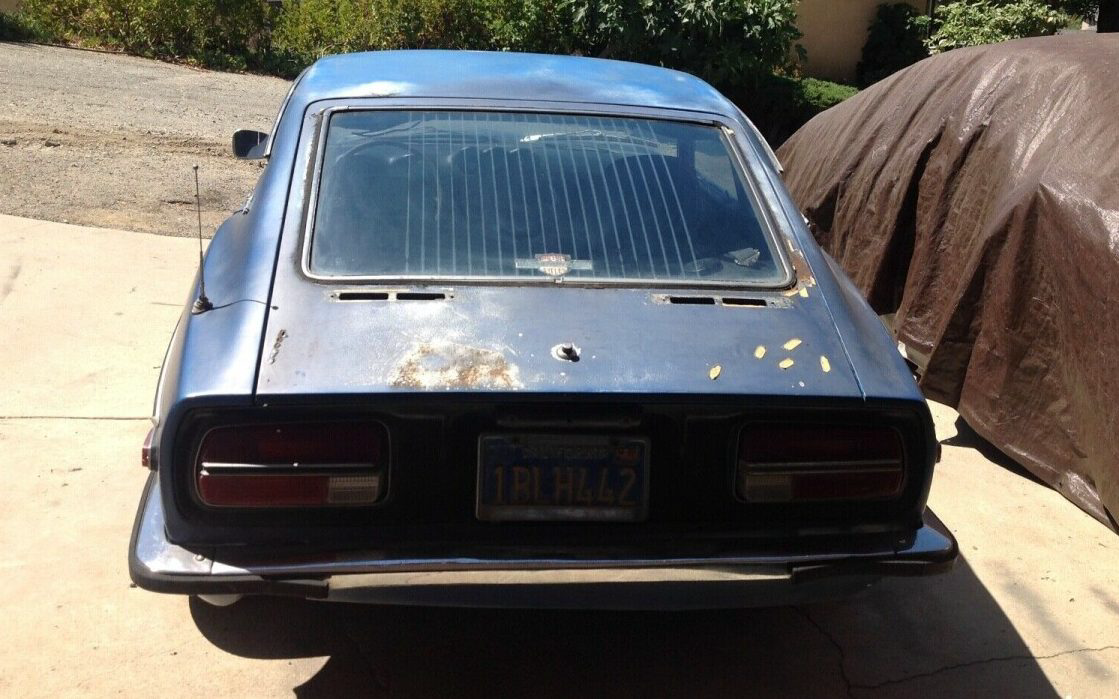 I see a lot of unanswered questions here. Presumably a lot of others do too as there's been just 1 bid tendered with less than a day left to bid. I don't know the cost to restore, but if you've longed for a Z and are ok with a long-term project, this could be the one for you.