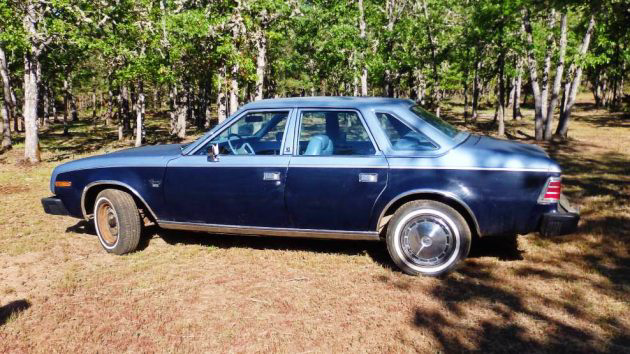 In 1978, the AMC Hornet was replaced by the AMC Concord, and by the early 1980s, AMC had quite the versatile lineup of vehicles. Between the Concord and Eagle models alone, pretty much any car you could want was available. It seems that although Concords and Eagles share the same body, Eagles tend to surface much more frequently, the difference being that Eagles were 4-wheel-drive. Reader Pat L. sent us this 9,200 mile Concord sedan found here on craigslist, located in Goldendale, WA with an asking price of $4,850 or best offer.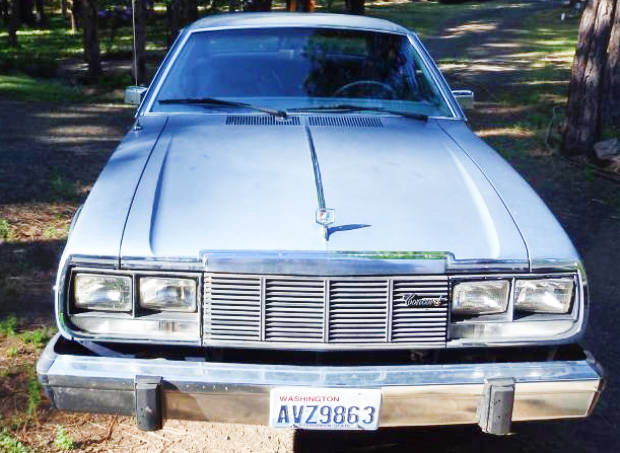 Although the ad does not include a good quality picture of it, hiding underneath that hood is what is arguably one of AMC's greatest achievements; the AMC 258 inline six. The 258 was an engine designed to really go the distance, with minimal maintenance, and in most cases, it did exactly that. Furthermore, not only are 258s reliable, they are capable of hauling a car this size at a very reasonable pace. The exterior is in what appears to be driver quality condition, though the vinyl top looks nice. The amount of blue on this car checks all the right boxes for me!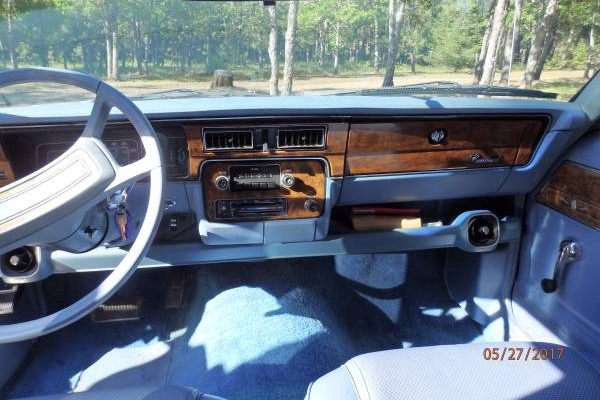 Although the exterior is a little weathered, the interior of this car certainly supports the 9,200 original mile claim. It appears this Concord is a Limited model, which means it has the leather seats at the very least, and the optional vinyl top. Many Limited models had power accessories as well, however this car lacks power windows, if not power seats and mirrors as well. This car is equipped with the AM push-button radio, cruise control, air conditioning, reclining seats, disc brakes, and Ziebart rust-preventative coating. From the looks of it, and the low miles, I think this Concord could've done without the Ziebart!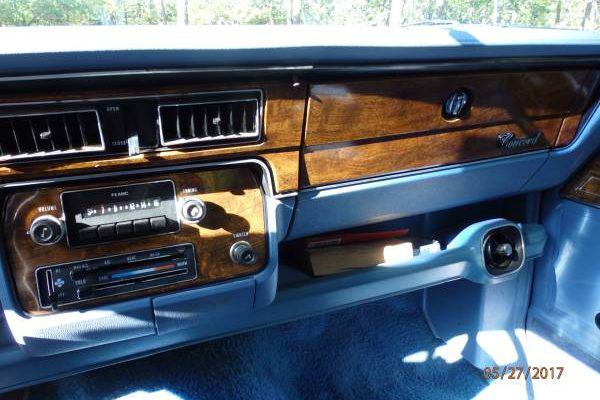 Another cool feature found in Hornets, Concords, and Eagles are the lower dashboard storage trays, which make infinite use out of an otherwise useless empty space. The seller claims that the interior is like new, with minor defects, and that the air conditioning works well. The car was bought new in Washington state, and has supposedly spent its life a mere 45 miles from the dealership where it was purchased new. The car has remained in the same family since, but now it is time for it to move on to a new owner! With the price of Eagles climbing, it seems to me that the seller's asking price for its close cousin is pretty reasonable, given the mileage. I would clean it up, tune it up, and drive it! Would you hold on to it and wait for it to appreciate, or drive it as is?