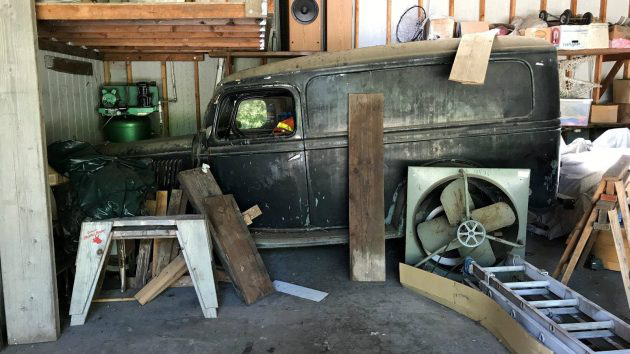 We have an unusual situation here–we not only have a barn find panel wagon, we have a barn find panel wagon trailer to tow behind it! You'll find both of them listed for sale here on eBay. Thanks to frequent finder Peter R. for this submission! They are both located in Damascus, Oregon, and heavy action has moved the bidding up to over $4,000 so far.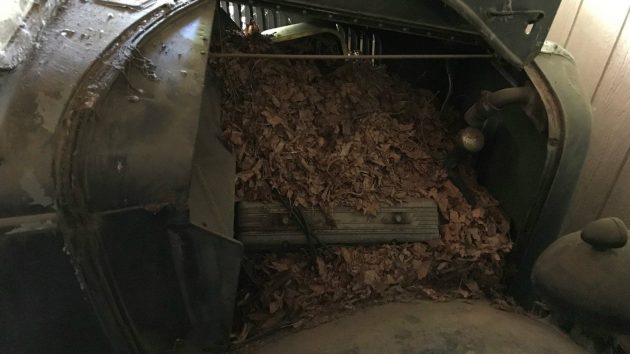 Now this is the mark of a true barn find, isn't it? The seller tells us this is a 1949 Oldsmobile engine with 1956 Oldsmobile heads, a roller cam and Corvette valve covers. Honestly, I'm surprised that Chevy valve covers will fit on an Oldsmobile engine, but what do I know? We're also told that the intake manifold was stolen about 20 years ago and that the engine has been open to the elements for a while–despite having been driven into the barn about 50 years ago!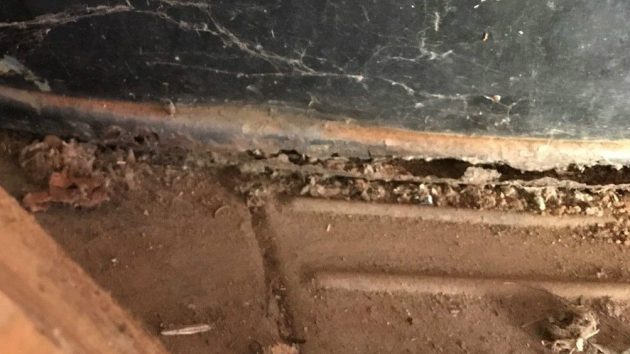 The seller tells us that there are only two spots of real rust–under both doors. I added this closeup so that you could see what one side looks like. Honestly, I think you'd be best off just cutting this out completely and starting over. I think I found replacement ones here, but I'd check for sure. At least they seem to be available.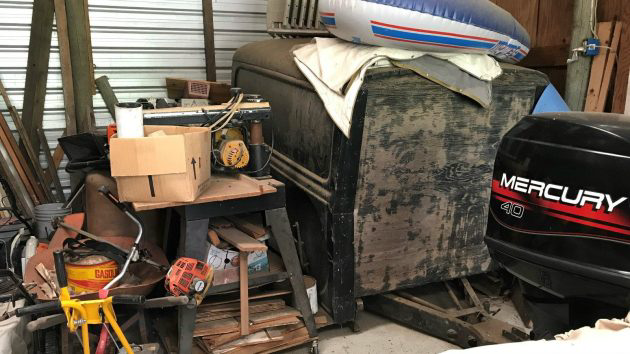 No, the boat engine doesn't come with it. But what you see here is the rear of another 1935 Ford panel truck; the "trailer" that the seller is including in the auction. That plywood bulkhead was someone's idea of how to block off the front. I'm not sure if the frame sticking out of the front is the original car frame or what was added to the trailer.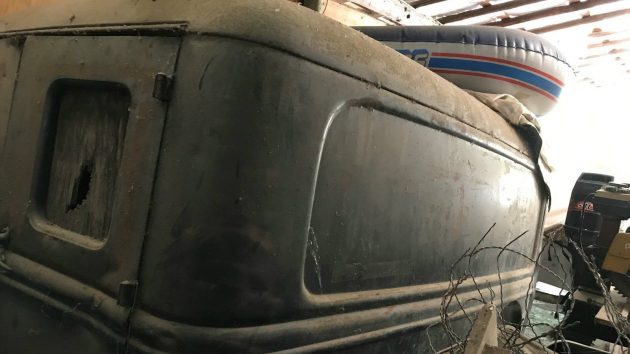 It looks like there's some faded signwriting on the "trailer." I wonder if its legible up close.
Obviously, this is a project and a half! Literally! Are you willing to take it on?