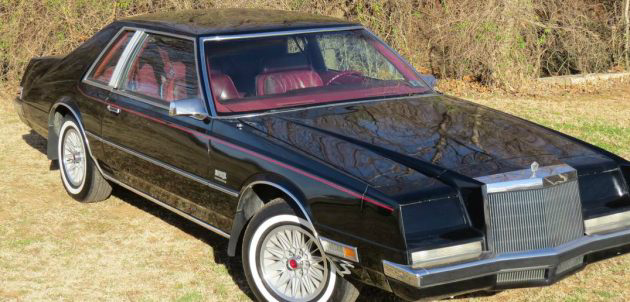 In the world of automotive color combinations, black with red is one the sharpest there is, in my humble opinion. From BMWs to Mazdas, Fords to Mopars, black on red is one of the more eye-catching combos out there. Of course, acres of red fabric and plastics isn't for everyone, but if that paint scheme works for you, then check out this somewhat rare 1983 Chrysler Imperial here on craigslist for $5,350.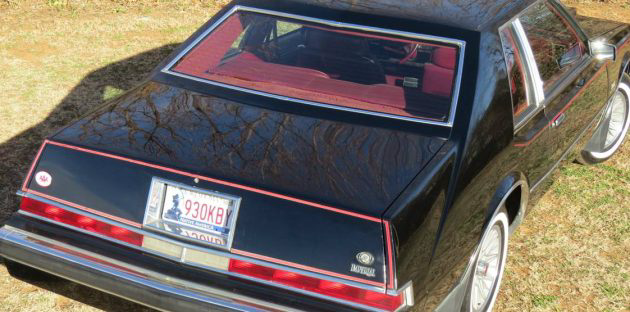 The seller cites this paint combo as the reason for the rarity. As has been discussed lately, the amount of detective work some sellers are willing to do to determine just how many of their car was made is impressive, if not somewhat annoying. But as Imperial production wound down and the numbers of cars produced each year got smaller, I suppose it can be allowed that this is a hard-to-find vehicle, especially in such nice condition. Fun fact: the Imperial's pentastar hood ornament sported real Cartier crystal!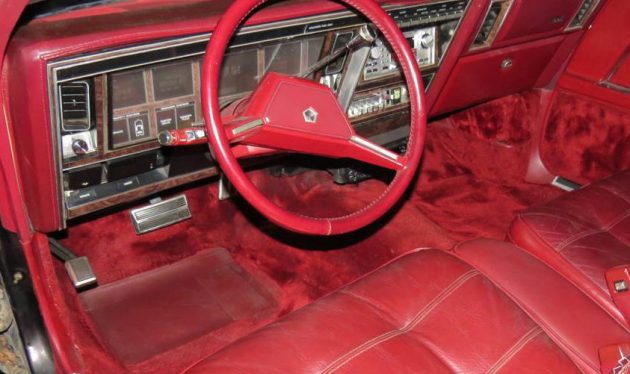 The seller estimates it is just one of 122 in black, and of an even smaller pool of vehicles with the red interior. Speaking of that interior, wow – I'm surprised they didn't stain the woodgrain trim a shade of red! The carpeting looks very clean for the mileage, which clocks in at 90,987. Certainly not a time capsule vehicle, which says something about the care previous owners have taken to keep it in good shape. The seller says the Imperial's undersides is one of the cleanest he's seen with no rust.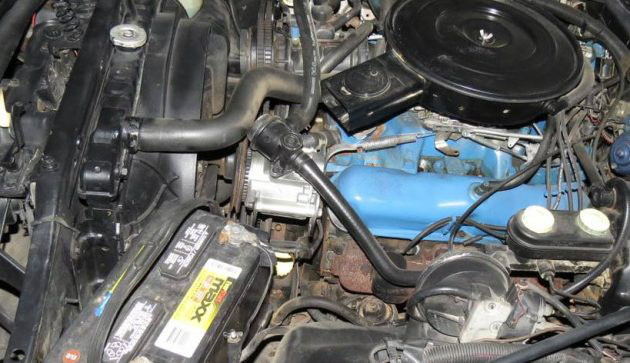 The seller says the Imperial is in "drive it anywhere" condition and the A/C still blows cold. The Imperial, in its day, was a legitimate luxury car with lots of options, ranging from integrated garage door openers to a digital dashboard. Heck, there was even a Mark Cross package that got you a standard umbrella! This one appears to be in outstanding condition, and for the asking price, could represent a pleasant way to cruise all summer long while being welcomed by Mopar and vintage enthusiasts alike.