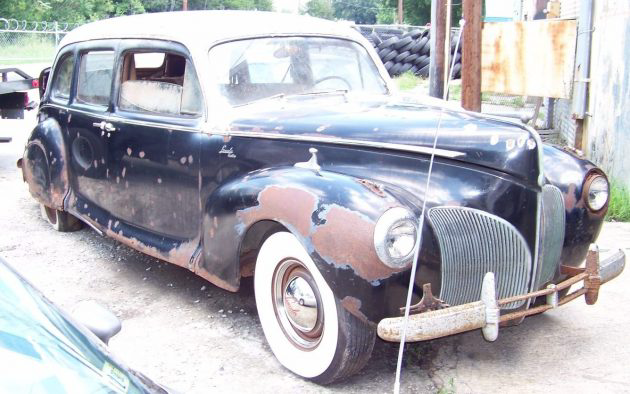 Looking rather like a '40 Ford that swallowed a hippopotamus, this 1941 Lincoln Custom Limousine would have been quite a ride in the last days before Pearl Harbor changed everything. Production of this two-year model ended early in 1942. This South Carolina streamliner can be yours for the right bid here on eBay.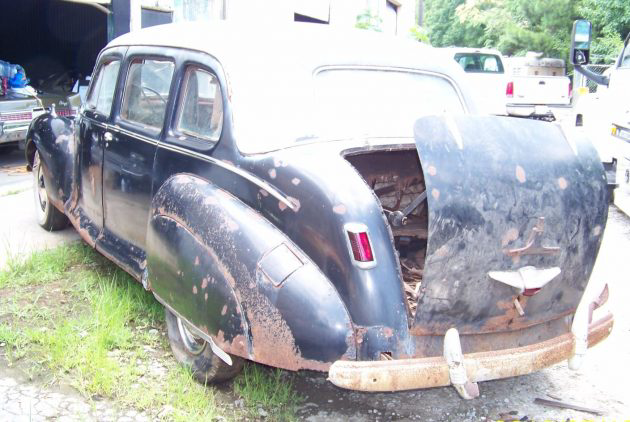 The 138 inch wheelbase (about the same as a modern van) accommodated 8 passengers, presumably three in front, three in rear, and two jump seats. Sounds almost practical, doesn't it?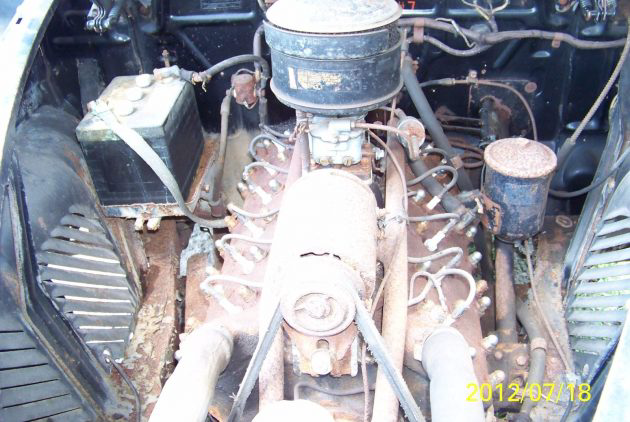 Not known for its reliability, the 305 cubic inch V12 made 130 horsepower and looks like one-and-a-half of Ford's famous flat-head V8s. Despite the copious use of louvers, these motors were known to overheat. The seller has not attempted to start the car, and it's been sitting since (yikes!) 1958. Surely at least one reader is thinking "yoke out that boat anchor and drop in a small-block!"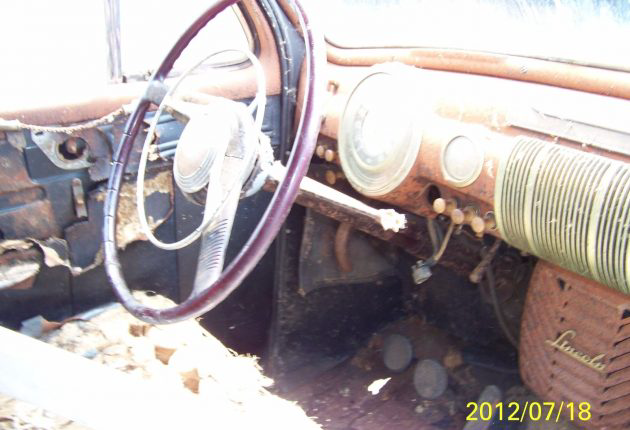 The standard three speed transmission with Borg-Warner overdrive allowed quiet cruising at speed. Can you believe this pre-war high-roller had power windows, power locks, and a power divider? The latter feature let you raise a window behind the driver for when activities in the rear seat demanded privacy. Think twice about restoring this 1-of-295 limo unless you're accustomed to being chauffeured in a limousine. What do you see as the destiny of this once-proud princess 60 years after being parked?