Chevrolet offered the Impala in six different models in 1963 but none of them were as unusual as this 1963 Chevrolet Impala Shorty. And by unusual, I mean.. uh.. um.. This odd rod is listed on eBay with a $1,400 buy it now price or you can make an offer. It's located in Morgan City, Louisiana and you won't be driving it home no matter how short your drive is. This car went 1/8 mile at a time.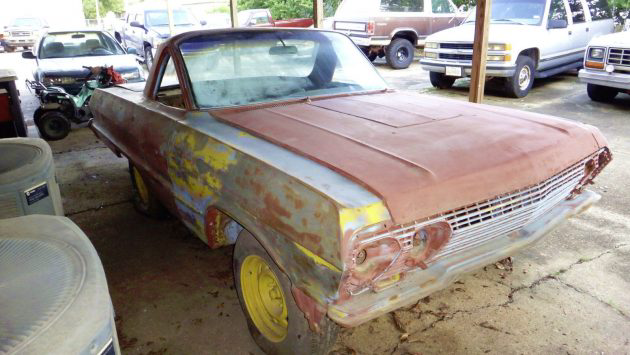 Some shorty vehicles work quite well but I'm not so sure about this one. I'm a huge fan of going off on a crazy tangent, design-wise, but this one may just be crazy. The scale doesn't seem quite right here like it does on some other shorties that we have seen here.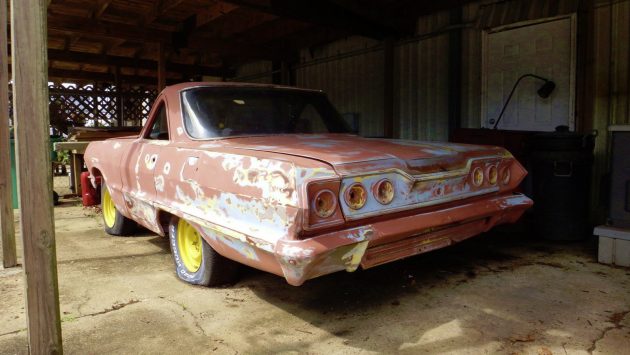 There is never a question of the amount of work involved in a custom creation like this one but sometimes they don't quite work out. Of course this is just my personal taste which some would say I have very little of. The seller says that it was a "4 door that has been sectioned into a 2 door Shorty vehicle." So those of you who lament the fact that some cars have two-too-many-doors, here ya go.
A little deep-cleaning of that carpet and.. cough.. wheeze.. The seller bought it in nicer-looking condition than the project seen here. Here's a photo of how it looked when they got it. They started restoring it and ran out of time and/or interest. That's not to say that they don't know a shorty when they see one, here's their great looking '55 Chevy shorty wagon!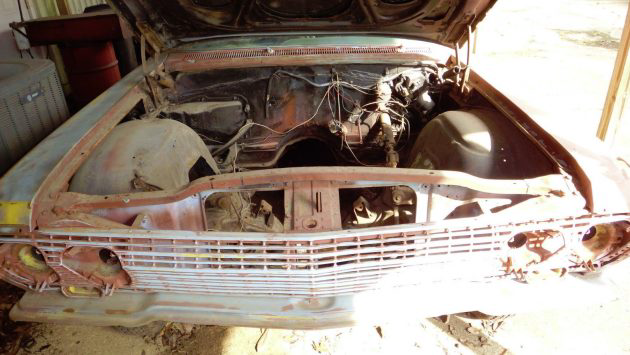 This engine is.. er.. well, it's missing from the engine compartment but the seller has it. They have it listed as a 305 V8 backed by a 350 turbo automatic transmission. "When I bought the car 12 years ago, the guy I got it from would drag race it on the 1/8 mile strip in his home town.  It was not real fast, but he had fun with it.  I bought it and drove it around for a week or two and then we pulled out the engine and trans in our shop, we removed the front bumper, misc trim and I started to sand it down." Have any of you owned or made a shorty? What are your thoughts on this one?