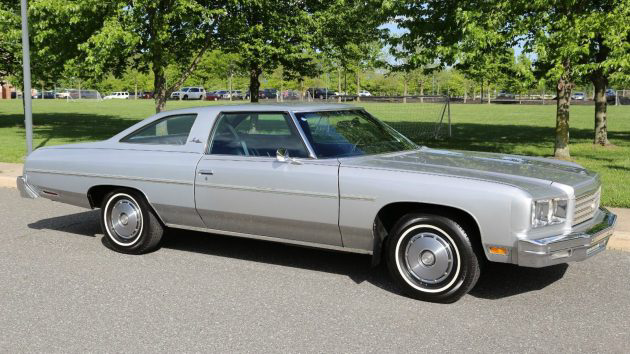 It's pretty hard to argue about the condition of this one owner, 14,534 mile 1976 Chevrolet Impala Custom. Frankly, the car is one of the nicest looking survivors I've ever seen for sale on eBay. But what I'm wondering about is the desirability of the car in the first place. How many enthusiasts are there for cars of this type? I'm hoping Barn Finds readers will answer that one in the comments for this post. To examine the car more thoroughly, take a look at where it's listed for sale here on eBay. It's up to over $17,000 so far and has met the reserve!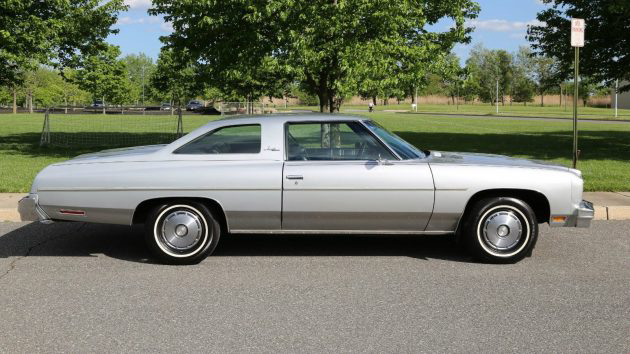 Woodbury, New Jersey is the unlikely home for this rust free wonder. We're told that apart from the broker/flipper, the car had one GM employee owner from new. It's been garage kept (obviously, once you look the pictures over) and "runs and drives 100%", whatever that means. Would 90% mean it breaks down one out of every ten trips?
The grin of this Impala is a little menacing. With 222.9 inches of car weighing 4,310 pounds, there's beef to back that grin up. Note the nice and shiny chrome as well!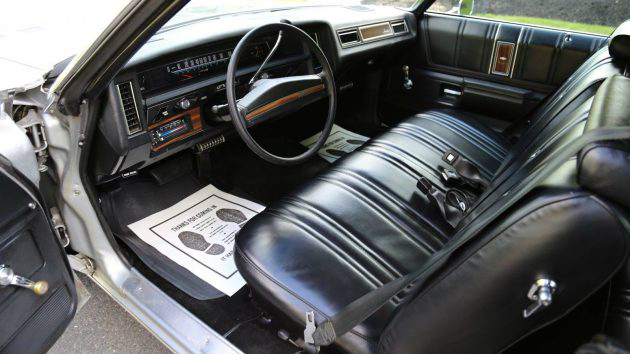 Although it's plain vinyl as you might expect, the interior looks brand new, and the seller tells us the carpets have been covered since it left the showroom. Brownie points for using floor mats? I think there's just a little bit of hype there, but nonetheless the condition of the interior is really, really good.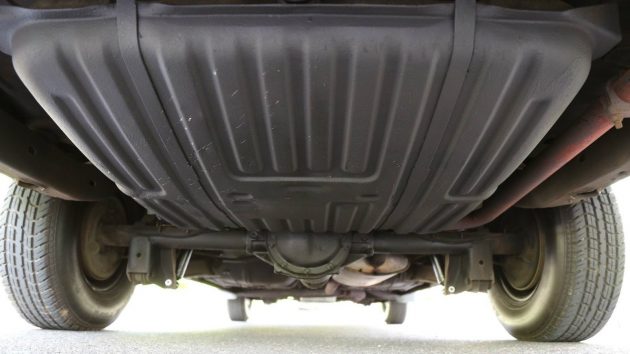 This shot puzzled me a bit. I have been trying to decide if this is decent rattle-can work or if the underside really is that clean. I ended up on the rattle-can side, but I could easily be swayed by your opinion. Regardless, it's very clean and shows absolutely no signs of being exposed to salt on the roads.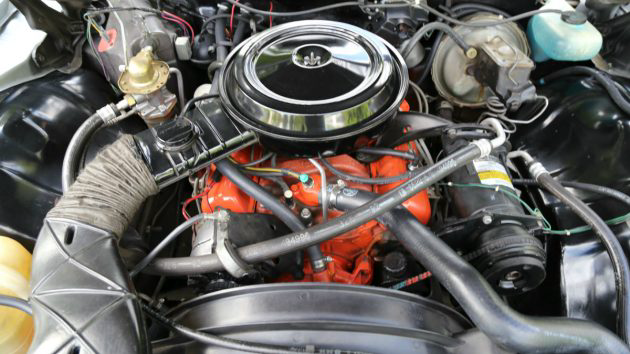 One item that regularly lets down older survivor cars is the yellowing of underhood plastic reservoirs. Here, again, we have a dichotomy–the windshield fluid tank looks brand new and white, while the radiator overflow one has yellowed with age. Still, this is a very presentable engine compartment and I'd be proud to open the hood at a show. Before I bid, though, I'd be asking questions like does the air conditioning work, and what documentation is included. The Impala is obviously in great condition, but is it a great car for you? Let's talk!