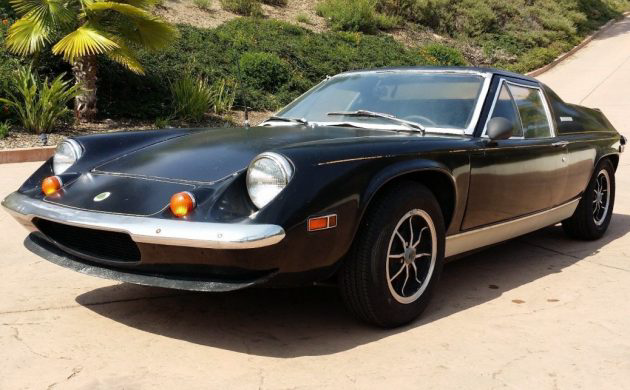 This 1973 Lotus Europa is significant in Lotus history as it was part of a series of 100 cars which were the first cars to be built as JPS commemorative vehicles. You will find this Europa listed for sale here on eBay. Located in Watsonville, California, it comes with a clear title. Bidding has currently reached $9,300 but the reserve hasn't been met.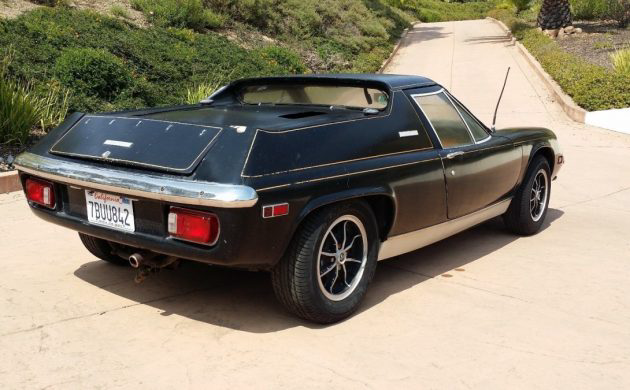 This Europa appears to be a solid car, but it is going to require some work. As you can see, the distinctive JPS-themed paint and pinstriping have deteriorated over the years. The underside shots provided in the ad indicate a car that seems to be structurally solid with only a light dusting of surface corrosion present. Being a Europa it would also pay to check any area where the body attaches to the chassis, as moisture can be trapped in these areas leading to corrosion that could be a major issue. Replacement chassis can be sourced from several suppliers, including directly from Lotus. The fiberglass body appears to essentially be in good condition and is in need of cosmetic work to return it to its former condition. The doors hang properly and open and close easily which is always a really good sign on a Europa, as door alignment problems can indicate anything from worn hinges to something far worse. There are some small external trim pieces missing such as the chrome trim across the to of the windshield, but replacement parts are available.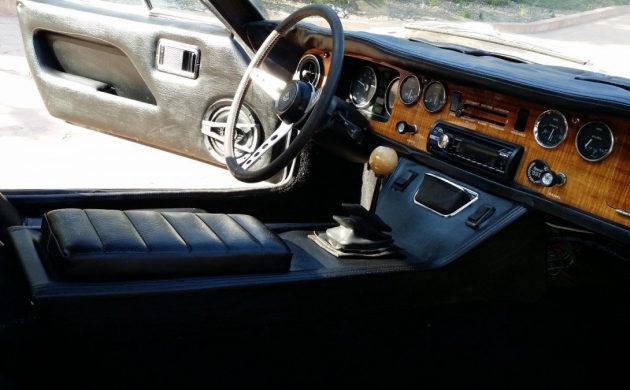 The interior of this Lotus has a few issues, but there would be no reason why the car couldn't be used as it currently stands. The dash is generally in fair condition, but there are a few things to note, and some problems that will need to be rectified at some stage. The carpet is badly worn and needs replacing. There are a number of tears in both seats, so the covers will require repair or replacement at some stage. The dash pad is also warped but thankfully it isn't cracked, so a good upholsterer may be able to fix this. The big item in my books is that an aftermarket stereo and speakers have been fitted, so it will be the decision of the new owner as to whether these remain or if original equipment is sourced.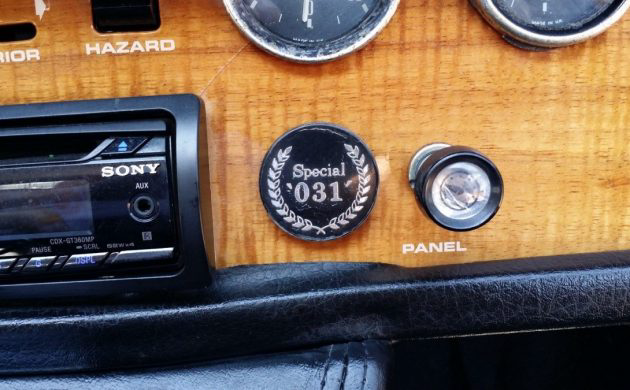 Thankfully the JPS commemorative numbered badge remains firmly attached to the dash. This is #31 of 100 JPS Special Editions that were built. However, to be sure of this the best option would be to cross-check the chassis number with either Lotus or a reputable Lotus Owner's club. As you can see from this shot, the dash does have a minor crack in it and the black metal surrounds on some of the gauges have worn, but fixing both of these issues should be both relatively cheap and easy.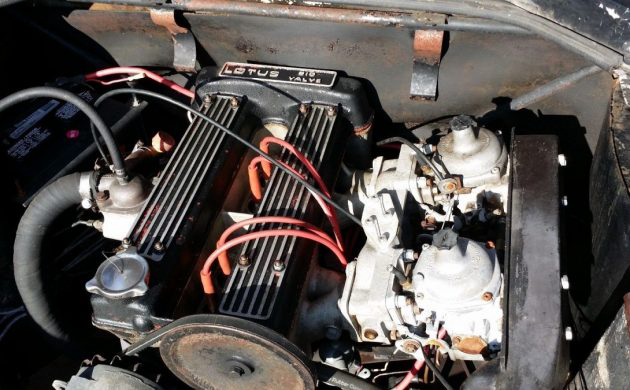 Under the hood is the Big Valve version of the Lotus/Ford twin-cam engine which is backed by a 5-speed Renault transaxle. When the Big Valve engine was introduced to the Europa the decision was made that the first 100 cars would be the numbered JPS cars, so this is one of the first cars fitted with the engine. All JPS cars also featured the 5-speed transaxle as standard. The seller states that the car runs strong, and that it has been fitted with a new starter, battery fuel pump and muffler. There is some work that will need to be completed. The seller says that it will still require a fuel gauge, alternator bearings and a new fuel tank.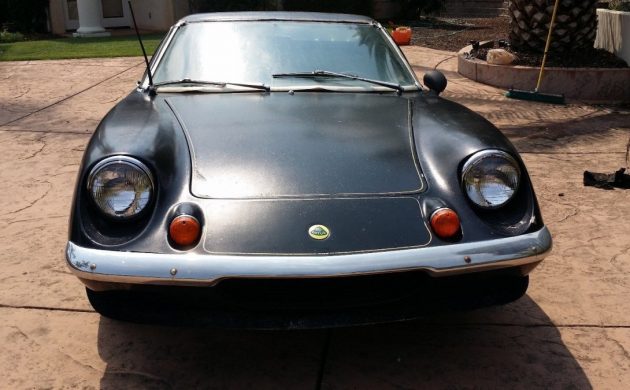 While there were officially 200 JPS Edition Europas built, only the first 100 featured that numbered badge on the dash, and this car appears to be one of those first 100. Searching around cars that are currently on the market showed that JPS Edition cars for sale are in short supply. I did find a couple of nice examples priced around the $15,000 mark, but neither of these were the more desirable numbered cars. It will be interesting to see what this Europa finally sells for.