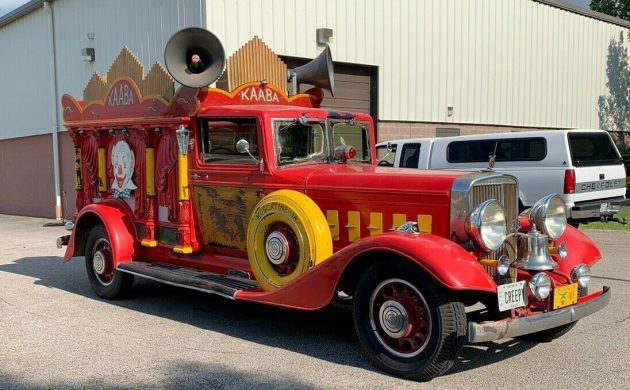 It isn't often that you get the opportunity to describe a hearse as being flamboyant, but that is definitely the case with this 1934 Sayers & Scovill "Olympian" Hearse. After its active duty in the funeral industry had ended, it found a second life (for want of a better term) as a parade vehicle. It then sat idle for several decades before the current owner returned it to a roadworthy state. After countless hours of hard work, he has now decided to part with the unique classic. It is located in Eastlake, Ohio, and has been listed for sale here on eBay. Bidding has reached $16,400, but the reserve hasn't been met.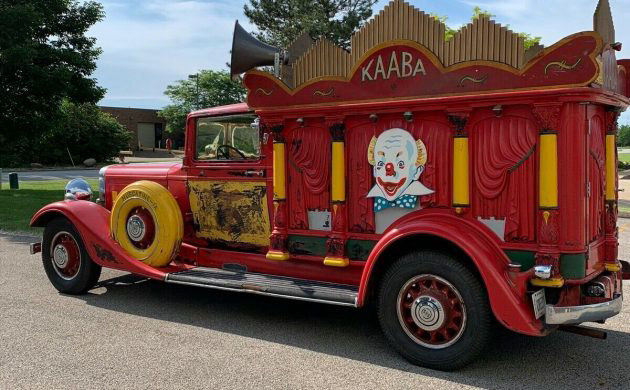 Sayer & Scovill was a company that was formed in Cincinnati, Ohio, in 1876. The company specialized in the production of funeral vehicles, although they also produced ambulances as part of their range. Their offerings generally featured ornate decoration, including Corinthian columns, scrolling, and carved drapes. This particular vehicle is a Sayer & Scovill "Olympian," which was one of the automobiles in the upper end of the company's range. It still wears many of the design features that I have mentioned, although they now lay hidden below the bright and colorful paintwork. The hearse was retired from active duty in the 1940s. It was at this point that it was converted to a parade vehicle by the KAABA Shriners. Part of this process included removing the rear roof, so that section of the vehicle is no longer weatherproof. The seller located the Olympian in around 2011 and undertook the work required to return it to a roadworthy state. He has not attempted to perform any form of cosmetic restoration, and its appearance is exactly as he found it. The hearse is rust-free, and while the panels are straight, the paint is showing the wear-and-tear of age. I suspect that it would have been tempting to restore it to its former glory, but the owner has chosen to retain the vehicle's character.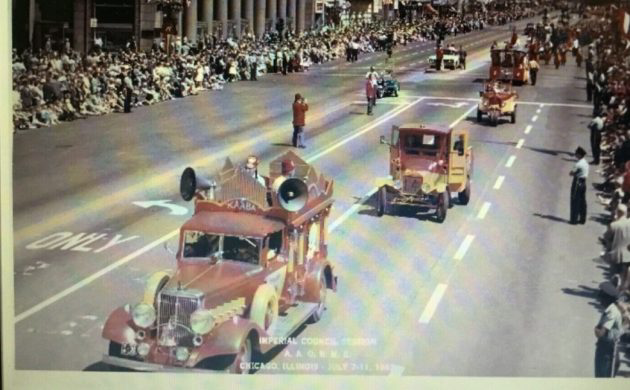 Finding photos of the Olympian during its life as a parade vehicle was not easy, but the seller did provide this single shot. This was taken during a parade in Chicago in 1963, and you can get a real sense of the numbers of people that these parades can attract. It isn't clear whether the owner has any other photos of the vehicle in action. However, he says that he does hold some interesting documentation, so there is the possibility that more photos do exist.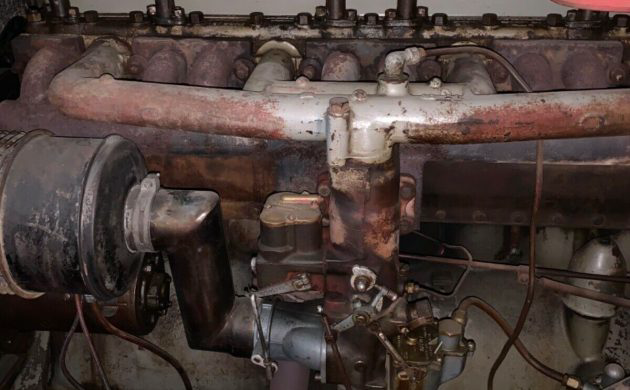 Below the surface, the Olympian is an interesting vehicle. It is also a very rare one. This hearse is one of only twelve Olympians built during 1934. It sits on a bespoke chassis that was designed and constructed by Sayer & Scovill. Power is provided by a Buick straight-eight engine, which produces 118hp. The hearse's horses then find their way to a truck rear end via a manual transmission. Sayer & Scovill were very canny when it came to vehicle construction, and did their utmost to disguise the lineage of their mechanical components. By doing this, they were able to offer a vehicle as a current model-year example, when it could potentially have been more than a year old. When the owner purchased this Olympian, it had been sitting idle since the 1980s. He claims to have invested hundreds of hours in the quest to return it to a roadworthy state. He has been sympathetic with his work, and it remains in the same mechanical configuration as when he found it. It now runs and drives as it should, although I would sound a note of caution about the tires. He has reason to believe that these might be original, which could mean that they are also now potentially quite fragile. This is something that I would be inclined to check before I hit the open road.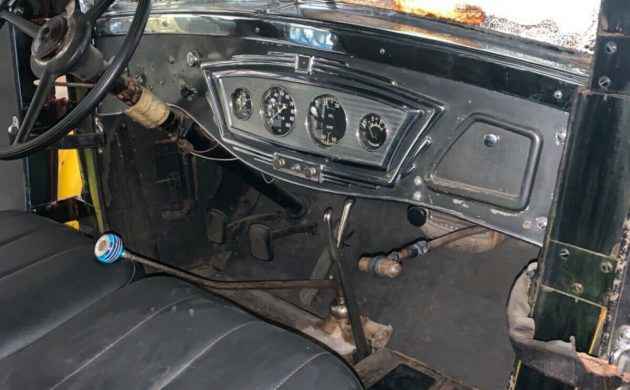 I believe that the Olympian's interior is original, and has remained untouched since it served as a hearse. The painted surface on the dash is showing some wear-and-tear, but the rest of the interior presents well. If the buyer is seeking perfection, then repainting the dash would be a straightforward proposition. The sunvisors are also showing some edge wear, and these would need to be restored, as they are unique to the vehicle. Otherwise, it seems to be a case of sliding behind the wheel and having some fun.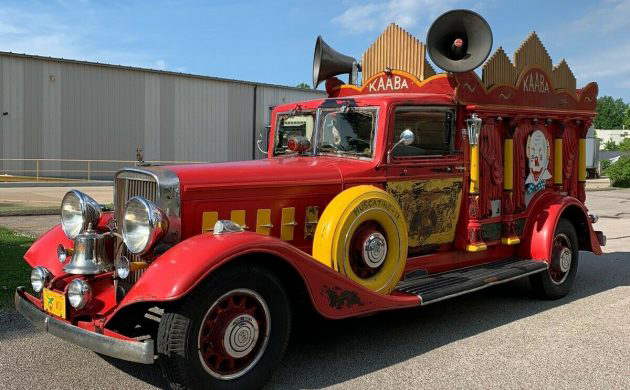 You can't say that we don't see some eccentric vehicles here at Barn Finds, and this 1934 Sayers & Scovill Olympian Hearse fits that description perfectly. A hearse usually represents a dark time in people's lives, so to see one undergo a transformation like this feels extremely good. My problem here is that I'm not sure what you would do with this vehicle now. It is complete enough to make a full restoration a possibility, and its rarity could seem to justify it. However, the world can be a pretty serious place, so I'd be inclined to leave it as it is and let it bring a smile to people's faces. After all, the Shriners do say that they are dedicated to fun, and this vehicle perfectly encapsulates that philosophy.