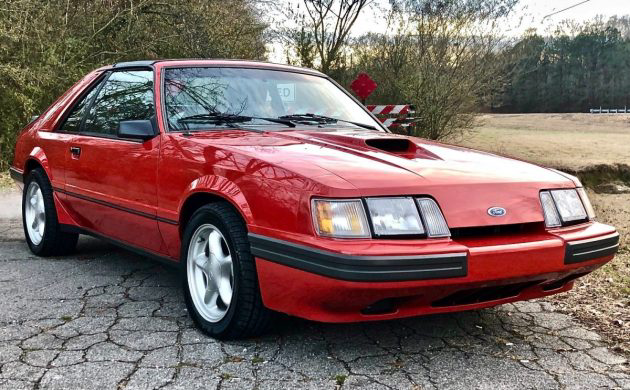 It's been documented on these pages in the past that the 1985.5 Ford Mustang SVOs are already special cars due to their limited production and better performance (some might say looks, too, with the more streamlined headlights). But this example goes a bit further, as it was a special order Ford employee car, not by some executive but a guy like you and me who spec'd this one out exactly as any enthusiast would. That makes this Jalapeno Red example here on eBay one of two with factory T-Tops, and listed for $26,500 or best offer.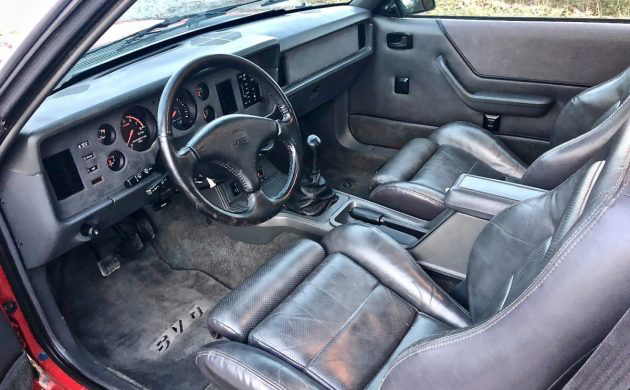 It wasn't just the fact the first owner wanted T-Tops; he wanted the conversion done a very specific way. According to the seller, "He wanted the T-Top doors because he didn't want Cars & Concepts (the company Ford used for their T-Top installations) to have to cut the frame of the coupe doors."  That makes this the only one with genuine T-Top doors in the 1985.5 configuration, aside from another car owned by Bill Elliott that has the cut coupe doors. Mileage is under 30,000, so the interior looks fantastic.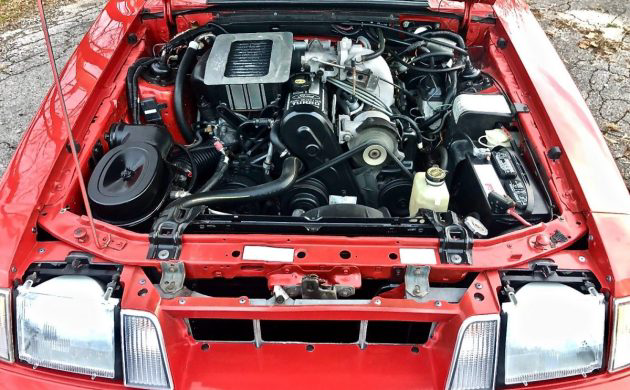 The engine bay is beautiful as well, but that same first owner had a mild cam fitted when it was still being assembled. The seller notes the SVO has been incredibly reliable, stating "The turbo looks new, the hoses are soft, the engine is beautiful with no leaks or issues anywhere.  It has a new Ford battery on it and this SVO has never given me any problems." The clutch is original and there's no signs of neglect anywhere on this rare SVO.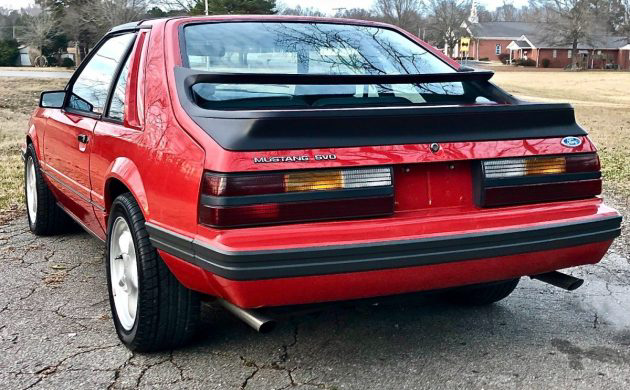 The seller did do some paint corrections when he got the car, but it is otherwise completely stock and as it left the factory. To me, this is the one to buy if you're looking for the best SVO with some additional provenance thanks to the special order configuration. If you're looking for the best SVO in showroom stock specification, keep an eye on eBay as the seller plans to list his 1986 SVO with only 26 original miles in the coming weeks! Which would you choose?