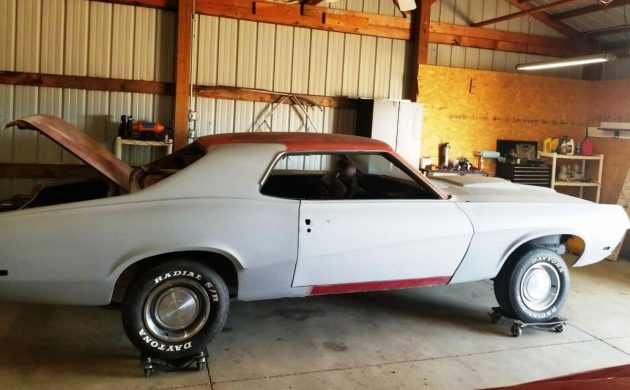 If buying a yard sale puzzle in a plastic bag excites you – the thrill of wondering how many pieces are missing, the challenge of assembling it with no documentation… take a close look at this Mercury! The 1969 Mercury Cougar in
Assaria, Kansas comes with no motor, no transmission, no third member (the guts of the rear axle), and rust-through in several places. However some good-looking work has been done on the body, and it comes with a clean title in the seller's name and a Marti report detailing it as one of 304 built with the hot R-code Ram Air 428 Cobra Jet engine and automatic transmission. The listing here on eBay has attracted at least three bidders and a market value above $4500. Thanks to reader Larry D for suggesting we feature this specimen of Mercury's top cat.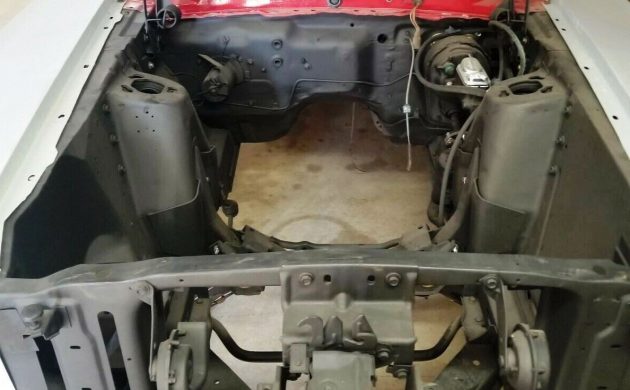 The all-black engine bay is appropriate for a '69 Mercury, but this spray job covers items that should be unpainted or plated finishes, including newly-installed brake lines, in case that sort of thing matters to you. The new brake booster escaped the black fog thanks to its recent installation.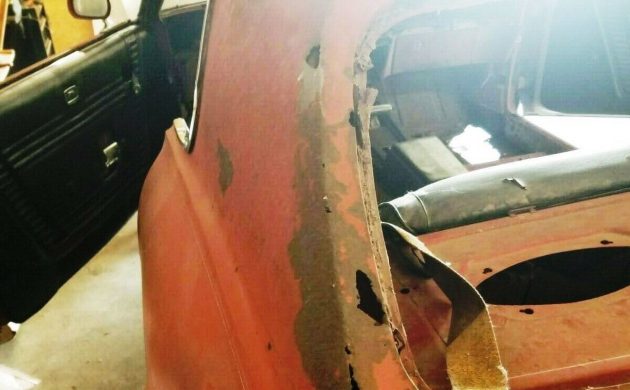 The "extremely solid" body needs some metal here and there, which would be easier to stomach if the original drivetrain remained in some shape or form. Nevertheless, it simply requires time and/or money to repair. This is one of the best pictures of the interior, and it looks like the factory console remains. Originally red with red vinyl interior, the Cougar underwent a color change to the interior or replacement with black parts at some point.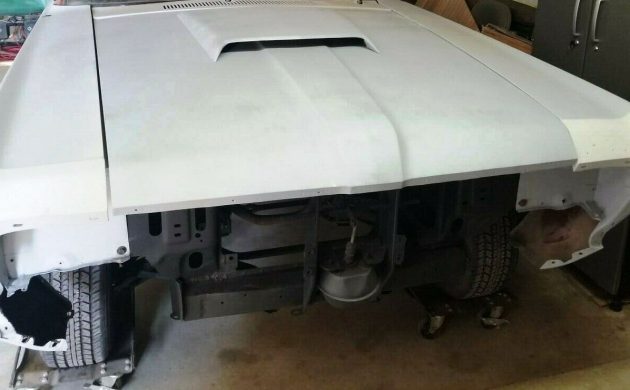 Parts from the nifty hidden-headlight grille come with the sale, as do the filter housing from the Ram Air setup, which is a definitely plus. Of the 24 pictures, none show the whole car (sigh) but some low-angle shots document newly-added suspension parts.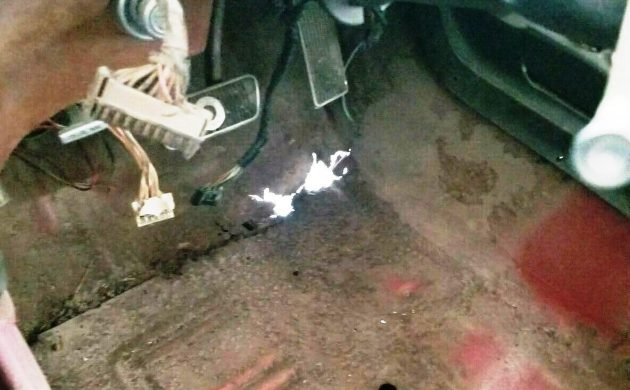 Potential buyers with a line on a correct-ish '69 R-code powertrain certainly have a leg up on the rest of us. No one will pay a premium for this original R-code body to resto-mod it. It's hard to price a mixed-bag of a car like this, which usually goes against the seller, but if you like the idea of owning what was one of the hottest specimens of Mercury's Mustang in this state, you might score a deal. Would you pay a premium for a muscle car body that once housed a high-performance powertrain?